BuilConn - Building Connections - provides the first industry platform to deliver presentations solely focused on integrated solutions.

Anno Scholten
Content Board Lead
Vice President, eStructures, Inc.
---
The BuilConn Forum presented the Content Development Board with a unique challenge of designing and delivering educational seminars that would be significant and meaningful to System Integrators, Contractors and Dealers in the Networked Building Systems industry. In the past, other building forums typically focused on one specific component of an advanced, integrated building system--HVAC, security, life safety, etc. Networked and integrated solutions were typically covered as a special or extraordinary session at these conferences. BuilConn - Building Connections - provides the first industry platform to deliver presentations solely focused on integrated solutions.












A very interesting result of creating these seminars has been the insightful and open discussion between the very different contributors who are speakers in each session. For example, industry leaders representing BACnet, LON® and Integration Platforms who are participating in the "Open Systems" session recently conducted a teleconference with the panel's moderator to discuss how the combined panel will provide the best information for the anticipated audience - probably a first for the industry! Several dozen of these discussions are happening right now.
The Content Board designed BuilConn's agenda based on three fundamental precepts:
Focus on Integrated Solutions and their inherent opportunities and issues

Understand that the audiences are very clever people who are entrepreneurial, eager and capable of self-education

Focus on presenters who are well known for their expertise in the integrated systems industry
A panel-style presentation format was chosen as it provided the best opportunity for the audience to hear from all sides of a subject at one session. Some very strict rules were also imposed on each presenter. The presentation is not to be a disguised company sales pitch, but rather an earnest effort to provide the audience with a new insight or opinion. The presentations are limited in length to allow significant discussion, question and answers with the audience at the end. Also, each presenter is to provide significant follow-up information in the handout material to allow the delegates to continue their self-education after the forum.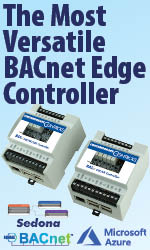 All this preparation has produced 24 panel discussions, eight Building Systems BootCamp sessions, eight general sessions and several ad hoc roundtable sessions. But, the most significant development is the delivery of all this combined information from all these opposing sources that the delegates will be able to use to drive strategic and tactical decisions in their businesses…all delivered at one event.
---
About the Author
Anno Scholten is the Executive Founder and Vice President of eStructures, Inc. with a primary responsibility for LON-based product development. Prior to eStructures, Scholten was VP of Engineering for CSI Control Systems International (now TAC), a tier four building automation system provider. At CSI, he ran the engineering department with a multi-million dollar budget and operations all over the world. He is experienced at management in both the start-up phase and large company environments and has more than 20 years experience in the building automation systems market. He has been involved with Echelon's LON technology for more than 10 of those 20 years and he holds a joint patent for a Variable Air Volume environmental management system that incorporates both fuzzy logic and LON technology.
---


[Click Banner To Learn More]
[Home Page] [The Automator] [About] [Subscribe ] [Contact Us]