---
About the Author
Paul D.J. Mason B.Eng (Hons), C.E.O. at BWP plc who are based in London and the East Anglia region United Kingdom. BWP have an affiliate office, DWP, in Paris, France. BWP is a niche high quality building services consulting engineering design service company and specialist in "green" engineering. BWP like to think of themselves in their sector/region of the UK construction industry as a BMW in a motor car metaphor comparison. BWP currently employ 47 people. Paul (45) has a career encompassing Marine Engineering Royal Navy, the Property Services Agency of the UK Department of Environment, University as a mature student, and since 1989, with 2 private sector building services design companies "CJP" and since 1997 "BWP". Since 1999 BWP primarily specify LonMark and LonWorks Technology.












Paul is currently chairman of LonUsers United Kingdom and the task group leader Spring 2002 to Spring 2004 of the LonMark International "EuroTaG", the group with the duty to provide marketing planning advice in Europe to the LonMark International board. BWP are members of LonUsers UK, Associate members of LonMark International, the Intelligent Building Group, the British Council of Offices, Building Services Research and Information Association, Chartered Institute of Building Services Engineers and the Association of Consulting Engineers. Paul is an invited Contributing Editor through 2004 with www.automatedbuildings.com.
---
Introduction
Dear readers;
I thank the magazine for their invitation to share with you some of my information on LonWorks Technology.
| | | | |
| --- | --- | --- | --- |
| Tudor St S+C | 9,000 | 18 Bevis Marks INTEGRATED+ | 3,500 |
| Nissan Design | 1,500 | Bridge Court INTEGRATED | 2,000 |
| Lunar House | 40,000 | Godliman St INTEGRATED | 2,000 |
| Panoramic | 10,000 | Whitefriars Hse INTEGRATED | 2,000 |
| Ibex House | 20,000 | 48 Warwick St INTEGRATED+ | 3,500 |
| | | Clive House INTEGRATED+ | 10,000 |
| Sum LONSTANDALONE | 80,500 | Sum LON INTEGRATED | 23,000 |
| | | Sum Overall (m2) | 103,500 |
In terms of experience at BWP, since 1999, there have been 12 buildings completed using LON; building sizes are listed in square meters, over one million square foot has been finished by BWP since the policy to use LON started 1999.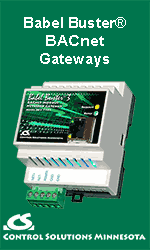 I have studied and been involved with the Intelligent Buildings movement as a genre since 1989 following my University dissertation and subsequent continuous practical work experience, I have specialised in headquarters buildings and championed convergence for the benefit of the building owners. In this first paper I will relate to you our information plan through the year of 2004 with monthly valuable (hopefully) "openness". The integrated systems are BMS and lighting, "plus" includes security or fire; standalone may have lights and BMS but arranged in a segregated manner.
There follows a selection of my track record for you to pick up on what we are doing here in London, UK.
Our latest web service and integrated plus "building" (voice annunciation / fire / lighting / hvac) is now completed (Jan 2004). This was a project for the UK Government "Department for Constitutional Affairs", Clive House, Petty France, London, U.K.; the building is complete with integrated fire alarm and emergency lighting and mpeg voice annunciation system, DALI lighting connecting to LonWorks, the usual BMS. The network integrator was Engineered Solutions Ltd. http://www.engsolutions.co.uk/
Our first web service solution along with an integrated plus (access control/security/lighting/hvac) solution was completed in year 2000 at 48 Warwick Street, London for "The Crown Estate". This early implementation of "ilons" is still good and can be observed at www.48warwickst.com; use IE and login with "guest"; this project was presented at Frankfurt LonWorld 2001 by the Crown and the Network Integrator Accurro; http://www.accurro.com/. The building was recently occupied Dec. 2003 by the property agents Donaldsons.
Our first integrated "plus" system (access control/security/lighting/hvac) whilst at BWP was with KWELM Management Services Limited, who are located at 18 Bevis Marks, London and this project was completed with Engineered Solutions Ltd. http://www.engsolutions.co.uk/ and Astec Systems http://www.astec.org.uk.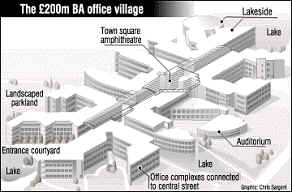 My first LON scheme was with the company CJP. British Airways plc had the idea for a combined business centre in 1989, CJP joined the design team and an open system controls design commenced in 1992 by myself and was encouraged directly by British Airways property department so as to avoid lock-in to onerous maintenance contracts. TAC were appointed in 1994 following competitive tender, TAC Xenta products commenced installation 1996 and the building formally opened in July 1998.
The BA scheme was presented at Amsterdam LonWorld on the 27th October 1997 by myself and Vance Williamson, British Airways.
Also visit sites http://www.hughpearman.com/articles/cwa8.htm & http://www.lonmark.org/solution/building/britair.htm & http://www.lonmark.org/news/press/lmuk_hea.htm & http://www.tac-global.com/pub/references/cases/britair.pdf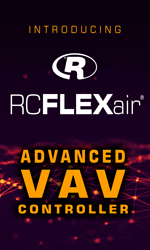 Prior to British Airways, in the beginning, I commenced my exposure to control systems through pneumatics that controlled a 22MW power plant on a warship way back in 1979. 5 years later I was managing the installation of a Satchwell (now Invensys) 2 zone "micro-processor" optimiser, it was 12 inches square area and 3 inches high and was one of the first in the UK. By 1989 I had supervised 12 Trend (now Novar) installations and had closely monitored them all over 2 years. I was then involved with Andover, Staefa, Tour and Andersson, Honeywell, Johnson, Satchwell and Trend on many projects. I had reasoned by then that TCP/IP over Ethernet was necessary for the backbone architecture but of course I was a little premature for standard equipment system supply. In the meantime LonWorks and the LonMark InterOperability Association were most prolific open system in the UK and the network was adaptable to go to TCP/IP over Ethernet. Nowadays I have web service with TCP/IP over Ethernet and XML as the normal backbone. I am very happy with LonWorks Technology on my sub-nets especially in an all integrated arrangement. oBIX interoperability at the management level along with LonMark International and their new LonMark System are clearly correct developments to my view; I wish I had this in 1994.
I have delivered a number of papers since the British Airways paper of 1997, my win-win story of 1998, the Kwelm M.S. Ltd case study 1999, the procurement advice paper in year 2000 presented at Paris, France and at Orlando FL. The technique to achieve the best low cost low risk solution requires procuring a network integrator and separating the systems integrator functions. The Regent Street case study paper was given in Frankfurt 2001. Those 2000 "procurement" papers were the basis for the virtual building headquarters. The virtual building drawings were published at LonMark, Boston 2002; the development of pricing for the building was done over the following year and was published at the UK show "Building Performance", October 2003; having been previously discussed in the Netherlands (Amersfoort) and Germany (Munich). The pricing detail was shared at LonWorld Munich 2003 and at the AHR show, Anaheim, 2004.
The VBHQ pricing data is summarised here converted from m2 and GBP and at a conversion SAY $1.6 for £1.
Conventional Installation

Cost per foot² net

Open System Installation

Cost per foot² net

Shell & Core and Category A Works:

$

$

$

$

The M&E works, Cat A

7,198,400

60.80

6,668,800

56.32

Testing and Commissioning, Preliminaries, BWIC

1,169,600

9.88

1,064,000

8.99

Lifts And Conveyors

1,152,000

9.73

1,152,000

9.73

Shell & Core and CATEGORY A Works Total

9,520,000

80.40

8,884,800

75.04

Capital Saving "CAT A", no LON integration works

6.67%

635,200

5.36

Category B Works

The M&E works, Cat B

2,702,400

22.82

2,632,000

22.23

Testing and Commissioning, Preliminaries, BWIC

440,000

3.72

428,800

3.62

CATEGORY B Works Total

3,142,400

26.54

3,060,800

25.85

Network Integrator

0

0

200,000

1.69

External Services

180,800

1.53

180,800

1.53

CATEGORY A and B Works Grand Total

12,843,200

108.47

12,326,400

104.11

Capital Saving "CAT A" and "CAT B"

4.02%

516,800

4.36
This chart is explained and "justified" in the next two months issues.
The programme we have for you will run as follows,
1. April "Intro"
2. May "VBHQ part 1"
3. June "VBHQ part 2"
4. July "LonMark International" and the "LonMark System"
5. August "Open Systems Standards"
6. September "Procurement Advice"
7. October "Everyone Wins"
8. November "Consultants Design Notes and Openness is Safer"
9. December "Case Study Notes for Consultants"
---


[Click Banner To Learn More]
[Home Page] [The Automator] [About] [Subscribe ] [Contact Us]