---
Get absolute transparency,





from server to MS/TP



Corey Noakes
QA Lead
Optigo Networks
It takes a long time to find problems — especially if you don't know what they are or where they are.

Believe me; I'm in QA and testing. I spend my days finding the problems we don't know are there. If you're a facility manager, you likely do something similar on your building network: troubleshooting and analyzing, over and over, until you pinpoint an issue.

If you're a facility manager, though, you've probably got a lot of square footage to cover and not enough time to do it. You need to solve problems quickly — preferably before building tenants even realize there's an issue. Otherwise, you'll have the added pressure of phone calls and complaint forms.

It's much easier to solve problems when you have the tools to find them.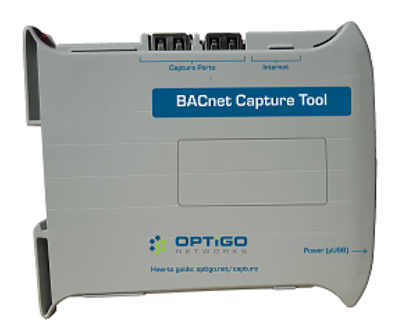 That's why Optigo Networks has developed our new suite of Visual BACnet Capture Tools for capturing BACnet IP and MS/TP traffic. No more wasted time scouring the network and sifting through Wireshark data looking for problems. Our Visual BACnet Capture Tool for Windows and Visual BACnet Capture Tools for IP and MS/TP sit passively on the network, collecting the data for you.

Our Visual BACnet Capture Tool for Windows captures data straight from the server, giving you full network visibility. Whatever the server can see, you can see.

Need to get in all the nooks and crannies of your building automation network? No problem. Our BACnet Capture Tool devices are DIN rail mountable and come with accessories to connect to both IP and MS/TP RS485 networks, right at the source of your BACnet traffic. These devices sit and listen to the traffic that goes by, isolating for BACnet, so you only get the data you need.

With our innovative Visual BACnet Capture Tools, you'll spend less time troubleshooting, clambering around in ceiling tiles, and hunting for issues in the MS/TP chain; no more wading through Wireshark files looking for BACnet packets.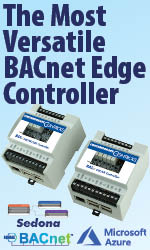 Instead, from the tool's easy-to-use interface, you can schedule hourly, daily, or weekly automated captures, for any time of day, to get a regular read on your site's network health. As long as there's an Internet connection, your pcaps will automatically upload to Visual BACnet. There, you can analyze the data with the platform's robust diagnostic checks.

Schedule
Upload
Analyze

Visual BACnet is an advanced visualization platform for building automation system service providers. The analytics engine quickly identifies common problems and anomalous behaviour in the BACnet infrastructure.

Now, with our trio of Visual BACnet Capture Tools, we've streamlined the connection between your network and the analytics program. Rather than wasting time and energy searching for problems, you can get full transparency throughout your network.

At Optigo, we believe in the power of visibility and simplicity. By monitoring your network from every angle, at every level, you can spot and anticipate issues. No network secrets, and no surprises. Skip the headache of capturing, troubleshooting, capturing, and troubleshooting again. Get absolute transparency and go straight to fixing problems, with our Visual BACnet Capture Tools.

Learn more about Optigo's new Visual BACnet Capture Tools, and order yours today!



---


[Click Banner To Learn More]
[Home Page] [The Automator] [About] [Subscribe ] [Contact Us]