---

EMAIL INTERVIEW – Scott Cochrane and Colin Murray
Scott Cochrane is President and CEO of Cochrane Supply & Engineering, a leading industrial IoT and building controls supplier with locations throughout Michigan, Ohio, and Kentucky, as well as one in Canada. In 2000, Scott took over the business from his father, Donald Cochrane, Sr., who founded the company 50 years ago. He is proud to be an advisory council member for multiple industry manufacturers such as Honeywell, Johnson Controls, and Tridium, and to be named a 2016 IBcon Digital Impact Award Winner for his innovative contributions to the industry.

Colin M. Murray is the owner of Solution Control Services, a sole proprietorship offering a wide range of services from the control of commercial HVAC systems to industrial automation. Projects range from prototype and testing machines, control panels for custom HVAC manufacturers, industrial safety and motion control, full building and real estate portfolio integration, and user interface and graphics development on multiple platforms. Products supported include Tridium products from Vykon, Johnson Controls, Phoenix Contact, Honeywell, KMC, Johnson Controls Metasys (including all current and legacy platforms), GE Cimplicity, iFix and Intellusion, Rockwell Automation (all Logix Platforms), Factorytalk Studio, and Connected Components Workbench. Services also include configuring and installing user workstations, servers, and web supervisors. Virtualization is provided with either VMWare ESXi Hypervisor or Workstation. Solution Control Services is a Dell EMC Partner.

---
Master Systems Integrators (MSI)

They make sure all systems communicate properly, coordinate all project participants, collaborate with building owners to ensure systems information will be accessible and usable, and they develop software layers responsible for integration, aggregation, and communication of the building systems.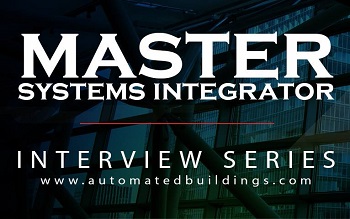 Scott Cochrane of Cochrane Supply & Engineering has the unique benefit of working with 300+ of the best systems integrators in the country. Cochrane recognizes the critical role they have within the building automation industry and is speaking with a different highly-regarded MSI each month with the goal of providing examples of industry trends, best business practices, and the growing value of an MSI. This month, he interviews Colin M. Murray the owner of Solution Control Services
February Interview with Jeff Murphy, President and CEO of ECT Services, Inc.
January Interview with Chris Saltz, Managing Principal of FIX Consulting LLC.
December Interview with Jason Houck from Hepta Control Systems.
November Interview with Geoff Hunter, President and Senior Principal of Palmer Conservation Consulting (PCC)
October Interview with Brian Oswald, Managing Director for CBRE | ESI.
September Interview with Joe Napieralski the Co-Founder and Director of Development of Smart Building Services LLC

August Interview with Sidney H. Blomberg, Jr. the founder and President of K & S Ventures, Inc

July Interview with Scott Cochrane and Ken Sinclair
This month he interviews Colin M. Murray, Owner of Solution Control Services
Cochrane: How did you become an MSI?

Murray: Being an integrator began for me in the trades or maybe before with my Commodore VIC-20. I trained in Canada to be a refrigeration mechanic servicing the petrochemical industry and have worked in the field for all 27 years of my career. During that time, I began to understand the important relationship between automation, integration and complex mechanical systems. As automation became more prevalent, my work and interest were drawn more towards controls and integration. I became a service manager for a commercial HVAC company in 1995. From there I moved into larger contracting houses to gain more exposure to newer technologies. In 2003, I launched my own business with a focus on custom applications and supporting mechanical contractors who did not want to employ a full-time controls staff.

Over the course of the last 15 years, I've had the opportunity to: develop controls for OEMs, build prototype machines for companies including Detroit Diesel and GM, and travel internationally to work on a wide variety of systems. This exposure not only provided rich and challenging experiences but offered a template to meet the most rigorous of customer expectations. Seeing the work of highly accomplished tradespeople, programmers and engineers across many disciplines forced me to reevaluate my standards and strive always to make each job an improvement on the last.

Cochrane: Can you explain what some of the characteristics are of a good MSI?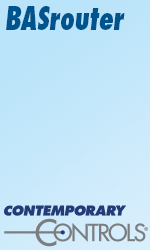 Murray: An MSI must have a fundamental understanding of systems being controlled. This is necessary to ensure that integrators can validate information and correctly visualize systems. An understanding of both current and legacy control systems and communications protocols is also necessary. Most importantly, a willingness to learn and persist until a resolution is found is essential for an MSI. You must be willing to dig for answers as they don't usually present themselves at the outset of an issue.

Cochrane: How do you sell Master Systems Integration services?

Murray: I have had the good fortune of having all my job opportunities referred through colleagues, customers, and vendors.

Cochrane: How do your customers procure MSI services?

Murray: My customers tend to be contractors or end users who have been referred to me by their mechanical contractor.

Cochrane: As an MSI, what percent of your time is spent in the following categories? R&D, Consultations, Field Commissioning, and Software Programming.

Murray:
R&D: 10-15% (But we're always reading and learning about new advancements.)
Consultation: 20-25%
Software Programming: 20-25%
Field Commissioning: 40-50%

Cochrane: Describe a few challenges that you've encountered as an MSI.

Murray: I think that being an integrator is all about overcoming challenges in an industry that is constantly growing and changing. The most common challenges include ever-increasing security constraints, browser, and platform compatibility issues, product anomalies from hardware issues to software glitches, and trying to keep pace with current user interface standards made popular in mass-market apps. These challenges are compounded by the goal of Internet-inclusiveness and the tsunami of information and standards that flow with it. The challenge is to stay afloat and not get swept away or be overcome.

Cochrane: Do you envision Master Systems Integration being a part of your business in the future? If so, how?

Murray: Yes. This industry and many others are pushing to integrate systems, visualize data and improve the user's experience through better notification, easier access, improved efficiency and system reliability. The expectation for systems to be integrated and intelligent is growing, and these systems can only be developed by experienced practitioners willing to collaborate and share their skills.

---

[Click Banner To Learn More]
[Home Page] [The Automator] [About] [Subscribe ] [Contact Us]