---
| | |
| --- | --- |
| | By Jim Henry, Spotto - Investor / Business Development Manager |
This article is about an Australian start-up in the IOT space, Spotto Pty Ltd. Spotto is revolutionising asset tracking by providing a simple, low-cost SaaS service that allows clients to locate their assets when they are needed through a simple search interface.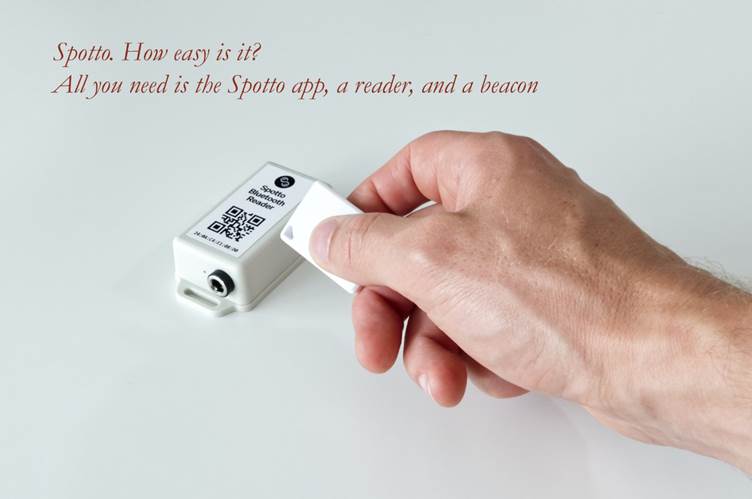 Spotto is a Real-Time Indoor Asset Tracking solution company.
Our goal is to make asset tracking easy, cost effective, targeted and timely so that organisations can find their assets when they need them. A key advantage of this simple proposition is that organisations can reduce costs by avoiding unnecessary duplication of assets, preventing assets being lost (for instance by being left in the wrong place) and minimising workplace conflict due to frustrations associated with the 'disappearance' of shared assets.
Our first major client is a group of hospitals in a local health district. The hospitals are located on the NSW Central Coast and teams share a wide variety of equipment that is often needed urgently.
Within weeks of implementing Spotto, we were receiving reports of positive user experiences.
Gloria in Operating Theatres
Within a week of putting in Spotto, Gloria debunked the myth that other wards took their Calf Compressors. Spotto enabled them to show that the equipment was almost always returned, but not always to where they expected it.
Ali in Emergency
Ali used to spend about 40 minutes trying to find a bariatric hover jack for heavy patients. Patient and staff wellbeing was at serious risk. Now she always knows where to find this specialised equipment.
It has now reached a point where it has become clear that Spotto has changed the culture in the hospital. People no longer feel the need to protect and hide equipment as they can find any piece of equipment at any time.
You can view the Wyong Hospital case study here. Wyong Case Study
Want to go straight to detailed information on our hospital solution? Solution Sheet
How has this innovation come about?
For several years Alan Williams, a serial entrepreneur and the CEO and founder of Spotto, had been looking at the emerging IOT market and envisioning practical applications.
Want to go straight to detailed information on our hospital solution? Solution Sheet
In December 2018 Alan put together a team with the foundational concept of creating a low-cost asset tracking solution that would be accessible (financially and in terms of ease of implementation) to a wider range of organisations and their subsystems. We brainstormed this concept into a minimum viable product and started investigating RFID and beacon asset tracking solutions. We had a couple of promising early wins, such as instantaneous manifests using RFID tags for ambulances.
Our first real breakthrough came when we reached an agreement to work with the local area hospital to investigate their pain points in tracking equipment. A disused ICU ward was changed into an innovation hub where we worked with the hospital team to find solutions.
The first solution was to use roving readers that would survey the hospital twice per day. This proved successful and stayed in place for around a year. The primary value was in keeping assets from getting lost (stored in obscure cupboards, etc). The consensus of opinion from this trial was that it would be worth the additional cost of using more expensive tags and readers to be able to find assets in real time, namely at the moment they were needed.
We implemented a second pilot program in a smaller hospital in Wyong. This project was so successful that within a month the client stopped the pilot and proceeded straight to a full implementation throughout the entire hospital district.

You can view the Wyong Hospital case study here. Wyong Case Study
Why is the solution so effective? And why does it resonate with clients?
From the start Alan Williams had three clear goals for Spotto: low cost, easy to use and timely tracking of assets when they are needed.
Spotto has lowered the barriers to entry by making the solution inexpensive to implement. We provide Spotto as Software as a Service (SaaS). This allows Spotto to keep costs low and the client pays as they proceed. Clients do not need to hire expensive consultants and implementation teams. Our clients have all installed the systems themselves.
The UI team has made the system as easy to use as a search in Google. This has resulted in a high uptake by front line users, who can readily recognise the benefits of the system on their daily work lives.
The Spotto R&D team has spent a lot of time working under the hood creating innovative algorithms to improve location accuracy.
We have a mix of experienced business people and enthusiastic young graduates creating a powerful company dynamic.
Where is the company going now?
As our sales and marketing starts to bear fruit, we are migrating from direct sales to engaging partners as the primary distribution method, both to cover other geographical locations and to take us into completely different verticals. Since September 2020, six Australian and two international partners have joined us.
The health industry remains a clear focus of Spotto's focus. However, we are also interested in expanding to other verticals. We already have significant interest from banking and finance tracking the secure transport of currency and other valuables. We are exploring solutions with the airline industry and other businesses whose operations depend on moving expensive equipment between locations.
Conclusion
Spotto is rapidly securing a foothold in the indoor asset tracking market. We have successful implementations in multiple hospitals and are on the verge of many more direct contracts. We have enthusiastic partners taking the solution to market throughout Australia, as well as some global partners.
If you are interested in becoming a partner or would like to explore further, please contact the author, Jim Henry ( Jim Henry contact ) or the CEO, Alan Williams ( Alan Williams contact ).
Jim Henry biography.
Jim Henry
Spotto Business Development Manager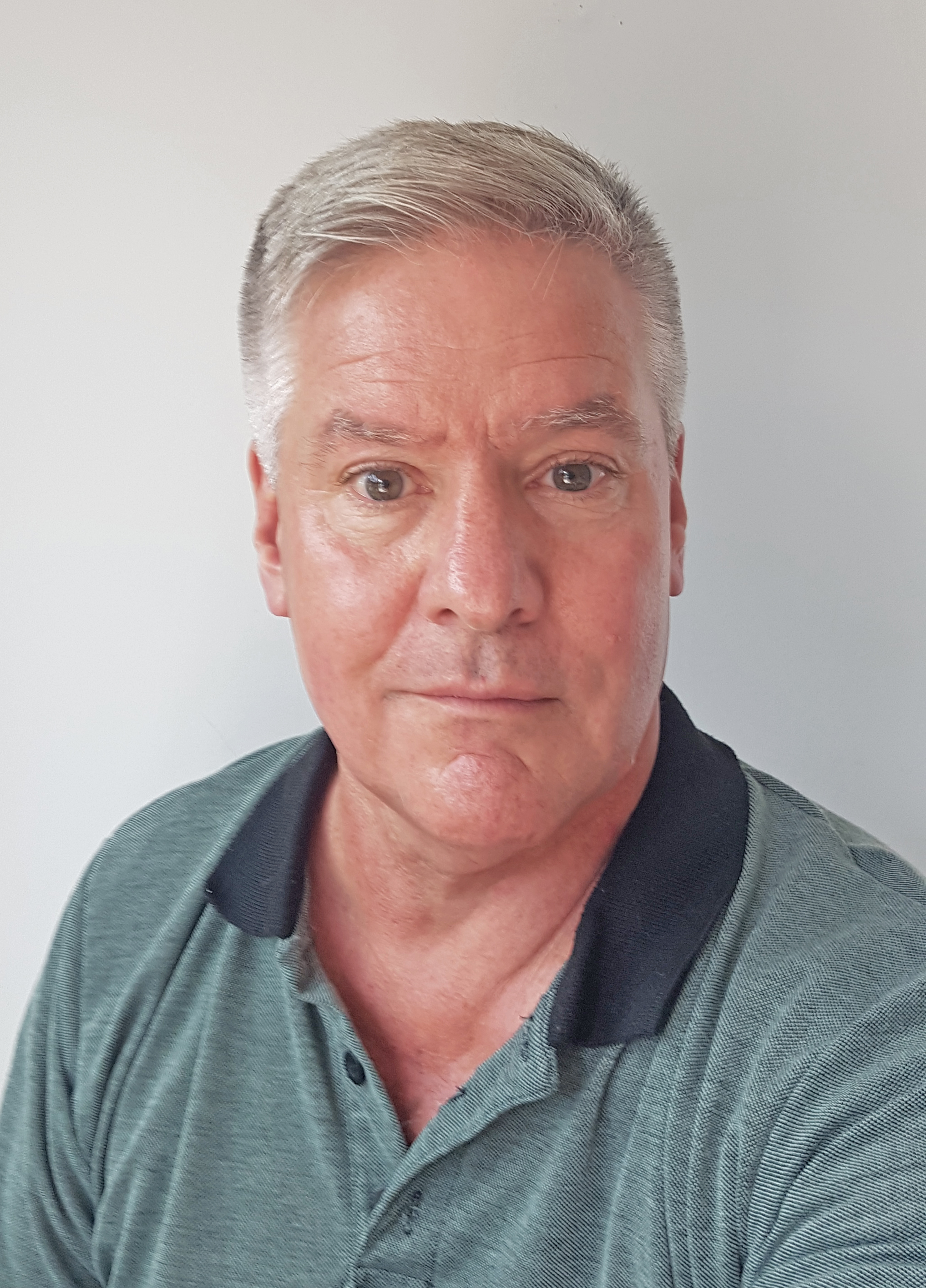 Jim has a 40-year history in the building automation industry, where he held diverse roles, from managing director to contract salesman to engineering manager. Building Automation is a subset of the IOT industry which makes Jim's experience directly relevant to Spotto asset tracking. Jim brings his sales and marketing background to Spotto, where he focuses on creating positive company engagement with new clients.
In the early 2000s Jim was a contributing editor to Automated Buildings. He was an early and rabid proponent of BACnet and founded the BACnet Interest Group – AustralAsia. This resulted in him lecturing on and debating about BACnet around AustralAsia for several years.
Jim started his career in Vancouver but moved to Sydney to develop his own automation company. Jim's company, Logical Building Automation has been steadily growing for 18 years.
---

[Click Banner To Learn More]
[Home Page] [The Automator] [About] [Subscribe ] [Contact Us]