---
Can your "Smart IoT" building achieve JLL's latest 3:30:300:3000 rule?



How native Tridium Niagara Framework® EnOcean® wireless energy harvesting products and solutions empower Niagara channel partners to deliver on the 3:30:300:3000 rule supporting Workplace strategies in Smart IoT connected buildings.


Mike Welch
Founder ELITE-iot

Originally Published
LinkedIn
https://www.linkedin.com/in/mikejwelch/

Jones Lang LaSalle (JLL), is a commercial real estate services firm, the second-largest company of its kind in the world. According to JLL, whose numeric rule is quoted above, the most valuable pieces of information to learn from buildings' controls systems and associated sensors are those who provide definitive real-time data on space usage and user experience. This is represented by the addition of the "3000" to JLL's now very familiar and globally referenced 3:30:300 rule, representing "cost of energy:cost of space:cost of employee" per unit area of floor space.
The "3000" figure relates to the unexpected benefits of highly interconnected building systems and their devices and sensors in delivering device level value data that can be turned into incredibly valuable real-time business operations data. This is a combination of space utilisation information plus productivity data set against a given set of environmental conditions, heat, quality of light, air quality, ease of space control and use, furnishing, social interaction and more.
Analysing this value data enables the calculation, in real-time, of the exact costs of a unit of space relative to the business output of that space.
Referencing JLL's updated rule, if you invest in improving energy efficiency by, for example, 30% you might save the business 1 $/£/€ per unit of space area. However, if you invest to achieve 30% improvement in space utilisation and user experience you save 1,000 $/£/€ for the same area of space!
Today very few buildings have such levels of interoperable connected building and lighting control systems installed to allow this to happen. In fact, so disconnected are most building and lighting control systems that any attempt to access such device value data is either incredibly difficult, prohibitively expensive or impossible. And, even if it might be possible, the lack of seamless real-time access to all the necessary device level value data would mean any attempt to evaluate such data could lead to inappropriate and costly incorrect conclusions being reached.
So, how might anyone begin to address this situation with some confidence whilst establishing progress to these highly valuable potential results?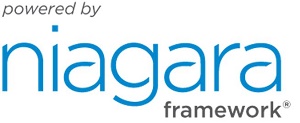 Check if your chosen BMS/BAS/Lighting convergent smart IoT controls supplier has used a solution based upon Tridium's Niagara Framework, the global de-facto standard convergent smart IoT technology, products and solutions. There are 30,000+ certified Niagara System Integration engineers worldwide employed by thousands of Systems Integration businesses who have already deployed more than 800,000 instances of Niagara Framework across 100,000's of commercial buildings.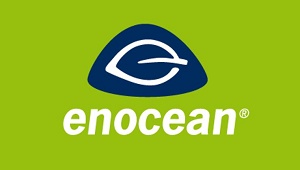 Then begin to deploy, as time and funding allow, EnOcean IEC global standard wireless harvesting technology, PIRs, air quality, temperature, humidity, light level sensors and switches. Such products, when designed to conform strictly to EnOcean Equipment Profiles (EEP), guarantee interoperability across hundreds of multi-vendor sources, low-cost installation, virtually maintenance-free devices and address sustainability targets before point of delivery, through to end of life. More than 20,000,000, EnOcean devices are currently deployed in excess of 1,000,000 buildings, supported by almost 400 global product and solutions providers. When used directly with Niagara Framework, BMS/BAS EnOcean products and solutions provide seamless access real-time device value data, thus enabling the end client and user to benefit from space usage information and experience to benefit from the potential savings of "3000" at potentially lower than expected implementation costs.
ELITE-iot is working as an EnOcean Alliance Ambassador, developing the EnOcean Alliance members commercial buildings market strategy. You can contact me directly via mikejw@elite-iot.com or phone +44 118 328 0391."

For more information regarding EnOcean wireless energy harvesting technology and the members of the EnOcean Alliance, please visit www.EnOcean-alliance.org.
For more information about Tridium's Niagara Framework technology and the global Niagara channel partners visit www.tridium.com.
For more information regarding Jones Lang LaSalle, please visit www.jll.com.
---


[Click Banner To Learn More]
[Home Page] [The Automator] [About] [Subscribe ] [Contact Us]