---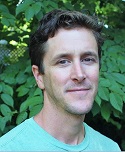 EMAIL INTERVIEW – Ken Sinclair and Tim Guiterman
Tim Guiterman, CEO, InfiSense

https://www.linkedin.com/in/timguiterman/

InfiSense lets you build your business on data by providing an open IoT platform that makes clean, consistent, and actionable data easily accessible. Tim previously was a Director of Client Solutions and Measurement at EnergySavvy where he advocated and educated around all things measurement and verification (M&V) 2.0 – from embedded M&V to continuous measurement and optimization. Prior to that, Tim served as an Associate Director at Navigant, managing large M&V and data collection studies. Tim earned both an MS in Building Systems Engineering and a BA in Environmental Studies at the University of Colorado, Boulder.

---
Open IoT Platform

Makes clean, consistent, and actionable data easily accessible.

Sinclair: How would you describe InfiSense's purpose on this planet?

Guiterman: In short, we aim to be the leading platform providing low power, long-range IoT solutions for businesses tackling issues of waste, inefficiency and resilience in and around the built environment.

Digging a bit deeper, we believe that there are incredibly valuable new services and new businesses to be built leveraging IoT devices and data. As Jim Fletcher perfectly captured in his presentation "Well, We Don't Know What We Don't Know," digital transformation - the drive to connect and monitor everything to optimize operations, increase efficiency, improve the occupant experience, decrease resource use and more - is happening in every segment of commercial and industrial buildings. Data is the new differentiator, and this presents unique challenges.

The problem is that the businesses that have the domain expertise and the analytics expertise to meet these challenges with data lack a reliable, scalable and cost-effective IoT backbone.
They cannot look at a physical space and easily imagine it digitized. They cannot quickly say yes to their clients/customers who are demanding real-time and granular data on all aspects of operations, environmental conditions, occupants and processes. Instead, they are wasting money and time by venturing far outside their core expertise to try and build the entire IoT stack themselves, and/or playing with messy, high friction, piecemeal solutions.

So our purpose is to let our customers say yes - to give them the ability to digitize any environment and focus on what they do best and monetize the intelligence.

Sinclair: Tell us more about your customers. Who are the primary beneficiaries of your services?

Guiterman: We work with two customer types: (a) businesses that serve owners/operators and (b) owners/operators that have the capability to ingest data and apply insights at scale.

The first group includes systems integrators, smart building service providers, energy service companies, energy efficiency firms, and data-driven consultants in the indoor agriculture/cannabis space. The reason we're selective about the second group - the owners/operators we serve - is because we rely on our customers to do the "last mile" analytics and dashboards. All of our customers are closest to the problems being solved in their domain and know the value of solving them, so we take care of everything else and serve them the data on a silver platter.

Sinclair: Where do your services begin and end?

Guiterman: The InfiSense platform (1) leverages a revolutionary technology called LoRaWAN to provide an unlimited selection of long-life, long-range wireless sensors, (2) removes the pain of ingesting, organizing, securing, contextualizing and storing data in the cloud, and (3) delivers data to any application or business intelligence (BI) tool through our open API. We bring deep expertise and advisory services to our customers so they can simply determine what they want to digitize, and we do everything else.

Sinclair: What assumption about the state of the IoT market do you find most frustrating?

Guiterman: Funny, you should ask. There is an assumption that is so persistent and pervasive in this space that I have begun to just refer to it as "the assumption." It assumes that the experts on the ground in the C&I built environment can leverage IoT sensors, networks, databases and develop insights with ease. This assumption is wrong. And "with ease" is the critical part. From sourcing the right hardware, to learning the dozens of possible configurations per sensor, to managing streaming rates and message frequency, device management, overseeing the network status, warehousing, databasing and aligning the data, enabling meaningful context and metadata, and delivering the data into the right BI tool or app for analytics every single time – across hundreds and thousands of buildings – this is not the state of the market today.

We all rely on backbone tools to help us do our jobs, run our businesses and offer services to our customers - things like MS Office or Quickbooks or AWS or our laptops - and that's where we see IoT headed.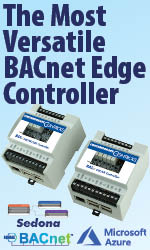 Sinclair: What gets you excited about the IoT space?

Guiterman: Three things: (1) Building new/improved services and businesses, (2) LoRaWAN and (3) Guerilla IoT.

At InfiSense, we thrive on seeing our customers build entirely new businesses or new/improved services on the backbone of our IoT platform. In one case, we're helping a systems integrator that has deep experience in the industrial space drive new as-a-service revenue. For example, using our platform, they can now provide real-time and ongoing monitoring for a customer that has multiple food processing sites - helping them reduce water consumption at their wash stations that consume millions of dollars of water per year in total. The bonus is that every time there is an Ecoli outbreak, attorneys appear and demand records on wash frequency, consumption, temperature, etc., and all this will now come from our platform, avoiding significant fines and reducing risk. Another customer of ours has built an entirely new business providing data-driven optimization services to indoor cannabis growers, deploying LoRaWAN sensors and using the data from our platform to help increase yield and reduce costs. We also have energy efficiency experts breaking the mould of the old "deploy and retrieve" model of data collection in C&I buildings, and are now streaming data in real-time, bothering the owners/occupants less, and providing valuable insights with high confidence by finally corroborating energy consumption to space conditions and occupancy.

Second, LoRaWAN is exciting because it's just a perfect application for IoT in C&I buildings. With its long-range characteristics (outdoor signals can go 10+ miles) it can penetrate deep indoors, avoiding connectivity issues that plague IoT in buildings, while also not littering the space with repeaters and nodes. Typically our customers just plug in one gateway, and they're good to go. Due to the low power requirements, LoRaWAN also enables long-life wireless sensors, with battery lives from 3 - 10 years available.

Finally, I am a huge advocate of "Guerilla IoT." This isn't for all cases, but for many businesses, they can move away from the high friction, over-engineered "IoT installations" and data collection phases - and utilize a lightweight, nimble and non-intrusive system to gather intelligence where and when needed. Are you auditing or surveying a new site? Want to know the operating hours and potential energy savings of that 75 hp vacuum pump? Drop a magnetometer sensor near the motor, and immediately you have a clear on/off pattern, yielding hours of runtime and energy use - by week, by day by an hour or peak demand period. Toss some sticky tape on the back of a few multi-sensor devices the size of your palm and get temperature, humidity, light levels and occupancy counts/status to corroborate any equipment operations with space conditions. Easy, quick, reliable, and you're not bothering anyone.



---

[Click Banner To Learn More]
[Home Page] [The Automator] [About] [Subscribe ] [Contact Us]