---
Overview
Providing better, faster, and cheaper solutions is a great benefit offered in the world of Facility Management today. Consulting and systems integration firms that focus on facilities and document management information technology solutions are able to provide their customers with better, faster, and cheaper solutions through the focus of different Facility Management processes.












These processes include; consulting, integration, implementation, and business process outsourcing. Through these processes integrating the best-in-class technologies with business practices, create solutions that are aimed at improving productivity while reducing total cost of ownership. Leveraging technology optimizes your companies' facilities, lowers the transaction costs, benchmarks the key indicators and eliminates costly maintenance systems. These are all characteristics leading to the ultimate goal when consulting, integrating, outsourcing, and implementing Facility Management. System integrators and consultants have the power to eliminate redundancies between departments. Working to develop a plan for integrating technology and these processes will allow organizations to focus on their core competencies.
Consulting
Consulting includes providing corporate real estate and facility management advisory services to the senior management of global companies. Consulting is commonly used for higher education, healthcare, and other large portfolio occupiers. When assisting clients in developing performance metrics for decision support to assure that real estate investments are at appropriate and targeted levels, consultants are made to be necessary. Facility Management companies have the ability to solve problems and recommend solutions that are affordable and accurate. Companies have found this to be far more accurate and faster through the process of consulting.
Consulting Services Available
When using consulting services in Facility Management, customers should expect commitment in providing the full spectrum of services that corporations require to effectively manage their facilities and real estate portfolios. Focus should always remain on operating at the best-cost levels with maximum effectiveness. Examples of corporate real estate and facility management consulting services include the following:
Strategy -substantial experience in all area of the strategic planning process, including visioning, organization re-design, process re-engineering, supply chain management, outsourcing, benchmarking, and portfolio-wide master planning and restructuring.

Operations -experience in the process of information systems design, implementation and operations. This includes a focus upon leveraging existing investments in systems and data to create client specific performance metrics in the form of Key Performance Indicators (KPI'S) and Service Level Agreements (SLA'S).

Operations -acknowledged thought leaders in the corporate real estate and facility management industry. Understanding the changing nature of the corporate real estate function, including comprehensive cost reduction, technology implementation, extended organizational design, outsourcing, vendor selection and negotiation.

Performance Management -practical experience in designing, building and implementing performance manage systems, metrics, scorecards and facility dashboards. Designing performance management systems to be valuable to all stakeholders including the senior management, operations and vendor SLA management.
Integration & Implementation
Verifying that data is accurate in your Facility Management system is a key to success. Ultimately, information would be entered once, in the correct location. It could then be added to, modified and shared with everyone who needs it, and never need to be re-entered. Through Facility Management integration services, disparate applications and databases that talk to each other pass information and update other systems- all automatically. This feature saves much needed time and energy. Utilizing professional development methods of designing and coding integration points to make sure they work dependently is critical when using your Facility Management systems.
Existing Facility Management systems today are often times not being used at their full potential. Systems are given information daily but very few valuable reports are printed and implemented. This leaves management to be frustrated and leaves processes to be slow. If not properly implemented, this software is useless to the system.
Consultants should have the ability to take the existing situation and in the blink of an eye provide valuable suggestions for improvement. A 6-phase methodology incorporates proven methods, professional project management, and best practices. Data sources, processes, requirements, legacy systems, management requirements and reporting requirements can all be addressed in advance to benefit your Facility Management system. Recommendations are then made which include best practices and practical advice on how to get the most out of your systems. As a performance measurement, implementation on recommendations with clearly outlined tasks, costs, dates, and milestones ensure results.
Business Process Outsourcing (BPO)
BPO services are focused on improvements in the management of your workplace strategies in the areas of space planning, move management, asset management, facility management technology and facility data change management. BPO allows companies of any size to be more detailed with their clients in specific areas. These services can be viewed in the context of supply chain management in the sense that they are all part of an end-to-end process. The best BPO practices can deliver improved services at reduced costs.
Move management - This practice will help you reduce move, but when you do move, let it be done better, faster, and cheaper. We can help your move management organization leverage information. Move Management also has the ability to take your processes and best practices to help reduce move.

Space Planning/Programming and project management - This process is designed to optimize your space and follow your standards to provide you with results!

Data change management - Will maintain your CAD drawings, space occupancy data, tenant information, MEP CAD drawings and other information as a service. Guaranteeing data quality and results that are typically half the cost of the money being put towards your informational budget today.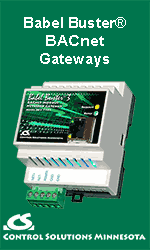 When you are looking at outsourcing all or part of your facility management processes, if you are like others in the same position you are more than likely looking to reduce costs and/or improve services. BPO consultants understands these objectives and feel confident to deliver, for the following reasons:
Reducing costs is controlled by two components. First, our best practices honed over the years allow us to deliver value with minimal distractions in the process. We are updating our processes weekly as we learn new techniques and focus expressly upon our core competencies. Secondly, the size of CFI allows flexibility and focus to operate our business on a lower cost-operating model. Your services combined to our environment, typically results in immediate cost savings.

When improving services, methodologies and best practices come into play immediately. Views of the BPO market are essentially a supply chain process, which requires and end-to-end view. Understanding of this process allows BPOs to examine services at every step that creates opportunities for continuous improvement. Processes should be constantly measured, assessed and modified. Through the interaction with the end user and balanced scorecard evaluation, value engineering comes into play.
---
About the Author
Robert Verdun founded Computerized Facility Integration, L.L.C. (CFI) in 1990. He serves on the executive board for the Young Entrepreneurs' Organization (YEO), a global non-profit organization open to professionals who are under the age of 40. He also participates as an active member of the International Facilities Management Association (IFMA), including the IFMA Computer Counsel, and as presenter at technical workshops for IFMA chapters.
Mr. Verdun's extraordinary ability to motivate and foster teamwork has since, propelled CFI to double-digit growth during the last decade. Under his leadership, CFI has grown from a two-person start-up venture to one of the country's largest facilities technology integration firms. Today, CFI has more than 120 experts working together to find better, faster, and cheaper Facilities Management technology solutions.
---

[Click Banner To Learn More]
[Home Page] [The Automator] [About] [Subscribe ] [Contact Us]