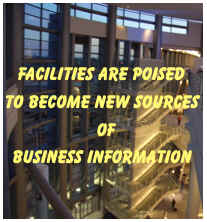 Tim Huneycutt, Principal
Gridlogix, Inc.
Automation vendors can now play by the same rules as IT and use modern integration technologies to transform the closed languages of their automation systems into the open and pervasive integration languages of IT.
Each day many systems in buildings malfunction. Some building systems function ok, but aren't running as efficiently as they could. Still other systems are working as designed but aren't helping to improve the tenant experience. Property managers understand that broken equipment and inefficient building systems waste money - lots of money. Even worse, managers understand these systems have a negative impact on tenants. The facility itself represents one of the most important business systems in the enterprise, and yet property managers don't have timely information from that system available at their fingertips.












Today, there are many different automation systems installed inside every facility. One of the challenges for buildings owners, property managers, and real estate IT departments is that there has never been cost effective, standards-based integration connecting the facility sub-systems to each other and to the company's business applications. Another significant problem and maybe an even greater challenge is translating the technical language of mechanical and electrical systems into a common language that exposes the facility's real-time operational world to the analytical world -- the world of improving the tenant experience and improving the company's financial bottom-line. Ideally, properties need a system that will transform the facility itself into a data source that property managers can use to find hidden market advantages.
Building automation and controls manufacturers recognize the unique needs of property managers and are beginning to acknowledge the power of XML Web Services to provide seamless, open interoperability between automation systems and corporate business applications. XML Web Services, the same powerful integration framework that has been embraced by software providers and IT departments everywhere, is also perfectly suited to transform facility sub-systems into valuable sources of new business information.
The IT world knows all too well that legacy systems and disparate data platforms are too valuable to toss out or rebuild. Rarely is an enterprise-class business system dumped because a newer, more robust system comes along. Instead, the IT solution is to provide robust integration capabilities that squeeze even more value out of those critical business systems. Innovative technologies are migrated into the enterprise and are expected to co-exist with the systems already in use. Legacy building automation systems also represent significant capital investments, not easily abandoned and replaced. Automation vendors can now play by the same rules as IT and use modern integration technologies to transform the closed languages of their automation systems into the open and pervasive integration languages of IT. By leveraging the power of XML Web Services, facility engineers and system operators will be able to provide access to disparate automation system data sources in the same way, using the same technology, the IT world is using to deliver access to disparate corporate data centers and legacy business systems.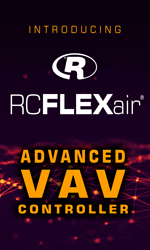 The Simple Object Access Protocol (SOAP) is at the core of XML Web Services. SOAP is a vendor neutral integration protocol capable of translating the diverse protocols of building automation systems - protocols like BACnet™, LONTalk™, Modbus™ and many others, into a common language better suited for use on corporate networks. Many readers of this article may be thinking XML and SOAP are just as foreign as the automation system protocols. So what's the difference? The native protocols of building management systems typically support vendor specific solutions. Management consoles and data archives are generally sole-sourced from the original vendor. The vendor products target only a handful of expert users. Web Services, on the other hand, exist to support interoperability between a wide range of business systems and vendor solutions. The value locked away in each stand-alone system is exposed to the enterprise. Customer oriented solutions, not vendor-driven products, become the norm. The result is usually an improved, more efficient business process. The second important distinction and a valuable component of Web Services is the Web Services Description Language (WSDL). WSDL successfully "exposes" data sources to data consumers without a need to address or understand the differences between the participating systems. A powerful integrator's tool known as the WSDL file, programmatically describes an interface to the system. The WSDL file acts as a published rulebook for accessing valuable data sources. In some ways it acts as a contract or agreement between a data producer and a data consumer. A web service publishes an agreement - in effect it tells two dissimilar computer systems, "I have this functionality and data to offer, if you will request it in this way". The powerful result is a loosely coupled; yet secure relationship between the data source and the data consumer. Microsoft Excel™ is a perfect example of a business application that benefits from the power of XML Web Services. MS Excel doesn't have the ability to directly interact with native building automation protocols. It does have the ability to "consume" data from any data source exposed to the enterprise via WSDL and XML Web Services.
Automation system providers can now deliver a new source of business information to the enterprise. Managers will be able to transform real-time operational system data into useful information about the tenant experience. This information will be analyzed, investigated, and used to create a competitive advantage that increases NOI. Don't buy into the misconception that this new level of information integration is years away. Ask automation vendors to embrace XML Web Services to make R2B (real-time to business) enterprise integration your own competitive advantage. Today's property managers are poised to exploit this next phase of technology evolution today.
---
About Gridlogix
Founded in 2002, Gridlogix, Inc., is a leading creator of XML Web Services based integration solutions for remote control and automation systems. But our solutions do more than tie disparate automation platforms together. Our solutions create industry standard (open) interfaces to automation platforms so they can be integrated into the rest of an enterprise information network. By delivering progressive products and services, our customers reap the benefits from integration of automation and control systems with enterprise business processes, to maximize the value of time sensitive information throughout the organization.
Gridlogix supplies enterprise-class solutions that deliver real-time, peer-to-peer system integration, R2B (Real-time to Business) integration and B2B integration functionality to the enterprise. The core of every Gridlogix integration solution is the EnNETR integration framework. Built from the ground up using XML Web Services technology, EnNET provides a unified, standards-based integration framework that enables companies to leverage existing monitoring and control systems; rapidly integrate them with other automation technologies; streamline the R2B integration processes; and connect with strategic business partners.
Gridlogix's management team has more than 75 years of experience working with over 500 private enterprises and utilities, in more than a dozen countries, using the latest technologies to provide integrated solutions for engineering and planning, operations and maintenance, and enterprise management applications.
---

[Click Banner To Learn More]
[Home Page] [The Automator] [About] [Subscribe ] [Contact Us]