---
Building-IT convergence is set to take a major leap forward in 2006 as Cisco announces its Platinum sponsorship of BuilConn Americas in Palm Springs, CA, May 16-18.











Cisco's participation includes sponsorship of a combined BuilConn and M2M General Session, with a yet to be named Cisco executive presenting a Keynote of Cisco's vision of IP connected buildings. Additionally Cisco is sponsoring a by-invitation-only roundtable on the pre-conference day to discuss the current state and future of building-IT convergence.
Why is this important?
If you look at all of the initiatives around integration and open systems in the past 15 years, you see three core elements: a need for a standard network, a need for standard data definition and a need to nurture a community and eco-system of suppliers, channels and building owners. These three attributes are evidence of the varying levels of success in LONWORKS, BACnet, OPC, Konnex and other initiatives. As we delve into IP convergence, the same is needed.
Network Standard
The easy part for IP convergence is the network; we know it is IP, the Internet Protocol that drives everything on the Internet. XML and Web Services are also part of this networking proposition, as are structured cabling and the wireless infrastructure that forms the foundation of the network. What sets convergence apart from previous network standards initiative is that this network standard exists and is widely deployed today; also, major IT players exist today and have pretty much all of the components, products and tools for deployment of IP in buildings.
What has been lacking to date is a connection between this IT-centric world and the buildingcentric world. Cisco's entry and sponsorship of BuilConn is therefore critical. They bring validation to building-IT convergence and provide the critical bridge for the involvement of buildings within the broader IT/enterprise picture.
Data Standards
In buildings probably more than other convergence areas, standard definitions of data are critical. The dream of interoperability, of true plug-and-play requires that a common set of standards be created and adopted widely by the industry. Without data standards, convergence cannot occur in any significant fashion. The unique opportunity today is the availability of a number of data standards that have been developed, primarily by LonMark and BACnet. It would be futile for the industry to recreate a new data definition just for IP; it's already there and available. All that is required is to utilize it under new rules of convergence, principally for it to be based on IP, XML and Web Services.
BACnet XML provides this, as does the cooperation between oBIX and LONMARK. They both leverage XML and Web Services, though with slightly differing philosophies. Does it matter that there are two "competing" data standards? Much has been written about this, my response remains that neither of these initiatives will diminish in the near term, if either will "win" or "lose" in the long run, it's likely to be decided by the level on which they embrace convergence—on IT's terms! Only time will tell.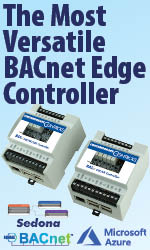 Community
Very low on Maslow's pyramid of needs is a need to belong; it's just one of those things that we have to have as humans. We need the comfort of knowing that we are not alone, that we have peers that we can work with, compete against, compare notes, learn from, partner with, teach and generally share our experiences. We need validation that we are doing the right thing.
BuilConn was created specifically with this in mind. Since 2003 we have brought together stakeholders that had the vision of convergence. In the beginning, IP was a side subject while we collectively learned of the importance and need for integration and open systems. BuilConn is now totally about convergence and is the only event that focuses on IP-centric building automation and control systems.
Cisco's support for BuilConn completes the picture as it validates IP as the dominant network standard for the future of building automation and control systems.
What are Cisco's objectives?
At the BuilConn Europe keynote presentation last November, Cisco's Robbert Kuppens, EMEA Managing Director for their IBSG (Internet Business Solutions Group), said that they see IP-based BAS as a $25b market, and will from 2006 start to overtake non-IP BAS. This Mr. Kuppens compared to the state of the IP PBX market in 2002 with a market opportunity of a smaller $15b. Cisco's impact on IP telephony is now all around us, as likely will be Cisco's impact on BAS a few years from now.
Cisco's objectives for its participation at BuilConn can be summed up in three words: partner, learn and drive.
Partner
Like many other major IT players today, Cisco has a partnership strategy core to its business philosophy. The company realizes that the requirements of building-IT convergence, not unlike other areas in which it does business, is complex and involves domain expertise that it does not
have, nor likely to ever have.
Establishing partnerships with the industry as well as with players within the industry is thus how Cisco intends to participate in this space. Look at this as an open invitation to play in a significant new space.
Learn
Learning is key here, especially as we see that convergence has created a divide between the ITcentric world and the buildings-centric world. Cisco's intent is to understand the building automation industry so that it can contribute products, expertise, solutions and leadership.
Key to this is Cisco's sponsorship of an industry roundtable the day before BuilConn, the first such roundtable to explore Building-IT convergence. The by-invitation-only roundtable will bring key vendor, integration and building owner stakeholders to discuss the state of convergence and explore how the industry should move forward with convergence. The discussions and conclusions from this roundtable will be presented throughout the two days of BuilConn and will likely define a convergence go-forward message for the industry.
Drive
Key to building-IT convergence is the acceptance of buildings systems by IT and enterprise players within facility-owning organization. Many integrators that we speak with often find it a challenge to navigate these stakeholders when they are trying to secure projects.
Cisco, with many of its existing IT integration partners, has significant relationships with these stakeholders. Because of their unquestionable integrity as the leader in Internet networking, Cisco's partnership with the building industry will break down barriers and ensure that building issues are more welcomed by this key group.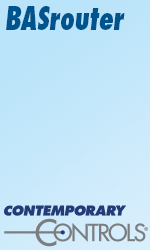 What does this mean to BuilConn Attendees?
With Cisco's participation, BuilConn will be the first event that focuses on the development of an IPcentric building automation industry. While IP has been in use by many BAS players, in some cases for years, there has yet to be a proactive initiative that is focused on this subject alone.
Attendees to the Palm Springs event can expect the following:
Hear the conclusions and forward-looking objectives of the Cisco-sponsored roundtable held prior to BuilConn.

Visionary leadership presentations by Cisco and its partners on how the building-IT convergence space is likely to evolved, the likely impact and opportunities for stakeholders.

Conference sessions dedicated to IP and associated technologies, as they relate to buildings.

Business development sessions to show BAS integrators how to navigate corporate IT and enterprise departments.

Opportunities to evolve a partnership with Cisco and other IT-centric players in attendance.
This is only the beginning
Cisco's entry to the building-IT convergence story in Palm Springs is only the beginning. As outlined by Robbert Kuppens in Amsterdam, IP-centric BAS are only now becoming more prevalent than non-IP BAS.
BuilConn Palm Springs is a critical start to a very exiting few years when this space will gain momentum. If Cisco compares this to being larger than the IP PBX market, the business opportunities for BAS players that subscribe to convergence will be very significant indeed.
Is this a great time to be in BAS, or what!
---

[Click Banner To Learn More]
[Home Page] [The Automator] [About] [Subscribe ] [Contact Us]