---

EMAIL INTERVIEW – Michael Nark and Ken Sinclair
Michael Nark, CEO, BuildingIQ

Michael Nark is president and CEO of BuildingIQ, bringing over 25 years of experience in software and technology-enabled service delivery businesses. He recently served as President and CEO of Power Analytics. Michael has a proven track record of building successful, efficient organizations and experience in leading companies to profitable growth. Prior to Power Analytics he was President and CEO of Prenova, an energy management services provider to the C&I marketplace where he led the business to triple digit growth. Prior to Prenova, he served as the president and CEO of GEOCOMtms, a fleet management software provider to the oil and gas industry. Michael holds a B.S. in Engineering from Miami University.

---
Creating the Building of Tomorrow, Today
Energy management software firm CEO dives into the IoT, machine learning and the future of smart buildings

Sinclair: It has been a while since we had the chance to speak. Can you give our readers a refresh on BuildingIQ?

Nark: BuildingIQ provides cloud-based, software-as-a-service (SaaS) energy management and optimization solutions for owners and managers of large commercial building portfolios. The software, which can be easily deployed as an overlay to current building management systems (BMS), is powered by our Predictive Energy Optimization™ (PEO) technology. Using predictive analytics and sophisticated algorithms, the platform creates a thermal model using variables such as the local weather forecast, the occupancy for the building, energy prices, tariffs and demand response signals. This model is used to make real-time, automatic adjustments to heating, ventilation and air conditioning (HVAC) operations that can reduce usage by as much as 25 percent.

Sinclair: What changes has the company undergone since our last interview?

Nark: I'm proud to say that BuildingIQ has seen significant growth since our last conversation. As of December, we surpassed 140 buildings under management, bringing the total square footage managed by our system to more than 35 million square feet. This includes growth in the United States as well as Australia. We've expanded the reach of our platform to a variety of sectors. In addition to office spaces, you can now find BuildingIQ optimizing and monitoring energy usage in retail centers, hospitals, government buildings and higher education institutions. We've also expanded our work with utilities, having announced a Building Optimization Pilot Program in Colorado with Xcel Energy. Most recently, we raised capital to support our continued expansion via a public offering in Australia, having announced the commencement of trading on the Australian Stock Exchange (ASX) at the end of last year. This year, we're strengthening our offering with a new suite of Managed Services meant to enhance the energy-saving capabilities of our PEO platform. By leveraging the company's highly trained operations team, we ensure the continuous health of a building's HVAC system, optimize current assets, address inefficiencies, further increase occupant comfort, and add additional transparency into energy savings.

Sinclair: It's impossible to look at the current building operations landscape without addressing the Internet of Things (IoT). How is this shift toward interconnectivity influencing building management and what role does BuildingIQ have in the mix?

Nark: This is indeed the age of interconnectivity and the building management sector is certainly a part of that. The energy landscape is far more complex than it once was, and this trend is only going to continue with the addition of newer technologies like renewables and electric vehicles. The IoT is enabling more and faster communication than was imaginable just a decade ago. As a result, responsiveness and analytics are playing a larger role in our industry. Occupants have greater expectations and, when a problem arises, they expect an immediate solution. This is making the job of facility managers even more challenging. Solutions like BuildingIQ are able to process mass amounts of information from integrated devices quickly. What sets BuildingIQ apart is the ability to go further by using the data obtained on a building's performance to come to an informed decision on how to improve efficiency and then implement changes automatically. This is where interconnectivity meets machine learning.

Sinclair: Machine learning is certainly another topic being hotly discussed within the industry. How do you see this technology impacting the industry in the years ahead?

Nark: Machine learning is the next step in our industry's evolution. We now have massive amounts of data at our fingertips. It's far too much information to be fully processed manually, so we're creating machines that can do it for us. A typical BMS system is not intelligent, but uses fixed, hard-programmed logic, such as routine on/off scheduling and fixed set point resets. The problem here is that these functions aren't dynamic. If something occurs outside its programming, the BMS cannot act on its own. Human intervention is required to adjust parameters. Advanced cloud-based energy management platforms can turn a BMS into a decision-making engine that doesn't just respond to parameters, but learns to evaluate and answer problems. This is going to have a huge impact on our industry moving forward, enabling buildings to quickly respond to changing conditions. For example, our platform is able to consider demand response, making changes to energy usage that allow building owners to maximize savings during these events without any preparation from facility staff.

Sinclair: During our last chat, we discussed obstacles to implementation and what's holding many building owners back from implementing this type of system. Has this sentiment changed at all and, if so, how?

Nark: There's a sense of risk associated with any new technology, but energy efficient technology has certainly earned its stripes and proven its ability to generate results. A key feature of our technology is the measurement & verification (M&V) module. Using processes well documented and consistent with the industry-standard International Performance Measurement and Verification Protocol or IPMVP, the module identifies savings attributable to the platform – comparing the past to the present. This not only allows users to track energy reductions and cost savings over time, but also validates the technology.

Sinclair: There's been some discussion on this site recently about customer service and the role intelligent technologies can play in improving those operations. How does BuildingIQ's system address the needs and concerns of occupants?

Nark: One of the key variables our platform takes into consideration is occupant comfort. Every customer deployment is also backed by a remote support team of experienced energy engineers that act as trusted partners for building operations. The support team is able to assess occupant feedback and utilize this information to further enhance the capabilities of the PEO software. We view customer service as an opportunity for growth within the industry and believe that, in the future, buildings will be relying on more off-site help to handle these operations.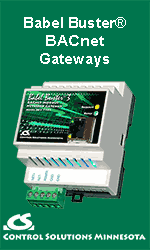 Sinclair: Where do you feel the energy market is strongest and in what areas should we be looking to improve?

Nark: While there's always room for improvement, the industry has come a long way in terms of transparency. Today, it isn't enough to claim energy savings – smart technologies have to show its value using hard data. This is an area where the energy management space stands out and it's certainly an aspect of the management process that BuildingIQ places great emphasis on. Looking ahead, I'm excited to see how our space advances as electric vehicles and distributed energy sources like batteries and renewables become permanent fixtures in more buildings. These are still relatively new variables for energy management providers, but the addition of EV charging stations, batteries and solar panels will play a significant role in how buildings use energy in the future.

As far as other areas for improvement, we need to be looking to attract new talent to the field. When it comes to technology, many recent graduates are looking to put their skills to use building apps, social media platforms, self-driving cars or other more well-known applications of machine learning and IoT. Attracting a fresh way of thinking to the field can really help propel the energy management and smart grid space forward.

Sinclair: What can we expect to see from BuildingIQ moving forward? Where do you see the company in the next five years?

Nark: BuildingIQ will continue to grow both geographically and technologically. We're currently looking to expand into new markets within Southeast Asia, Europe and Latin America while continuing to grow our presence in Australia and the U.S. In addition to expanding our reach, we'll continue to develop and grow the capabilities of our technologies and services to ensure we're not only meeting the needs of our customers today but tomorrow as well.

---


[Click Banner To Learn More]
[Home Page] [The Automator] [About] [Subscribe ] [Contact Us]