---
Energy Conservation Through Smart Building and Smart Cities Will Take Centre Stage in 2014

Having struggled for the last 15 years to get these environmental services to work together we have now reached a point where connectivity can be achieved directly through IP allowing the "Internet of Energy" to become a reality.



Allan McHale,
Director,
Memoori
There is an old Irish joke in which a traveller asks for directions to Limerick and is told that, 'well you wouldn't want to be starting from here!' That is the major problem facing the CleanTech industry today.

Capital intensive renewable power projects are now at a place where governments around the world are delaying their commitment to spend; at a time of economic austerity and fear of political suicide if they allow electricity charges to go up. In addition the centralized structure of the electrical utility industry through which most of the renewable power will be traded is not the most appropriate and is not yet fully onboard.

The consequences of this is that in the US for the first 10 months of 2013, compared to the same period in 2012, new capacity from all sources has declined by 27.5% (from 17,008 MW to 12,327 MW).
However there is a more appropriate direction in the relative short term; which is to take us down the path that will allow us to reach our destination of a low carbon economy in the 21st century and that is by simply putting a lot more effort into reducing CO2 emissions in buildings and cities.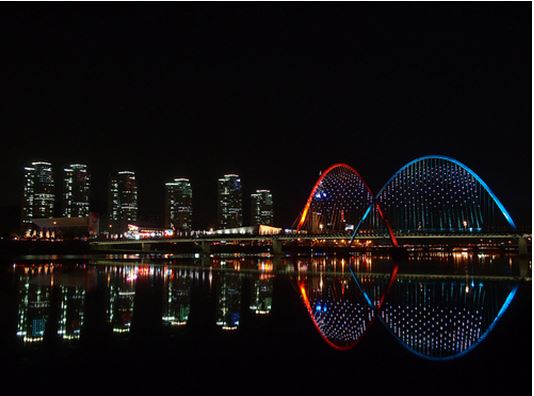 We expect that in 2014 this will be the direction and route that governments will take through providing more attractive financial inducements for all those that install plant equipment and controls which reduce energy consumption in buildings and combine this with more stringent regulatory targets. This can be achieved through private investment with technologies that are now well proven, and a capable competitive supply structure that can deliver.

Further support is coming from Smart Cities. As cities across the world face aging infrastructures and dwindling financial resources, city governments will increasingly undertake initiatives to manage these challenges such as Smart Grid technologies for grid modernization; outage management; and integration of a variety of power generation sources, including on-premises generation, and consumer energy management solutions.
New York State's clean energy industry announced a few days ago a $210m investment in initial capitalization for the New York Green Bank; a new initiative created to leverage public funds into private investment to boost clean energy projects. The key to its success is moving from government subsidies to a self-sustaining clean energy engine.

In 2013 Memoori published three world reports that show the practical benefits and profitability of installing; Building Energy Management Systems and Enterprise Energy Management Software, the Market for Connecting Smart Grid with BEMS and the Business of LED Lighting in Buildings. This will be supplemented in January with a report on Lighting Controls.

They all have one thing in common. They can achieve in many cases a payback within two years, their cost and technical risk is minimal compared with renewable power and they are independent and can be installed today. They can also achieve more long-term benefits through their connectivity with each other and through Smart Cities, wringing out further added value services to offset the investment cost and further reduce CO2 emissions.

To make our case for more concentrated effort to be applied, we have given some examples from the Lighting Controls study but equally we could have used examples from any of the four reports.

Having struggled for the last 15 years to get these environmental services to work together we have now reached a point where connectivity can be achieved directly through IP allowing the "Internet of Energy" to become a reality. Memoori's Lighting Controls report shows how LED Lighting controls could act as a stratagem for the "IoE" in buildings.

Each new LED fixture can, in essence, become the node on an intelligent control so turning off the lights when people aren't around or dimming them when exterior light can be harvested. But those sensors can also be used to harvest other useful data about temperature, occupancy and their surroundings that have many other applications.
Historically, building controls applications have been HVAC centric since that was the element of the building where controls could add significant value, particularly in new construction applications. In many retrofit situations the return on investment rate for HVAC oriented building automation has not been compelling, so the majority of buildings around the world are still waiting to be converted to "Smart."

The case for retrofitting buildings with LED lighting has become very compelling and wireless technology has negated the need for control wiring so reducing the installation cost. This will result in LED lighting controls being installed in many more buildings that don't have building energy management systems. Our report has identified instances where bus-based lighting controls have taken the responsibility for controlling HVAC services but this has been on relatively small to medium sized projects where heating and cooling has been achieved through a combination of chilled beams and natural ventilation. This has required blinds to control solar gain and this falls into the low voltage category and has been engineered and designed through the electrical contract and not the mechanical, as is the case with BEMS.

The key difference is that for these projects the controls applications will be lighting centric rather than HVAC centric and that could result in the emergence of new players and new application delivery mechanisms, major changes to existing industry structures and a need for suppliers to adopt new business models.
The technical synergy across the four subjects combined with the fact that the supply structure is becoming very interrelated is further strengthening the ability to provide both more efficient and lower cost solutions. Building Energy Management Systems (BEMS) and Enterprise Energy Management (EEM) are working together to deliver Distributed Energy and Demand Response services connecting across Smart Buildings and Smart Grid.

This reinforces that together they can also reach across associated applications. There is no doubt that through alliance, acquisition and integration; these two separate businesses will play a vital role in maximizing energy conservation in buildings whilst generating income and reducing operating costs.

Leading BEMS companies have massive heritage estates and are amongst the world's major Energy Service Companies (ESCOs). They are therefore in a strong position to help EEM suppliers get a foothold in the Smart Building Market. However BEMS suppliers and ESCOs are also intent on taking a piece of the EEM business. Although not particularly well known for their prowess in EEM, they have been acquiring companies with this expertise for the last five years. BEMS / ESCO companies active here include Johnson Controls, Honeywell, Schneider Electric, Siemens and ABB. They are the world's leading suppliers across both businesses and the last three are also leading international suppliers of Smart Grid products and services.

The supply side is investing heavily in developing both hardware and software products to ensure that they have the solutions that will make the investment in energy conservation in Smart Buildings and Smart Cities a "no brainer".


---

[Click Banner To Learn More]
[Home Page] [The Automator] [About] [Subscribe ] [Contact Us]