---

EMAIL INTERVIEW – Varun Nagaraj and Ken Sinclair
Varun Nagaraj, Senior VP and General Manager, Internet of Things, Echelon Corp.
Varun Nagaraj is senior vice president and general manager, Internet of Things, at Echelon Corp. He has more than 25 years of high-tech product planning and strategy experience. He holds a BSEE from IIT Bombay, a master's in computer engineering from North Carolina State University, and an MBA from Boston University.

---
Industrial Internet of Things: Think of it as Control Networking 2.0

The Industrial Internet of Things (IIoT) is the next generation, or version 2.0, of traditional control networking.


Sinclair: Can you remind us what the IIoT is?

Nagaraj: Within the Internet of Things (IoT) are industrial and commercial applications that include not only building automation, but also things like industrial automation, lighting, commercial transportation, smart cards, test and measurement, and the energy grid. This Industrial IoT (IIoT) is distinct from the human IoT, in which human users are integral to the interaction with the Internet. And despite the "Internet" part of its name, the IIoT is not just about sending data to the cloud. The IIoT also encompasses autonomous communities of devices able to take action directly, without mediation through a centralized cloud infrastructure, such as in a building or on a factory floor. In the near future, the IIoT is expected to be the largest segment of the IoT.

Sinclair: What do you mean that the IIoT is Control Networking 2.0?

Nagaraj: Anyone familiar with the LonWorks control-networking platform will recognize that the IIoT is really the next generation of this traditional control networking approach. Control Networking 2.0 is a big and inevitable trend, and it represents a huge economic opportunity over the next decade in building automation and other IIoT markets.

Sinclair: How is this next generation different from traditional control networking?

Nagaraj: Control Networking 2.0 is different in two primary ways from its predecessor generation of control networking. First, it entails increased use of IP in the field bus, with field devices rather than just gateways having their own IP addresses. Second, there's less use of gateways and more dependence on routers to connect networks.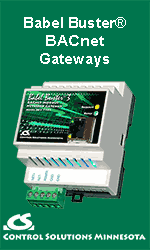 Sinclair: What is Echelon doing to help traditional control networking practitioners make the leap to Control Networking 2.0?

Nagaraj: Echelon has introduced the IzoT™ platform for the IIoT, which allows control networking to be done using IP all the way to the end device. The IzoT platform will be delivered over time as software, chips, modules, and routers. You might think of it as the next generation of the LonWorks platform, or a "LON-over-native-IP" approach. IzoT software can run on any processor in an environment providing UDP/IP socket connectivity; it allows a single device to be brought to market as a LonWorks, BACnet, or other protocol-supporting device; and it can be used with any underlying wired or wireless communications link, such as Ethernet, RS-485, Wi-Fi, 15.4, or Echelon's Free Topology (FT) standard.
Sinclair: Is moving to this vision of the IIoT a one-way leap?

Nagaraj: Echelon's IzoT platform is 100% backward-compatible with LonWorks-based systems, and existing users of today's LonWorks platform can remain on it as long as they want. The IzoT platform is a tool for tapping into the opportunity presented by the IIoT, at whatever speed a particular company is comfortable. By using IP as common ground among the various control networking protocols, the IzoT platform makes it easy and cost-effective to deliver the same application or device as a LonWorks or BACnet node, over a range of communications options. The goal is to help companies both large and small to embrace Control Networking 2.0 and find success in the expanding IIoT market.

---

[Click Banner To Learn More]
[Home Page] [The Automator] [About] [Subscribe ] [Contact Us]