---
I spent a week in Shenzhen, China recently as a guest of the BIG-CA (BACnet Interest Group China-Asia). The purpose of my visit was to participate in a "first of its kind" week long event. The week was kicked off by an international BACnet conference followed a day later by a BACnet developer training class with subsequent days devoted to a BACnet plugfest and community discussions. It was a unique event serving all elements of the BACnet community and was justly titled "BACnet Golden Week". It was a week of information and experience sharing among users and experts in a collaborative environment that was educational for attendees but what can the rest of the global building automation community learn from BACnet Golden Week?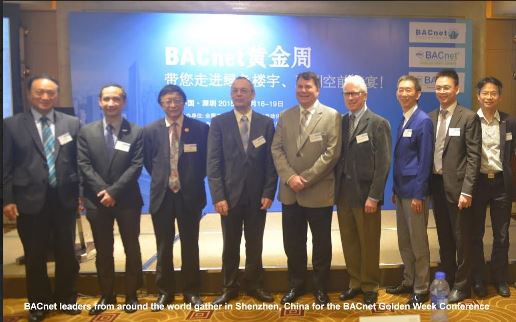 One
The first thing we can learn from BACnet Golden Week is that the interest, activity and opportunity for BACnet in China continues to expand rapidly. The conference reflected that rapid growth with a presentation on the development of a China-based BACnet testing laboratory with a technical services arm. In addition, attendees heard about local applications including a very large university BACnet system with hundreds of buildings incorporating equipment from over a dozen suppliers … fully integrated into a single BACnet front-end. Local growth potential was also indicated by the presence of local government technical staff at both the conference and the training class.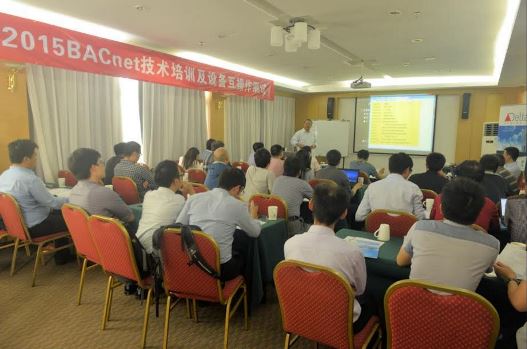 Two
A second thing we can learn from BACnet Golden Week is that there are growing business opportunities for companies offering BACnet hardware, software and services in China and the rest of Asia. The sponsoring companies of the 2015 BACnet Golden Week had the opportunity to meet with a broad range of prospective customers and partners over the course of the event. The Q&A session at the end of the first day was lively and largely focused on implementing BACnet systems. The high level of interest has already spawned plans for three more training sessions and other events over the next year. It seems clear that companies willing and able to support customers in China and Asia can have expanding business in that part of the world.
Three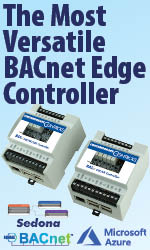 A third thing we can learn from BACnet Golden Week is that we should look forward to Chinese and Asian companies playing a more extensive role in the global BACnet community. BACnet project implementations in the region are world-class and will likely start getting more global recognition. In addition, BACnet events in the region are growing in scope and sophistication. The BACnet Golden Week event was outstanding and the 2016 event is already being planned for September 2016 in Beijing. It also seems likely that BACnet technical and educational contributions from the region will be accelerating.

Go!
I think BACnet Golden Week was a major milestone in the development of the BACnet community in the China-Asia region. I also believe companies that participate in BIG-CA and the growth of the regional BACnet market over the coming years will do well for themselves.

As always, the views expressed in this column are mine and do not necessarily reflect the position of BACnet International, ASHRAE, or any other organization. If you want to send comments to me directly, feel free to email me at andysview at arborcoast.com.


---


[Click Banner To Learn More]
[Home Page] [The Automator] [About] [Subscribe ] [Contact Us]