---
Data and Building Automation



By effectively utilizing data, we can reduce operating costs, drive better performance (both operationally and financially), maximize conservation of energy and create better occupant experiences.


Marc Petock,
Vice President, Marketing
Lynxspring &
Connexx Energy

Contributing Editor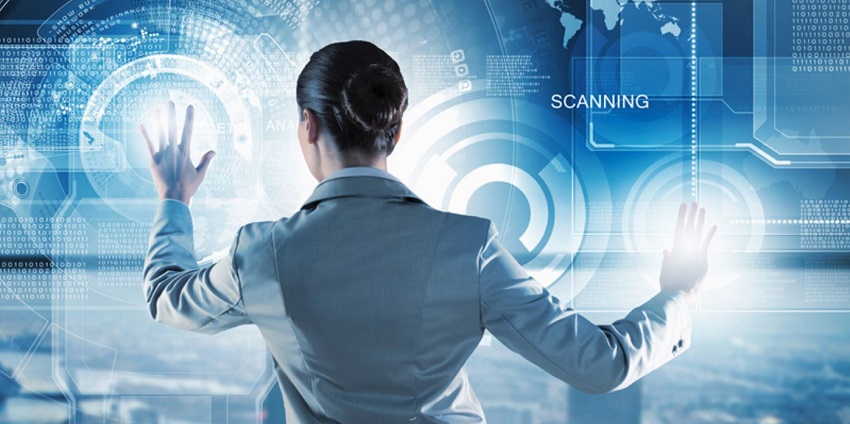 Accessing data from existing building automation systems is critical to any smart building project. The advent of standardized protocols has taken us from the initial challenge of connectivity to our equipment systems to the new frontier of data management and the end to end processes involved in effectively utilizing our data. Challenges remain in the areas of data collection, processing and integration of data from diverse systems and devices. Add to this, the techniques and methodologies for managing, presenting, analyzing and deriving value from this data.


Building automation architecture is continuing to flatten as more devices directly connect to networks, and edge devices are becoming more intelligent. These devices are performing data aggregation, data integration, and routing directly to other devices and value-added applications. Today's devices are equipped with faster processors, more memory, a selection of connectivity and capacity options to support a variety of applications with the ability to go beyond simple connectivity to include configuration, management, data storage and device-level application enablement.

With the increasing number and variety of equipment, sensors, devices and building systems available to connect to and the amount of data that is available from them, many data projects stall or never reach their potential because companies struggle with the complexity of the data. While data is technically available, the challenge lies in working with it across multiple applications, managing it and getting useful information out of it especially as data sets come with various formats, different naming conventions, and syntaxes. Said another way, "it's one thing to have access to data; it's another to make it actionable."

When it comes to the data, it is one thing to have access to it; it's another to make it actionable. With more data available than ever before the industry is presented with a new challenge. Device data is stored and communicated in many different formats. It has inconsistent, non-standard naming conventions, and provides very limited descriptors to enable us to understand its meaning. Simply put, the operational data from smart devices and equipment systems lacks information to describe its meaning. Without meaning, time-consuming manual effort is required before that data can be used effectively to generate value. The result is that the data from today's devices, while technically "available," is hard to use, thus limiting the ability for building operators to benefit from the value contained in the data.

Today, efficient utilization of data is much less an issue of connectivity than it is of the costs associated with managing volumes of diverse data and quickly interpreting the meaning of the data. Obstacles include:
Planning for data access and management
Navigating and meeting cyber security requirements to access data and connect to external applications and systems
Lack of standardized naming conventions
Data validation
When it comes to planning, most building operations departments do not have a defined "data management plan." What passes for a data management plan often consists of storing data to a database associated with the Building Management System. With that approach, the information is limited to just those systems monitored or managed by the building management system.

Data planning should look at all the operational data and information required to manage a building's performance. Start by identifying what data is available. Categorize it to identify the data and information that different people and groups involved with the building's operations need to have to perform their work. Much of the data will be from points on building systems, but other data may come from other business systems. For example asset data, energy bill data, service, and repair data, all of which may come from systems outside of the facility management department or even outside the organization. Identify where the data exists; how it must be accessed, collected, how it will be exchanged and estimate the volume. In all of these cases, it's highly beneficial to decide on a "standardized dictionary" for your data. The standardized dictionary would include naming conventions and semantic modeling using tags.

If you are implementing a new project, look to standardize what you call things. Multiple naming conventions in an existing building or portfolio of existing buildings are the largest and most time-consuming issue involved with implementing an integrated building management system. If you are working with existing systems, however, you may not have that luxury. You will have to deal with the names that already exist in the systems. A multi-building campus with buildings built at different times with different contractors is likely to have multiple names and tags for similar pieces of equipment. You don't want to end up with ten different names for air handlers or pumps.

That's where the unique flexibility of Project-Haystack comes in. Project Haystack allows you to add uniform data descriptors to your data, no matter what their original names may have been. You don't have to disturb or change your end system – the tags that describe the meaning of your data can be added at their entry point to higher level applications. Project Haystack (www.project-haystack.org) is open-source, community-based standardization effort which provides a "markup language" for data. It provides a data-tagging methodology that can be used in a wide variety of systems and applications, and standard equipment models to enable you to define and describe the meaning of data from smart devices in a way that can be consumed by other applications and systems. Once your data is tagged, software applications can automatically interpret, consume, analyze and present data because they can interpret its meaning.

There's no point in collecting inaccurate data. To get the most accurate information you'll need to 'tune-up" the building systems and check the calibration of sensors and meters. The building systems themselves should be regularly re-commissioned or utilize monitoring-based commissioning by using analytics software. Data is a corporate asset that when used can empower organizations to make more informed, fact-based decisions that drive better outcomes.

Data has changed the way companies in every industry do business and assess and manage performance; we are in an era where data technologies and analytics enable us to capture data from different sources; make it consistent and meaningful and use it across multiple applications. Today's increased access to data is empowering us to take advantage of it----- from everywhere and any device. By effectively utilizing data, we can reduce operating costs, drive better performance (both operationally and financially), maximize conservation of energy and create better occupant experiences.




---

[Click Banner To Learn More]
[Home Page] [The Automator] [About] [Subscribe ] [Contact Us]