---

EMAIL INTERVIEW – Nic Milani and Ken Sinclair
As Executive Director, Cloud Solutions for Crestron, Nic Milani drives the business, development and sales strategy for the company's cloud solutions, which help corporations optimize their investments in their people, IT, and real estate.

Contact him at: nmilani@crestron.com
---
A Waste of Space

The impact of misused, underused and unused workspaces on efficiency, cost and morale.

Sinclair: While it may not be top of mind for management, workspace optimization can actually have a pretty big impact on businesses. Can you elaborate on this?

Milani: It's something that many facility managers and company leadership don't think about until it becomes a problem- not optimizing meeting spaces or utilizing tracking technology is basically like throwing money down the drain. It wastes operational costs, can create roadblocks to productivity, and negatively impact employee engagement and morale.

Sinclair: How so?

Milani: For example, think about a time where you had a video conference call booked in a specific room, but when it came time for the call, you arrive to find your colleague's meeting has run over. You end up scrambling to find another room that may or may not have the right solutions for your needs, not only causing you to be late but also causing stress that could impact the meeting. This could all be avoided with the proper optimization and technology.

Sinclair: What steps can facility/office managers take to avoid the issues associated with poor optimization?

Milani: For starters, they need to be able to determine if space is unused, underused or misused. If a conference room is designed and equipped for a dozen people but is only regularly used by groups of three, that space is obviously misused. Likewise, if a video conference room is routinely booked but is rarely actually used for video conferences, it could seem like there's a need to build more video conference rooms (when there's not). Companies need to harness intelligent enterprise data that shows how effectively people, spaces, and technology work together.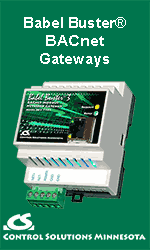 Sinclair: Let's say you attain data that tells you space is being misused or underused- how can companies adjust as needed?

Milani: It would depend on what the data was saying. Managers should make sure all meeting spaces and technology in them are centrally monitored and managed. Then, they should take a look at the analytics coming from things like sensors, actuators and scheduling software. Analyzing booked vs. unbooked rooms will show how stressed meeting rooms are, and sensors can show if the people booking them show up or not. This can help managers either convert those spaces into more functional areas (like smaller huddle rooms for example) or suggest an employee use a different room more suited to their needs. Through optimization technology, managers can also set preferences or incorporate apps to prevent rooms from being used by too few or too-large of parties.

Sinclair: What if a company doesn't have this kind of technology already installed? It seems like these upgrades can get expensive.

Milani: When you think about the salaries of knowledge workers and the investment that goes into creating these spaces, it's critical to eliminate any inefficiencies that could create a loss. The important thing to focus on is the benefits your employees and business will receive through having access to spaces more suited to their needs.



---


[Click Banner To Learn More]
[Home Page] [The Automator] [About] [Subscribe ] [Contact Us]