---
Smart Buildings Will Catalyze Decarbonization



Intelligent building solutions offer tangible, universal economic benefits that can be a vital catalyst for decarbonization.




Casey Talon




Research Director


Navigant Research

,

A Guidehouse Company


https://www.linkedin.com/in/caseytalon/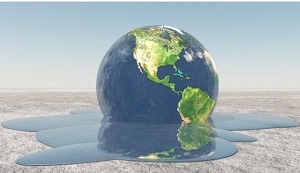 On November 5, 2019, 11,258 scientists from 153 countries signed a Warning of a Climate Emergency in Oxford Academic's journal, BioScience. Citing their "moral obligation," the authors explained critical actions to set a new course on climate change. An enormous opportunity for the built environment underlies their message: "The world must quickly implement massive energy efficiency and conservation practices and must replace fossil fuels with low carbon renewables and other cleaner sources of energy if safe for people and the environment."
While the research on climate change is ubiquitous, regulations and market transition are not. National and regional climate policy is defined in some geographies; however, the topic is politicized, and action is fragmented in the US. Urgency dictates a different story be told for immediate action. Intelligent building solutions offer tangible, universal economic benefits that can be a vital catalyst for decarbonization.

Navigant, a Guidehouse company, has articulated a vision for Building-to-Grid (B2G) as the construct for creating high value buildings in a low carbon future. The economics of building ownership will change, and data will be a rich layer of value generated from investment in digital technologies. New synergies will emerge between utilities, technology, service providers, and building owners as traditional market roles give way to a more fluid competitive ecosystem. The intelligent buildings market is the foundation for this transformation. The use cases for these digital technologies and the impacts of their deployment will create the dynamic, automated, and energy optimized facilities of the B2G vision to life.

Building owners can reduce energy and operating costs while optimizing the experience in commercial buildings. Layering automation and controls with data-enabled smart solutions gives owners, operators, and other stakeholders cohesive insights into the effects of building use. A continuous process of investment in high efficiency equipment and technology innovation, such as HVAC upgrades and connected sensors and analytics, creates more valuable spaces. The returns are best measured with a strategic business lens that quantifies the hard numbers around energy cost savings, operational efficiencies, and sustainability or carbon reduction targets, as well as qualitative metrics around brand, satisfaction, and productivity. Technology, service, and energy providers are offering solutions that prepare facilities to be flexible, value-generating B2G resources. The suppliers or partners that support customers through this ongoing process of improvement will also benefit from competitive advantage as customers look for turnkey support throughout the journey.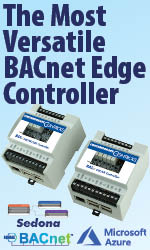 Are you ready to a part of the low carbon future? The opportunity cost of inaction is huge. Industry incumbents across the energy and building technology sectors that fail to innovate will lose out to new competition from adjacent markets, creative strategic partnerships, and flexible peers. The Paris Agreement target of 1.5°C will be missed and energy resiliency initiatives will become even more complex to deploy. Market leaders will emerge by focusing on change management to ensure that digital technologies become embedded in their business.

Join us on February 3, at the AHR Expo 2020 for our session, Building for a Climate Emergency, to share your thoughts on the opportunity for innovations in our built environment to tackle the climate emergency.

---
About the Author
Casey Talon is a research director with Navigant Research, leading the building innovations program with specific focus on the smart buildings market. Casey has a background in economics, environmental science, and policy and deep experience as an analyst and consultant. Casey has provided consulting services for executive decision-makers on the business challenges related to climate change and sustainability, as well as the opportunities for investment in energy efficiency and smart buildings. Ms. Talon holds a Master of Public Administration degree from Columbia University's School of International and Public Affairs and a BA in Economics from the University of Wisconsin at Madison.

---


[Click Banner To Learn More]
[Home Page] [The Automator] [About] [Subscribe ] [Contact Us]