---

EMAIL INTERVIEW – Robert Beverly & Ken Sinclair
Robert Beverly, Editor, Engineered Systems Magazine

Robert Beverly has worked at ES since 1998 and served as editor since 1999. The magazine hosted regular columns by AutomatedBuildings.com founder Ken Sinclair for many years, including more than a few about some weird concept called "the cloud" and what it was going to mean for building controls someday.

---
High-Performance Buildings Conference
We're focused on ways to drive down energy costs for new construction and existing buildings. People need ideas and options they can use right now.

Sinclair: This is your magazine's first High-Performance Buildings conference. What's the difference from past events?

Beverly: We're partnering with Building Intelligence Group again, and we've tweaked the two-track (say that five times fast) approach, with an overall emphasis on integrated building performance. The tracks are "Technology & Innovation" and "Design & Delivery", and these sessions aren't about all the cool stuff coming down the road in five years. We're focused on ways to drive down energy costs for new construction and existing buildings. People need ideas and options they can use right now.

Sinclair: Can you give us an idea of some of those topics?
Beverly: Sure. There's still a natural emphasis on building automation as the brain that helps all the moving parts work optimally, and we still devote a lot of time here to lighting controls and working with the Smart Grid, topics that aren't necessarily in ES every month. But we're also sharing success stories and pro tips involving better central plants, energy recovery, continuous commissioning, optimized hydronic systems and smarter pump usage, etc.

Sinclair: And after Dallas and Chicago in the past, you're back east this year?

Beverly: That's right, we're at the Westin just outside Washington in Falls Church, VA. Close to the usual DC sightseeing and about a two-minute drive from the famous Tysons Corner shopping center. A reasonable drive for a lot of people along the coast and also about equidistant from Dulles or Reagan National for anyone catching a flight.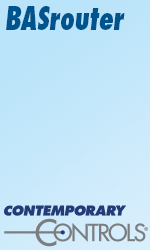 Sinclair: Who's the keynote this year?

Beverly: We've got one each day, and where the sessions focus on the fighting in the trenches for better efficiency, so to speak, they will give us insights from a slightly higher altitude. Dr. James Freihaut teaches at Penn State and also works with the Zero Energy Commercial Buildings Consortium. He will provide a snapshot of where we stand on zero buildings progress, in terms of state and utility activity, legislative action, and the path ahead.

Then on Wednesday, we start with Dr. Massoud Amin, director of the Technological Leadership Institute and a leader with the Minnesota Smart Grid Coalition. He'll look at the potential paths to realizing the benefits of the Smart Grid in the 21st century, and the possible roles of commercial buildings.

Sinclair: Is the full agenda available? Any registration info?

Beverly: Yes, the whole thing is at
www.esmagconference.com
, and folks can save $100 and get the earlybird discount of $595 through July 29. I tell people that yes, this content is a lot to take in, but really you just need the ONE good idea that is a good fit to take home and implement in your own facilities. Thousands of dollars in savings later, this conference will be the easiest and best ROI you'll make all year. I joke that then, you will by definition become a higher-performance, well-integrated employee as well, but there's some truth to that, too.
---


[Click Banner To Learn More]
[Home Page] [The Automator] [About] [Subscribe ] [Contact Us]