---

EMAIL INTERVIEW – Joseph Bocchiaro III and Ken Sinclair
Joseph Bocchiaro III, PhD, CStd, CTS-D, CTS-I, ISF-C, Principal Consultant, The Sextant Group
Dr. Joe Bocchiaro came to The Sextant Group from InfoComm International, the leading audiovisual trade association, where he was the Director and Vice President of Standards and Industry Innovations Development and taught AV / IT, design and installation certification courses, including Digital Signage. Joe spent ten years with InfoComm, preceded by more than twenty years of audiovisual consultant and integrator experience in markets of higher education, corporate, judicial, financial and house-of-worship. An accomplished writer and presenter, Joe has published over 100 technical articles in professional journals and has given presentations across 16 countries at more than 50 audiovisual and information technology conferences. Joe is among an elite group of professionals holding both the CTS-D and CTS-I designation, a distinction held by fewer than 200 nationwide.
---
Interactive Digital Signage Conference

September 21-23, Baltimore, Maryland

Sinclair: Joe, the Interactive Digital Signage Conference in Baltimore this September looks to be taking a different approach towards the topic. We understand you are involved in the planning. What can you tell us about it?
Bocchiaro: A few months ago I was flattered to be asked to help design the program, and took the opportunity to craft an immersive 3 days into the topic. The idea is really quite simple, but very powerful and logical. We are going to have the conference attendees become engaged as project teams would be in designing a real-world interactive signage rollout. This will start with a workshop that will mimic a real programming / visioning session that an architectural team and its clients would engage in. This session will be led be a seasoned visioning leader, my colleague Nancy Sturm of The Sextant Group. We will have digital signage experts, project managers, architects, technologists, and signage/branding artists participate with the group to develop a whole-project strategy and plan. The rest of the conference seminars will focus on each of these aspects to really get "into the weeds." By starting with the big picture, we believe that the conference will be more engaging and fun, and that the participants will enjoy getting to know each other by getting to work together as they would on a real project. Their imaginations will be tweeked and their new knowledge reinforced as they are presented with real-world case studies and a few tours of facilities in Baltimore. I think it is going to be great, and can't wait to experience it myself!
Sinclair: It sounds like you are really into digital signage! Is this something you do professionally?

Bocchiaro: Yes, as a 30-year veteran of the AV industry, I have been involved in many different types of signage projects. I think that everyone in the AV/IT business worldwide is working on signage now, as it is ubiquitous. Virtually every project we work on at The Sextant Group includes digital signage. In a lot of ways it is a natural progression of audiovisual and network systems as it uses the same components. In the last ten years though, it has taken on a life of its own, and a myriad of specialized products have been developed just for this purpose. Now that interactive technologies are becoming mature, there is an entire new dimension opening up that involves the audience itself. In a give-and-take fashion, people can access the information they want right at this moment, and the signage sponsor can collect that information. In this new world of IoT (Internet of Things), this is progressing into a data-centric environment where the information gathered in the interactivity is linked to entire marketing and sales strategies, and into continuous improvements of things like scheduling, wayfinding, and building management.
Sinclair: This sounds very complicated.

Bocchiaro: Yes it really can be, and that's why so many disparate professionals are involved, and so many different technologies are implemented. Besides the fundamental reasons for the messages in the signs and the data to be disseminated and collected, there is a complex behind-the-scenes aspect that has to be carefully planned. The aesthetics, the architecture, the infrastructure, the displays, the interactivity devices, the audio, and all of the signal transport components and their distribution network have to be designed. All of this supports the message, and this also has to be carefully crafted, artistically envisioned, and digitally packaged. I think it's safe to say that digital signage is now an art form in its own right, with some brilliant creative people pushing the envelope of human communications in this medium. It's a technical art form, too, where practitioners have to develop information storage, acquisition, transport, and security architectures.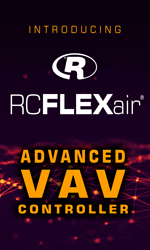 Sinclair: So it's message and art, technology and architecture?
Bocchiaro: Yes, everything rolled into one. And people are experiencing these things and coming to expect them more and more. People expect information to be up-to-date, immediately accessible, searchable, and even automatically delivered, as if the signs can read your mind. And they sort of do, because with technologies like geofencing and Bluetooth, you are a walking information trove ready to be read back to the system!

Sinclair: Why Baltimore, Joe? Is this deliberate?
Bocchiaro: Baltimore has been working to revitalize its tourism industry in some deliberate ways, and has some great things to offer. First off, Baltimore's Inner Harbor in September is a great place to be! Mainly, the Baltimore Visitor Center has been recently renovated in a first phase of improvements that include interactive digital signage. This project will be one of the tour stops and is an accessible example of many of the concepts being covered in the conference, including a massive interactive database with the Visit Baltimore sponsor information network available to tourists. Other modern examples on the tour stop include sports and transit signage systems within a short distance of the conference hotel. Finally, Baltimore is easily accessible by a variety of transportation means, and we felt that people would be interested in taking in all of the vitality and history that's there. I hope your readers will consider joining us!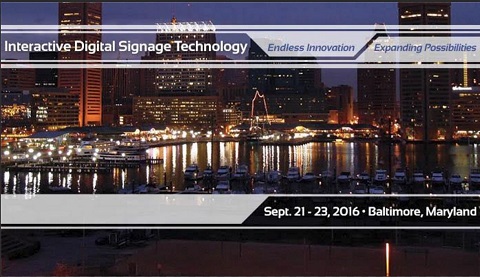 ---

[Click Banner To Learn More]
[Home Page] [The Automator] [About] [Subscribe ] [Contact Us]