---

EMAIL INTERVIEW – Jennifer Davis and Ken Sinclair
Jennifer Davis, Vice President, Marketing and Product Strategy/ Chief Marketing Officer, Planar,
a Leyard Company, and Leyard International.
Jennifer is the Chief Marketing Officer (CMO) for the international and north American business of Leyard and also serves as the vice president of marketing and product strategy at Planar, a Leyard Company and Runco International. She is a high energy, articulate senior executive who uses entrepreneurial skills to build high performing businesses, product lines, and go-to-market strategies.
Jennifer is a speaker at the Interactive Digital Signage Technology Conference, Baltimore, Maryland, Sept 21-23/16
---
Digital Displays & Signage Solutions


Transparent OLED displays are proving to be an interesting emerging technology.
Sinclair: Leyard and Planar provide digital signage solutions for many leading brands. What have you learned from those end users?
Davis: Yes, we do. Through our channel resellers, we have worked with some major brands including Audi, Gucci, Marc Jacobs, just to name a few, and it is always such a valuable learning experience. Larger brands, specifically tend to have place-based installations in retail locations, which is an excellent opportunity to bring interactive brand experiences to life.

Sinclair: Transparent OLED displays are proving to be an interesting emerging technology. How are these see-through displays changing brand experience?
Davis: I foresee a lot of opportunity for retailers with transparent OLED displays. It's such an innovative technology and we have seen interest in retail installations, museum exhibits, broadcast, and corporate displays. They provide a glasses-free augmented reality experience for multiple viewers. It never fails to attract attention wherever it is shown creating real memorable installations.

Sinclair: Some major brands are doing amazingly creative things with interactive digital signage. What are some of the more impressive uses of touch technology you see with interactive displays?

Davis: Today's options for interacting with customers has never been more abundant. This creates opportunities for brands to interact with end users and consumers like never before. One great example that comes to mind is an interactive multi-touch video wall display that was installed at the Seattle Space Needle Visitors Center.

The Space Needle created a 21st century experience for visitors with a video wall display called the SkyPad. A center section of the video wall depicts images of the Space Needle from the time it was constructed to the present day. Visitors can use the display's touch capabilities to select images of interest and then explore them in greater detail with the touch of a finger. The interface, designed by Belle & Wissle, is very innovative, built for engagement, accessibility, and social media tie-ins.

On either end of the SkyPad are one-by-three foot display sections that make up a digital guest book. This is especially popular because guests can "pin" themselves and their names, home states and/or countries so that they appear on a digital globe within each display. With their names up in lights on the globe, visitors can snap photos and share their Space Needle experience on social media. Guests can also upload images to the Space Needle website and add them to the Space Needle's social media content stream. Since the video wall was installed in July 2014, well over 93,000 visitors from 285 countries have added their names to the guest book.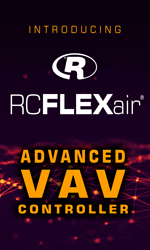 Sinclair: Content can be a challenge for some customers. How can end users secure cutting edge content that improves their relationship with their customers'?

Davis: Content is key and unfortunately, an area of needed improvement for some end users of digital signage. That said, we also have customers who have developed some very creative 4K content and some who have even made their digital signage investment into a revenue generating tool. 4k content capture and post-production tools are very accessible now. Many forward-looking brands that we work with are already asking about 8K content!

Another great example of this is Aventura Mall, Miami's premier fashion destination with more than 300 retailers. The mall installed dual-sided, interactive digital directories at each of the mall's entrances.

The directories, which display touch-based wayfinding maps on one side and advertising on the other, create an engaging experience for shoppers not found today in any other mall in the world. All the directories are networked; content such as specific store sales can be developed and day-timed for any/all directories; and the status and health of all of the directory displays can be remotely monitored, with maintenance or service dynamically scheduled as needed.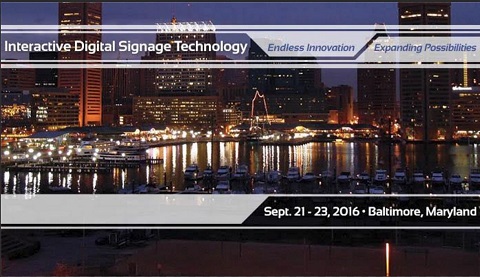 ---


[Click Banner To Learn More]
[Home Page] [The Automator] [About] [Subscribe ] [Contact Us]