---

EMAIL INTERVIEW – Jennifer Nye and Ken Sinclair
Jennifer is Vice President of Business Development and Customer Success for Yanzi Networks where she works to support the existing partner community while expanding this ecosystem. Prior to Yanzi, she led Channel Development in the US for data visualization and analytics provider, Panopticon, which was acquired by Datawatch and subsequently Altair. She brings over 30 years of experience in building strategy and go-to-market models for SaaS and managed service offerings.
Jennifer.nye@yanzinetworks.com

---
Transforming Workspaces

Yanzi's device management platform and associated sensor portfolio is helping transform workspaces by capturing critical data around occupancy, space utilization and wellness that can inform healthier indoor environments, more efficient energy policies, predictive maintenance and a top notch tenant experience.

Coming off a great week in Nashville at IBCon, I had the chance to sit down with Jennifer Nye from Yanzi Networks to learn a bit more about what they do.

Sinclair: Let's begin with a simple question, what is Yanzi?
Nye: Yes, a good place to start because many people haven't heard of us. Yanzi is a complete device management platform with an associated portfolio of sensors that collect data around occupancy, space utilization and indoor environmental factors affecting overall productivity. Trends like the Gig economy, shared workspaces, and the augmented workforce are fundamentally changing the way we use space. In fact, JLL reports global utilization rates to hover around 63% leaving a 38% room for improvement if you can better understand how and when space is being used. When you couple this with the ability to measure and make improvements to indoor work environments, where we spend upwards of 90% of our time, the impact to productivity is estimated to be $6,500/per person according to the Harvard's School of Public Health! So making a case for investing in these solutions is easily validated.

The Yanzi solution is built on open standards that make it flexible enough to grow as use cases expand. Yanzi's firmware can also be embedded in other devices to connect up to our Smart Spaces cloud for seamless integration. Yanzi's primary go-to-market model is through partners, so the Yanzi name isn't typically on the front lines, but we work with a number of industry-leading CRE firms, Facilities Managers and Systems Integrators.

Sinclair: What makes Yanzi unique in an increasingly busy space?

Nye: A great question and an important one as many people are confused, given the increasing number of offerings and overlapping components. Yanzi has built our value proposition around five foundational pillars that together stand up apart.

I like to call them the 5 S's: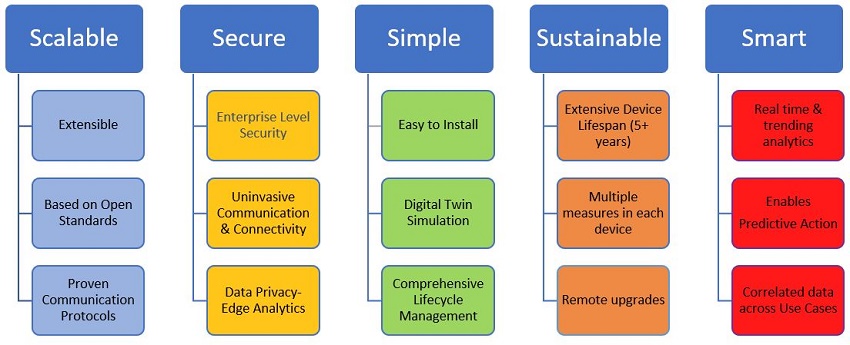 Scalable: Don't just think about today but anticipate your needs 3-5 years out. Yanzi's solution is extensible, so it's easy to add use cases and expand the cloud footprint seamlessly. While the market is starting to mature, IoT is still a complex stack with multiple layers, so open standards and easy integrations are keys to building a successful network.

Secure: This is critical, given data privacy and network configuration requirements. The Yanzi platform includes enterprise-grade security with data encryption at all levels of the hierarchy. Our communication protocols and connectivity are built on a listen before we talk approach that does not interfere with mainstream wifi. Bluetooth and other similar protocols can entirely disrupt your core business. You'll also want to think about where you can and should leverage edge analytics for network efficiency and data privacy. Yanzi's proprietary mesh technology enables direct communication between devices making edge analytics easier.

Simple: Yanzi Life makes installation and network maintenance easy. Lifecycle planning with auto-configurable components enables fast, reliable and replicable provisioning and monitoring, saving you HUGE time and expense!

Sustainable: You want devices that are essentially self-sustaining once installed. This requires remote upgrades and prolonged equipment life. In addition, the more data elements you can capture in each device, the better to condense the number of sensors needed. The Yanzi sensor portfolio is automatically remotely upgraded and designed for long device life (5+ years). If also sensors need to be reused, they are easy to de-install and redeploy in a different location.
Smart: The Yanzi Smart Spaces cloud enables integration to front end systems and applications that drive insights and actions, such as Room/desk reserving, frequency-based maintenance, BMS alerting.

Sinclair: What tech innovations are you seeing and how are these impacting your roadmap?

Nye: I'd say one of the most impactful innovation trends we are seeing revolves around the continued digitization and association of what have traditionally been manual and siloed processes, as evidenced by the work Microsoft is doing around IoT Central and Digital Twins among others. Another process that can be time consuming, expensive and error prone is Lifecycle Management. This is an area Yanzi believes will transform the industry. And if you can indulge me in a little self-promotion here, I want to give you a preview into the new Lifecycle Planning Toolkit we are launching in early July. Yanzi Life will make provisioning, installing, verifying and monitoring a site easy and foolproof. You can build a digital twin of your site and virtually configure the network in minutes. Once onsite, installers monitor progress in real time and verify the site is online before leaving, dramatically reducing the margin of error and avoiding unnecessary call backs.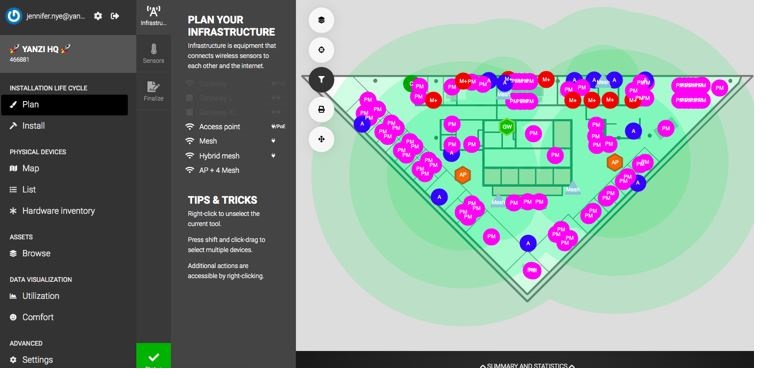 Sinclair: You mentioned edge analytics in a previous question, and I know this is an area of some confusion. In your view, how much processing will take place at the edge?

Nye: First off, let's clarify what we mean by the edge when it comes to IoT networks. To me, this refers to the device or sensor that's at the edge of the overall system. So we're talking about what analytics can take place directly at the sensor level without sending data all the way up through the network to the cloud before anything happens. There are a number of reasons why this is important:
Edge computing can be faster and more efficient with less interference in the central wifi
Data privacy requirements may necessitate some data elements to stay at the edge. Think identifying images that a camera may capture. These can stay in the equipment while just sending up the people counting data.

Some building owners do not want to rely on the cloud
Yanzi's proprietary mesh technology has been developed to enable easier direct communication between devices and will facilitate more edge analytics where it makes sense.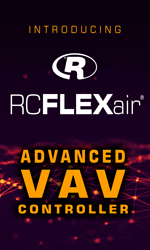 Sinclair: What's next for IoT?

Nye:
Focus on People: What we've seen over the last year is an increasing focus on people and the tenant experience. Take the 3-30-300 rule of thumb; the greatest value comes from making people happier, healthier and more productive. Along these lines, Yanzi is collaborating with the Harvard TH Chan School of Public Health as one of the technology partners on the COG3 Study that aims to establish the strong correlation between indoor environments and cognitive functioning. Earlier studies have already established this correlation reporting a doubling of cognitive test scores in simulated green building environments and an 8% improvement in participant decision making a performance that equates to a $6,500 increase in productivity per person throughout the year. We see a continuation of people-centric innovation, potentially extending into HR and employee wellness programs.
Analytics: Property owners want answers and actions at their fingertips. They don't necessarily care about everything that went into coming up with the answer but more that they have it and what actions can be taken as a result of better insight. So I think we'll see more advances in AI applications automatically driven off data analytics, increased adoption of machine learning in triggering automated alerts and resulting actions. "Sensor fusion" will accelerate as more metrics are captured and bringing together data from diverse sources will enable more sophisticated insights.

The Sensorless Building: This may sound a bit crazy coming from a sensor provider, but we are already thinking about what could be achieved with data coming solely from smart phones. This is probably a ways off, but certainly worth contemplating given most of the front end wayfinding, booking and wellness apps reside here.

To learn more about Yanzi Networks, please visit www.yanzinetworks.com or contact Jennifer Nye at Jennifer.nye@yanzinetworks.com 978-771-1521


---

[Click Banner To Learn More]
[Home Page] [The Automator] [About] [Subscribe ] [Contact Us]