---

EMAIL INTERVIEW – Matt Harris and Ken Sinclair
Matt Harris, Head of Workplace Technology, Envoy

Matt Harris is the head of workplace technology at Envoy. An engineer at heart, he uses iteration and feedback to make Envoy's workplaces work better for all employees, whether they're on-site or remote. He brings a wide range of experience from software engineering, event production, and data systems to solve daily office challenges in creative ways.
---
Make the Workplace Work Better
We help to create delightful workplace experiences for everyone, not just major corporations or even traditional "offices."
Sinclair: What is Envoy's mission?
Harris: Envoy's mission is to make the workplace work better. Founded in 2014 and headquartered in San Francisco, we started off with Envoy Visitors, a visitor management solution for any front desk, and then expanded to Envoy Deliveries, a simple and secure solution for incoming deliveries. Now, we're expanding into the rest of the workplace, and fixing the overlooked details that often work against you throughout the day. We want people to expect more from their workplace, and are building products that deliver great experiences to employees, visitors, and employers alike.

Sinclair: Who uses Envoy?

Harris: Envoy is used in nearly 13,000 lobbies in more than 72 countries, including companies like Slack, Pinterest, Spotify, Nike and American Express. 50 million visitors have checked in at schools, factories, law offices, financial service firms, and more throughout the world. We help to create delightful workplace experiences for everyone, not just major corporations or even traditional "offices."
Sinclair: Tell me about Envoy's recently announced integrations and how they secure the visitor experience.

Harris: At Envoy, we truly believe that securing your office—starting at the front desk—should be a simple process. That's why we recently announced five new integrations to streamline lobby security: you can now screen visitors against restricted parties lists with Visual Compliance, issue physical access credentials seamlessly with Openpath and C-CURE, and share your Wi-Fi password with visitors automatically with Ubiquiti Unifi and Mist. It's worth noting that Envoy also already offers Wi-Fi integrations with Aruba ClearPass, Cisco ISE and Cisco Meraki. With these new integrations, you can build more security into the sign-process, while also automating much of the manual work that comes with welcoming guests.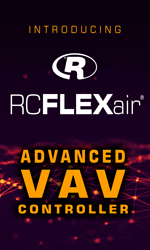 Sinclair: What are the benefits of a smarter, more automated workplace?

Harris: When we experience clunky, broken systems in the workplace, it feels like death by a thousand cuts. We believe that fixing those details means that they get out of the way, enabling people to connect with their colleagues and accomplish meaningful and satisfying work. And, as our new security integrations show, a smarter workplace also leads to a more secure environment.

Sinclair: What should people expect next from Envoy?

Harris: Now that Envoy has helped improve the experience in more than 13,000 lobbies, we want to help our customers fix the rest of the workplace. We are currently beta testing Rooms, a new product designed to make the process of booking and entering a meeting room smoother and more delightful. We are continuing to build products that will remove the countless tiny office frustrations that can add up and take a toll on employees over the course of the day. Ultimately, we are creating an office operating system that connects all of these products with the multitude of tools and systems in the office to make the workday easier and the workplace more responsive for every employee and visitor that walks through the door.







---


[Click Banner To Learn More]
[Home Page] [The Automator] [About] [Subscribe ] [Contact Us]