---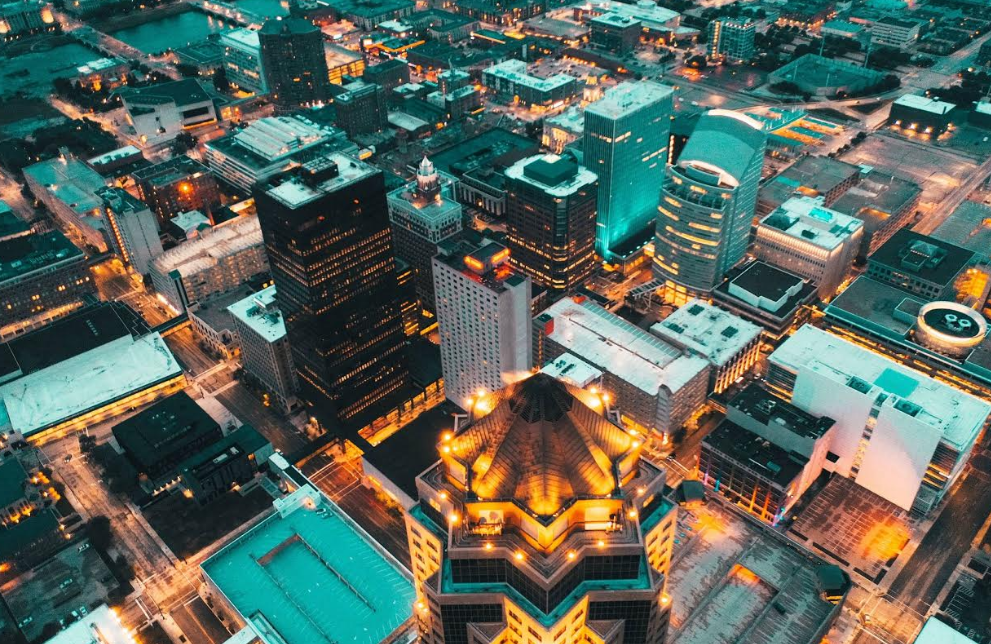 The post-pandemic new normal has led to an even greater emphasis on agile operations than before, across virtually every industry and its verticals. Although digital transformation was already transforming process efficiencies, and management decision-making processes, before the crisis; this transition has accelerated, since economies around the world reopened for business.
The commercial real estate sector is no exception to this tech-driven disruption, especially as businesses seek to enhance their long-term resilience, and adapt to a new reality. The industry is grappling with significantly lower demand for leased spaces, and the rationale around reducing operating costs has also become more compelling than before.
58% of REIT respondents, and 45% of the developers surveyed, indicated an increased intent to enter into strategic partnerships with technology providers or Proptech companies, according to a recent study. Such projections are strengthening the case for digitally enabled and future-ready commercial real estate operations. The industry is seeing technology adoption as the means to enhance sustainability, operational efficiencies, and tenant experiences; as well as reducing operating costs.
Let's consider the advantages that the digital transformation of commercial real estate operations can unlock, and why making this change is a business imperative for real estate owners and operatives.
Technology can help the industry address Cost Pressures and the Evolving Market
Getting more efficiency out of processes is only part of the reason for the rise in the adoption of technology in real estate. Another compelling argument driving this change is addressing the needs of a new generation of tech-savvy end-users, who use intuitive platforms, and interfaces, in every other facet of their lives. In the aftermath of the pandemic, both the need for process optimization, and addressing tenant expectations, is greater than ever before.
The sudden and dramatic disruption caused by the pandemic, was an effective test, which underscored the benefits of digital transformation in real estate operations. An industry that was quickly catching up to global trends in the adoption of digital technologies, has now leapfrogged multiple steps ahead. 53% of the respondents to a recent survey consider digital tenant experience a core competency of their organization. And 47% of the respondents from Europe, 44% from the APAC region, and 32% from North America, are in the midst of redefining processes, roles, and skill requirements, in order to further accelerate technology adoption.
Such statistics should surprise no one. In fact, in my opinion, they are an accurate representation of the industry's appetite for innovation, and a sign of a data-led transition sweeping the industry. The demonstrably enhanced resilience of forward-thinking players, during the pandemic, has put agile and digitally enhanced operations top-of-mind, for commercial real estate owners and operators. Digitally optimized, agile, responsive, and transparent operations, lower costs for building owners, while delivering exceptional omnichannel engagement and personalized experiences, for tenants and occupants.
Data-led Operations enable future-ready Real Estate
Commercial real estate owners and operators around the world have incurred significant costs to prepare their buildings for the return of their tenants, with the post-pandemic reopening of several economies. This investment came at a time when the industry had already borne the financial brunt of several months of inactivity. For real estate businesses to make up for lost revenues, and revive their operations effectively, the emphasis is on managing operational expenses, while enhancing efficiencies across all processes, and enhancing the value proposition for tenants.
In the current context, health and safety focused smart building capabilities, and factors such as occupant density, are playing a more important role in driving leasing decisions, than location. Real estate businesses are also realigning their approach in response, to be in sync with the priorities of their tenants. Technology and data are proving to be the key components of these new strategies.
One of the advantages of the new generation of software-based digital retrofitting solutions, which are leading this transformation in real estate, is that they are far more cost effective than hardware retrofits. But, such short-term considerations aside, the commercial real estate industry appears to have crossed an inflexion point, during the recent crisis. A consensus has emerged in the industry, which is taking a longer term view of digital transformation. And this is a vision built around the ability to reconcile optimal operational efficiency, profitability, sustainability, and tenant experiences, in a single operational model.
About Prabhu Ramachandran:
Prabhu Ramachandran is the founder and CEO of Facilio Inc, a leading AI-based property operations platform that helps real estate portfolios aggregate building data, optimize performance in real-time, and control operations - all from one place. Headquartered in New York City with offices in Padova, Dubai, Chennai & Singapore, Facilio is a global company backed by leading investors including Accel Partners and Tiger Global Management. Prabhu's career spans over 20 years of product, business and customer experience focused on enterprise-scale software for IoT-based connected services, sustainable building solutions, and telecom network management.
About Facilio:
Facilio's AI-driven property operations platform allows real estate owners to aggregate building data, optimize performance, and control portfolio operations - all from one place. Customers in the commercial office, healthcare & retail categories use Facilio across 50 million square feet to reduce operations costs, increase net asset value & derisk operational liability. Headquartered in New York City with offices in Padova, Dubai, Chennai & Singapore, Facilio is a global company backed by leading investors including Accel Partners and Tiger Global Management. Learn more about Facilio O&M platform:
https://facilio.com/
---


[Click Banner To Learn More]
[Home Page] [The Automator] [About] [Subscribe ] [Contact Us]