---
Building For The Future: Touchless Technology For Operational Resiliency

Author Bio:
Jay Hsueh is the founder and CEO of Roby. He started Roby in 2016 with the mission to create an engaged, productive, and happy workplace by making operations efficient, simple, and personalized

www.tellroby.com
The Covid-19 pandemic has marked an unprecedented period of change for the Commercial Real Estate (CRE) industry. Technology that was previously viewed as luxuries or conveniences, such as smart buildings, touchless experiences, climate automation and voice controls, have transformed into necessities for the office due to a shift in workplace norms and ongoing concerns about employee safety. With so many different factors to consider, how can landlords prepare for the "new normal" and make future-proof investments in the workplace?
Tenant Needs Have Changed
Before discussing what will generate value in the office moving forward, we need to take a look at what has changed in our post-pandemic world. Today's tenants are looking for more than just a place to work. They want flexibility, safety and genuine human connection. Just as companies broadly adopted remote and collaboration tools at the start of the pandemic, now is the time for the CRE industry to embrace technology that reflects the needs and habits of the modern tenant.
Researchers from WireScore found that 80% of employees say that it is important for them to work in a technologically advanced office. Moreover, over one-third plan to take advantage of environmental information and control systems (such as digitally controlled temperature, lighting and air quality).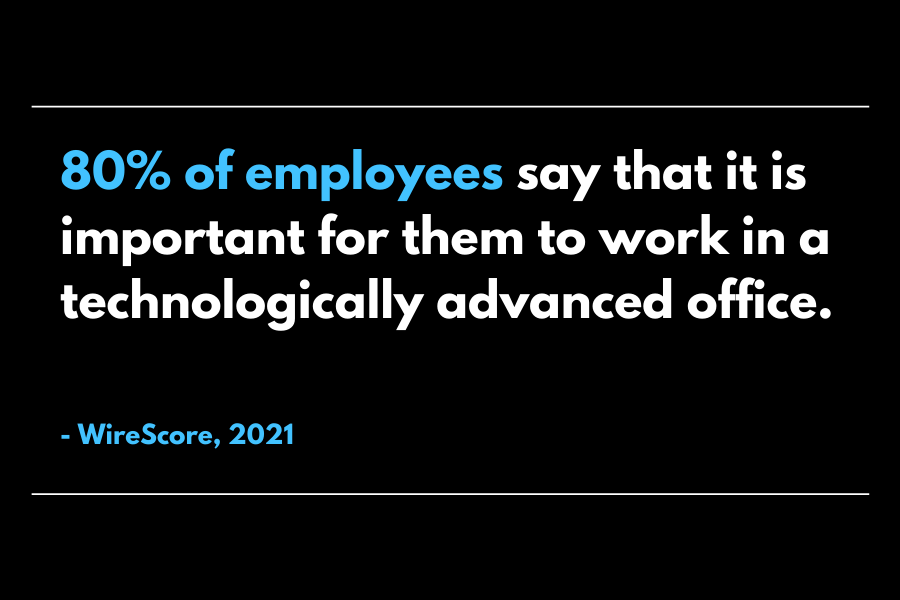 To meet these new demands, touchless technology is quickly becoming tied to nearly every aspect of the modern work experience. In order to attract and retain occupants, property teams need to quell any lingering in-person safety concerns they may have in regards to crowded areas or communal surfaces and still provide an environment that fosters collaboration and connectivity. How? By integrating their building portfolios with touchless solutions that allow people flexibility and control of their office environment without ever having to engage with unnecessary touch-points or a shared surface.
Choosing The Right Technology
As vaccines continue to roll-out and we transition into post-pandemic life, there's been a surge in new touchless technology products available to commercial building owners. However, despite the wealth of options, a recent study done by Deloitte Insights found that only one-third of commercial real estate executives believe that they have the resources and skills required to operate a digitally transformed business.
"Going touchless" doesn't need to be a complex, resource-exhaustive process. Here's what to look for to ensure you're providing long-term benefits to your commercial real estate space:
Reduce Workload
A touchless solution should do more than just turn off a light or open a door. Technology that automates aspects of building maintenance such as temperature control, light switches, air filtration systems, et cetera, allows organizations to maximize their energy savings over time while easing the day-to-day workload of facility management teams.
Offer More Than Space
Landlords have to find ways to create memorable experiences for those who come into the office. From touchless climate controls to contact-free visitor management, look for property technology integrations that enhance every aspect of tenant experience from driveway to desk.
Simplicity = Flexibility
Tenant adoption is a key component of any new technology's success. The experience of using touchless technology needs to be seamless and intuitive for its benefits to be fully realized. Choose tools that integrate with the infrastructure you already have in place. Touchless building automation solutions, like Roby, that operate on an interface familiar to tenants, such as Microsoft Teams or Slack, are an effective way to reduce deployment time and adoption hurdles for end-users.
What's Next?
Though we can't predict the future, experts agree that this pandemic will have lasting impacts. Flexible work environments, more memorable building experiences, and an expanded definition of workplace safety are some of the many changes building owners should consider when planning for years to come. Touchless technology's role in the commercial real estate industry has evolved beyond a luxury product or short-term solution to government regulations. When chosen correctly, it's a valuable asset that will facilitate stronger connections, improve productivity and generate immense overall value to your portfolio.
Author Bio:
Ja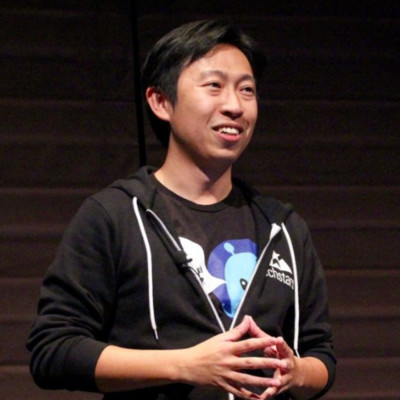 y Hsueh is the founder and CEO of Roby. He started Roby in 2016 with the mission to create an engaged, productive, and happy workplace by making operations efficient, simple, and personalized. Born in Taiwan, Jay was educated in the US and holds an MSEE from the University of Southern California.
For more information about Roby, you can visit their website at
www.tellroby.com
or contact Jay directly at jay@tellroby.com.
---


[Click Banner To Learn More]
[Home Page] [The Automator] [About] [Subscribe ] [Contact Us]