---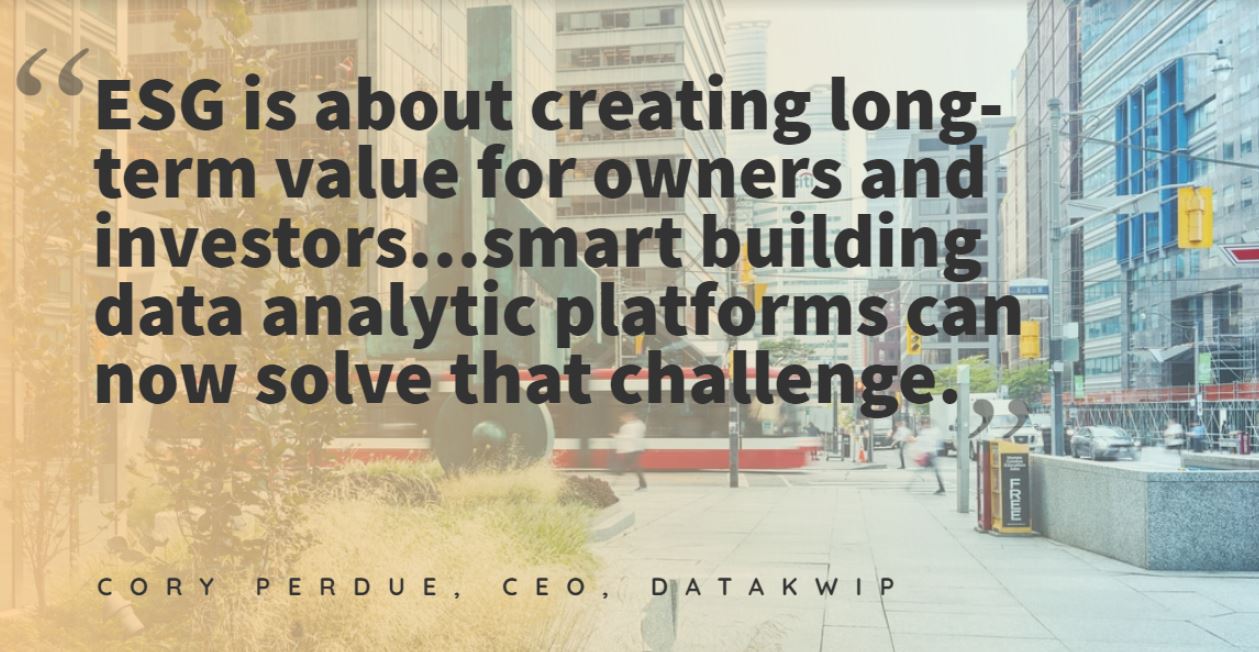 Introduction
As more corporate real estate managers (CRE) are becoming tasked with analyzing Environmental, Social and Governance (ESG) criteria to help their companies identify risks and growth opportunities, one effective tool to measure ESG metrics might easily be overlooked. That is, the company's building automation system (BAS). Effectively leveraging data from BAS systems and using it to reduce energy consumption and carbon emissions can have an immediate impact on the environmental part of a company's ESG rating.
Background
BAS systems control HVAC and other systems, but many building managers may not realize that these systems contain a wealth of data that is underutilized. Buildings will often have other control/monitoring platforms, including lighting and audio-visual system controllers, power monitoring systems and people counters, all of which have their own set of data that contain many unused points. While some may believe that to reap the benefits of this unused data requires a wealth of Internet of Things (IoT) hardware to measure the data and expensive software to mine and format it into a usable form, there is an easier way.
Challenge
As with any standard, ESG requires goal setting, performance tracking and reporting which are critical to providing information investors need to assess an ESG rating. While ESG is relatively new to CRE, energy, IAQ and carbon kpi's are well known and can be easily determined by a smart building data analytics engine. The data for these kpi's resides in the building control platforms. The trick is how to access, sort, prioritize and organize it into actionable information and usable reports.
As is, the current state of BAS systems presents significant challenges to creating and using a common data cloud. No widely adopted BAS on the market today is out-of-the box ready to share normalized data with a third-party platform. Their communications and data formats are often proprietary, the data protected, and real estate portfolios often use multiple BAS manufacturers across their portfolio. The solution to these BAS challenges is a smart building data analytics platform.
ESG Meets Smart Building Data Analytics
Today's smart building data analytics platforms can tag large amounts of facility data with a common labeling format, then enrich that data with weather and utility information, equipment performance specifications, and more. These analytics engines can then identify specific energy conservation measures (ECMs) to correct or improve performance that would otherwise be lost. Whether it's a corrected anomaly or a recommended improvement, the result is a more energy-efficient operation that will show immediate improvement for any company tracking the key performance indicators of the "E" in ESG. Using these approaches, it is not uncommon to achieve energy reductions from 10 to 30% while requiring little or no capital investment. Offering this capability under a Software as a Service (SaaS) model can make this a cash flow positive investment for the end user.
When considering this type of system, building managers should review the features and capabilities offered.
Baseline requirements must include energy and carbon profiling, equipment fault detection, ECM identification, and management reporting. From a technology perspective, the platform itself should include:
· Analytics engine with a track record of success
· Capability to ingest, standardize and label data from any building control system
· Scalable, enterprise-grade data management platform that does not require new site level hardware
· Integration with all BAS systems, IoT devices, meters, web data and other databases
· Integration with existing business intelligence, CMMS, dashboarding and reporting solutions
· Ability to create custom visualizations, reports, and alerts.
Other ESG Opportunities
Less established criteria such as compliance with the recent spate of local environmental laws such as Local Law 97 in New York City also can be tracked using smart building data analytic platforms. These laws call for significant reductions in greenhouse gas emissions (GHG) and carbon footprint from buildings. Building analytics can identify, track, and confirm measures that will reduce GHG, providing another opportunity to reach the company's ESG goals.
Conclusion
ESG is about creating long-term value for owners and investors by managing risk, improving operational resilience, and providing accountability with respect to social values. The application of ESG to real estate investments and reporting to shareholders has spread significantly throughout the real estate industry in the last few years. Investors and stakeholders now use ESG as part of their criteria for investment, policy, and business decisions. The difficulty in applying ESG to CRE is sifting through the mountains of data to see which is useful in tracking and reporting these key metrics. Smart building data analytic platforms can now solve that challenge while offering an immediate option, not only to baseline against these requirements, but make real progress from day one.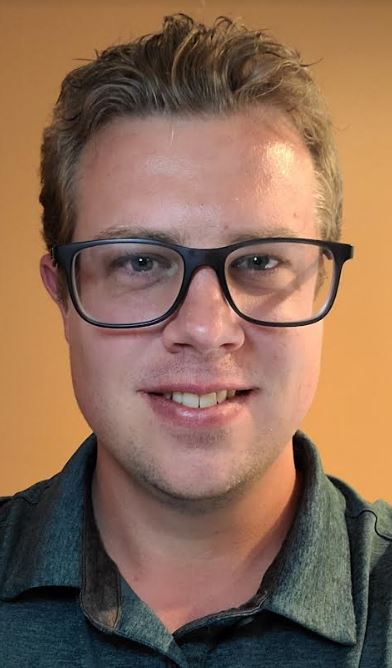 With more than 15 years of experience automating the built environment, Cory began his career as a master systems integrator serving commercial real estate at the asset and portfolio levels. Cory has first-hand experience in the various components it takes to deliver integrated, enterprise-grade solutions, having taken on various roles from being a help desk engineer to a C-level executive. Cory formed Datakwip in 2015 with the goal of using readily available, underutilized data to drive superior operations and tenant experiences in commercial real estate. Datakwip uses real-time data, often from existing sources, to help both managers and operators address their assets' ever-evolving demands. Cory has earned degrees in Electrical Engineering, Software Engineering and Management, and Mathematics from Virginia Tech and Penn State Universities, but he prides himself on delivering simple, business-focused outcomes most relevant for his clients. Cory has served as a subject matter expert on multiple high-profile projects, including for Children's National Medical Center and NAVFAC's Smart Grid.
---


[Click Banner To Learn More]
[Home Page] [The Automator] [About] [Subscribe ] [Contact Us]