---
INTERVIEW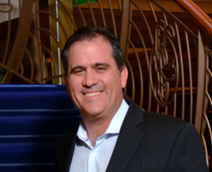 Hector Hernandez is the CEO and founder of CUBE-USA, a cloud based platform that enables optimization and improvement in all aspects of business management.
Hector arrived in the US from Havana, CUBA on a raft in 1994 at the age of twenty one. Through his hard work and determination, he started his first business at the age of twenty six, and today this same company has evolved to become one of the largest independent Energy Management contractors in the South Florida area.
For the last 10 years, he has been the driving force behind CUBE where he spends his time helping other companies improve their efficiency and potential.
"You know you are doing something great, when you inspire others with your products." - Hector Hernandez
---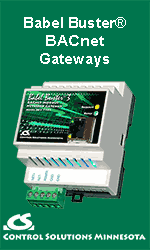 Welcome our newest sponsor CUBE USA
1.
Sinclair — What is CUBE USA?
· Hector Hernandez– CUBE-USA is a technology company dedicated to the development, improvement, and commercialization of a cloud-based business management platform. This aids HVAC companies operating primarily in North America, but with potential and interest in global coverage.
2. Sinclair — How does CUBE USA work?
· Hector Hernandez - We try to make it as easy as possible for people to have the information and tools they need to excel in their work by reducing costs and increasing efficiency and revenue. This is the only platform on the market with everything you need to run your business.
3. Sinclair — What sets CUBE apart from others?
· Hector Hernandez — CUBE is the most comprehensive platform built by controls contractors for controls contractors. CUBE is the only platform on the market with everything you need to run your business allowing your company to effectively manage their processes, enhance their business management, streamline through automation and estimation work, as well as optimize resources and results in the engineering function.
CUBE Edge also allows the complete management of projects, tasks and services, human resources, payroll, inventories, vendors, and subcontractors. The platform facilitates decision making through the use of reports, the safeguarding and optimal use of documentation of each project, and the analysis and monitoring of indicators, dashboards, and BI management.
Our comprehensive platform comes with easy-to-use workflows and a dedicated customer service team to guide you every step of the way. With virtually no learning curve and plenty of resources, you don't need to worry about the complexities of the system or learning how to use the platform.

4. Sinclair — What are some of the most important benefits of having it all in a single tool?
· Hector Hernandez— There really are many, but I'm going to tell you about a few aspects that are desired by most who run businesses.
Efficiency is a reality with CUBE as it decreases costs while increasing revenue. Our platform reduces paperwork, allows you to work at the office with desktops and in the field with mobile devices and promptly sends information to be centralized. It manages engineering, estimating and the entire submittal process and delivers greater capacity with the same staff.
Because CUBE also allows you to manage sales, human resources, inventory, and services associated with your projects, it will soon become the best assistant for you and your entire team.
In an agile and timely manner, CUBE allows you to read your company's red flags as the platform lets you see your KPIs at a glance. You will be able to better schedule and manage your resources and your upcoming projects, and if you also like to play with the data and customize your management information, you will find a great ally in CUBE BI.
At CUBE we fully believe that life is too short to waste time using inefficient tools, and we invite all your readers to share this experience with us!
---


[Click Banner To Learn More]
[Home Page] [The Automator] [About] [Subscribe ] [Contact Us]