---
| | |
| --- | --- |
| What is GridWise? | Ken Sinclair, Editor |
Our large building automation industry now stands to become an active part of the total electrical power grid though Gridwise.
What is Gridwise? http://www.gridwise.org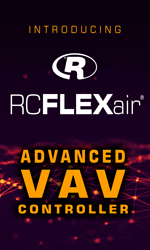 GridWise is an entirely new way to think about how we generate, distribute and use energy. Using advanced communications and up-to-date information technology, GridWise will improve coordination between supply and demand, and enable a smarter, more efficient, secure and reliable electric power system.
GridWise Benefits: Transforming the nation's electric system can benefit everyone from producers to suppliers to consumers.
GridWise Partners: GridWise has been embraced by a wide variety of businesses, organizations and public agencies.
Vision
GridWise seeks to modernize the nation's electric system - from central generation to customer appliances and equipment - and create a collaborative network filled with information and abundant market-based opportunities. Through GridWise, we can weave together the most productive elements of our traditional infrastructure with new, seamless plug-and-play technologies. Using advanced telecommunications, information and control methods, we can create a "society" of devices that functions as an integrated, transactive system.
GridWise optimizes resources by integrating all elements of the electric system and allowing them to work together in smarter, faster ways. Taking advantage of new and existing technologies, GridWise integrates the energy infrastructure, processes, devices, information and markets into a collaborative arrangement that allows energy to be generated, distributed and consumed more efficiently.
Similar to the nervous system in a living organism, GridWise enables devices at all levels within the grid - from utility to consumer - to independently sense, anticipate and respond to real-time conditions by accessing, sharing and acting on real-time information.
With GridWise, the management, planning and operation of the electric system becomes truly collaborative; communications and reaction times are instantaneous; productivity increases across the board; costs decrease for all participants; and overall service improves.
See this month's article Transforming the U.S. Electricity System "Bringing the Electricity System into the Information Age" Rob Pratt, Pacific Northwest National Laboratory
and our press release GridWise™ Alliance: Partners with Department of Energy on Smart Grid of the Future
---

[Click Banner To Learn More]
[Home Page] [The Automator] [About] [Subscribe ] [Contact Us]