---
Improving the Occupant Experience

with Haystack




Patrick Coffey, CTO
VRT Systems

As Smart Building owners and operators seek to enhance user experiences and provide better data transparency, solution providers and equipment vendors are having to go beyond their traditional solutions and deliver more to their clients. Amongst this buzz of IoT solutions, overcoming general adoption barriers and choosing the right technology to meet current and future demands is difficult. For VRT, one clear standout for IoT in buildings is Haystack.

While Haystack has clear and numerous benefits in Smart Buildings for data analytics, I'll demonstrate how it's interoperability, and semantic model capabilities helped us quickly build a solution where building occupants have a window to their data in real time and in an easy to use manner.

The Problem

Making the building operational data available to occupants can have positive economic and social benefits, for example:

Monitoring air quality and other metrics related to wellness and improving staff productivity.
Monitoring utility data to reduce energy and water consumption (and cost) and lower greenhouse gas emissions.
The Green Building Council of Australia (GBCA) also recognises these benefits, and awards Green Star points for residential building developers that provide utility data to occupants in real-time.
However, there is a technical gap between the operational data produced by the many different systems that permeate buildings, to make this data freely available to occupants. With this gap there are two key challenges:
Centralising the operational data from multiple meter types in an organised manner so all interested parties can access it.
Providing a secure window for each party to freely view only their data online.
In 2016, we initially faced these challenges for a customer in Sydney, and we built a web application (TenantView) that sits on top of our existing Haystack server (WideSky), which provides building occupants online access to their data in real-time on their own devices (smart phones and tablets) in a secure manner.

How we solved it with Haystack

Step 1: Integrate the data to a Haystack server and host online

Using common industry protocols, e.g., BACnet, Modbus, M-bus, etc. we integrate building systems into a secure online data service that's built on Haystack and has fast time series data support. If a vendor has already modeled their system in Haystack or used nHaystack in a Niagara based product, great, this makes this step a breeze.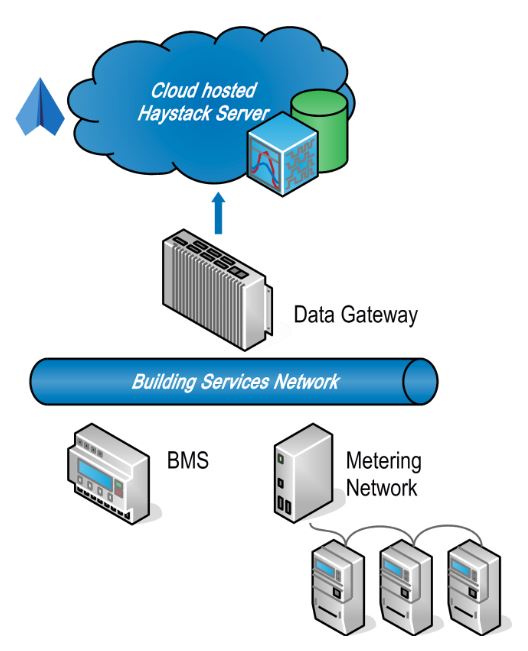 Step 2: Model the data in Haystack

We use Haystack semantic modeling techniques to relate the equipment monitoring the various spaces or tenancies within a building. In our case, we need to lay out individual space entities for representing the various spaces or tenancies, and link these to the relevant 'equip' entities. For example, an energy meter links to a residential apartment.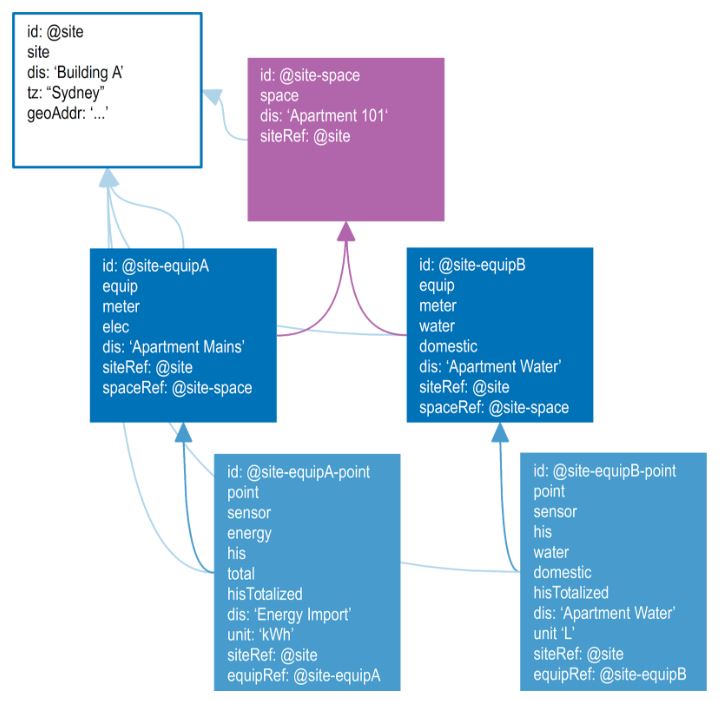 Step 3: Build a web app that uses the Haystack API

We used existing Haystack client
source code
to build a web-based app written in node.js. During development, we realised we could rely on our haystack server to the point where we didn't need to use another database in the back-end. We instead followed the haystack methodology and extended the semantic model to store the additional data we needed. As our Haystack API implementation supports create, read, update, delete extensions, we could also provide a seamless experience for admins to manage and invite users to view their data using only a browser.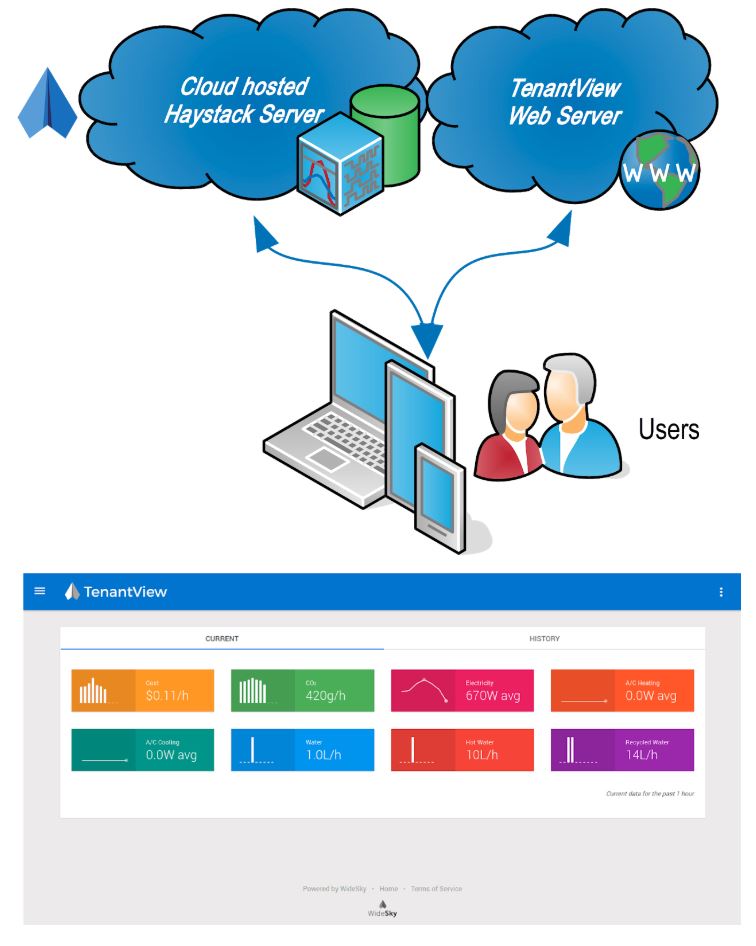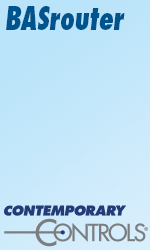 Our Results

While having success in both commercial and residential applications, the 'built on haystack' architecture allows VRT to constantly offer TenantView as a value-add for projects that already have Haystack as part of the solution. One of our notable applications is the Barangaroo South project, which is a $6B redevelopment by LendLease and Sydney's largest urban renewal project since the 2000 Olympics. Our WideSky solution provided metering and monitoring systems for utility services in Barangaroo's first residential buildings, and TenantView helped them gain Green Star points from GBCA for the construction project. LendLease eventually reached a six Green Star rating for both buildings.

Since 2016, we have employed the same techniques to deliver TenantView in other market segments, e.g., for a complete commercial building, the Floth Head Office in Brisbane (viewable live through the VRT Living Lab online demo site), and for a large commercial tensix6 Green Star ratings.
The world never stands still. The first version of TenantView was delivered prior to the introduction of GDPR and related regulations. We are now in the process of upgrading to support these as part of a planned deployment covering thousands of new apartments in multiple buildings across Australia. Haystack will help.


---


[Click Banner To Learn More]
[Home Page] [The Automator] [About] [Subscribe ] [Contact Us]