---

EMAIL INTERVIEW – Ken Sinclair, Duncan Wilcock
Duncan Wilcock, MBA, B.Eng., PUMA Team Leader, Prism Engineering Ltd.

Duncan is the key contact at Prism for PUMA – Prism's Utility Monitoring & Analysis software and services. Operating at the intersection of automation and expertise, PUMA is web-based software and services that help organizations get a grip on their energy costs by better monitoring and analyzing their utility use. Since Duncan started at Prism he has lead the software development of submetering integration, live smart meters, and integration with Energy Star Portfolio Manager.

---
Energy Management Software

At a certain point all of your bills don't fit on a kitchen table, and by capturing your various utilities in one place, you can quickly make comparisons of how similar sites performed in different years (or months) and questions quickly arise. Those questions are the gold that leads to ongoing energy savings.


Sinclair: What value does Energy Management Software provide to users?

Wilcock: PUMA is highly effective, easy to use, energy management software that is well supported by people who know buildings.

Through service, we help you make sense of energy data. Weather adjustments are reviewed by certified engineering staff - so they have an added level of trustworthiness. For many clients that value is to have us input the data from all their energy sources – steam heat, water, electricity, gas, and more. As much as it surprises us that in the 21st century, we need to capture data by hand – the reality is data comes in many forms. We take on that complexity and provide simple energy, GHG, and costs information at your fingertips.

Weather changes a lot from year to year, and it dominates most building energy use. PUMA adjusts raw energy data for you month-to-month when and where the action is needed. If your energy use is not just influenced by weather but by other factors, we can use your other variables too.
PUMA helps you prove the value of your successes on previous projects with accurately calculated savings. This easily builds the business case for future projects and continues to demonstrate the value of your success into the future.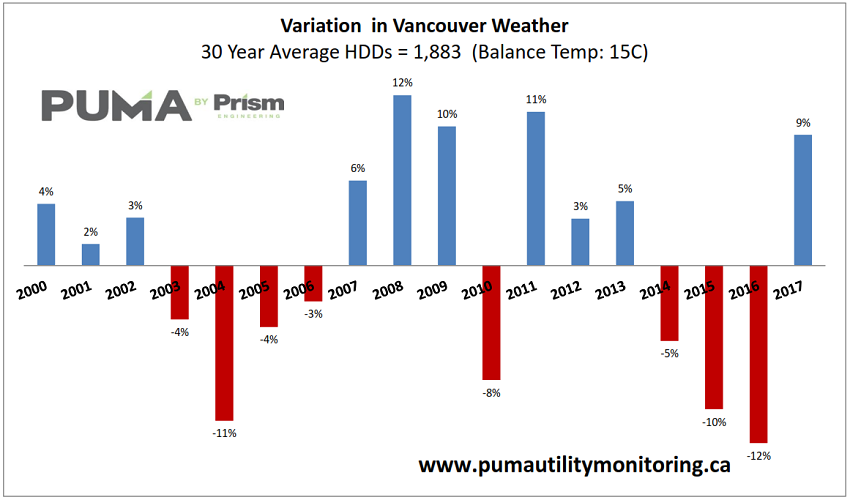 Figure 1: Variation in weather impact on heating year-to-year

Sinclair: What are the benefits of multi-building owners?

Wilcock: The more buildings you have, the more value you will find with PUMA. At a certain point all of your bills don't fit on a kitchen table, and by capturing your various utilities in one place, you can quickly make comparisons of how similar sites performed in different years (or months) and questions quickly arise. Those questions are the gold that leads to ongoing energy savings.
Many of our customer's favourite feature is our monthly exception report that identifies across hundreds of accounts which most deserve your attention this month so that you know you are spending your limited time where it is most effective.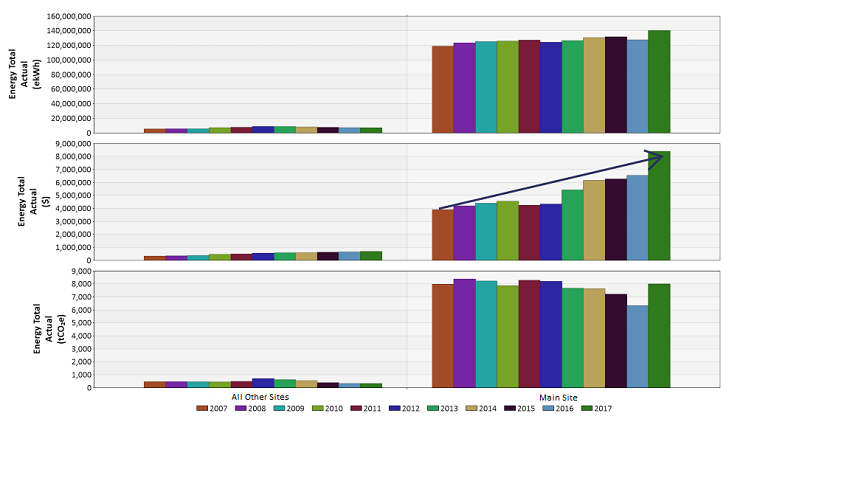 Figure 2: Illustrating the rising cost of energy since 2007

Sinclair: How are you different from other competitors?

Wilcock: PUMA is built by Engineers knowledgeable about buildings and used by energy professionals to carry out various levels of energy analysis. It has been in use with our customers for nearly 25 years and undergoes continuous improvement. Modernized for the web more than five years ago, the software is supported by Prism Engineering – BC's leading energy efficiency engineers that have pioneered energy management in BC.

We focus on service, so we help you make your energy data make sense. Rather than simply provide you with software and let you use it how you like, we know what energy and utility data should look like and will help you get the most out of it.

Another advantage is our certified staff that verifies energy models, so you can have confidence in the savings figures your software returns to you.

Sinclair: I heard that you created some innovative portfolio-wide CUSUM graphs…tell me about that.

Wilcock: We are big fans of Cumulative Savings graphs (CUSUM). CUSUM is so great because it allows you to quickly visualize changes in performance, after all the magic of weather adjusting is done. This allows the end user to focus on the bottom line of when problems may have happened and by how much things are either improving or going wrong.

We pioneered a technique for plotting electricity, gas, and other fuels together on the same chart, so that the scale of the savings from elec, gas, and other energies are immediately visible. If fuel switching occurs, it is immediately visible. We even do this with Costs, so that utility cost savings are visualized in their appropriate scale. Here is an example of one customer saving over $1million in energy costs in five years:

Figure 3: Cumulative Savings (CUSUM) with electricity, gas, and total energy on one chart.
Energy on top, Cost shown on the lower chart.

Furthermore, we allow users to select whether a positive slope (savings) or a negative slope (difference) is used to show savings.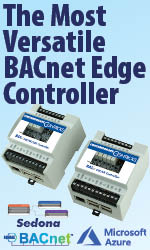 Sinclair: How do you integrate with ENERGY STAR Portfolio Manager (ESPM) and what is the value proposition for ESPM users?

Wilcock: We were one of the first organizations in Canada to build integration with ESPM. We capture data from any source (Steam, water, electricity, gas, and more) and push it to ESPM, so you don't have to keep two datasets up to date.

We can also pull data from ESPM if you already have it there, and add costs, demand, power factor, and other details in PUMA for a complete dataset.

ESPM doesn't have the same service component that can help you surface and visualize key information when you are facing a deadline. ESPM is a good repository of data, and we are excited about ESPM - but when you need deeper analysis such as CUSUM and ad-hoc graphical reporting, and finding the meaning in your data, that's where we really shine.

We have also built in a means to store the ESPM values as they change over time.

Sinclair: What are your current development projects for the software?

Wilcock: We have been continuing to improve the software over the years, and roll out those improvements to all our customers without a complex fee structure. Our future development plans are focussed in three main directions:

Live Data
Monthly utility data can do a lot for organizations, but of course, the future is in interval data. We are continuing to build out our submetering offerings – we're already tracking hundreds of submeters, including live connections to BC Hydro Smart meters. So we are exploring what other sources of live data we can connect to.

Reporting Enhancements
We are also adding to our reporting capabilities based on the feedback of the over 50 organizations and over 15,000 accounts for which we capture data. This will include better ways of visualizing live data and continuing to improve our monthly reporting.

Further Integration with ESPM
As more utilities connect directly to ESPM for consumption data, this represents a growing opportunity. We plan to continue to stay ahead of the curve with our ESPM integration for both push and pull of data.


---


[Click Banner To Learn More]
[Home Page] [The Automator] [About] [Subscribe ] [Contact Us]