---
Across My Desk

snippets, blog bits, tweets, linkedIn posts, and url links that are about to fall off my desktop




Ken Sinclair

Founder, Owner, Publisher AutomatedBuildings.com
Every month there is a blizzard of information contained in the emails and newsletters that cross my desk on their way to AutomatedBuildings.com. Some of this information is not in the form of any type of content we can publish but I feel I should share with you these snippets, blog bits, Tweets, LinkedIn posts, and URL links that are about to fall off my desktop.
On a daily basis I tweet as @Ken_Sinclair https://twitter.com/Ken_Sinclair

I tweet links I think will be of interest and part of our rapid industry evolution.

Also, http://automatedbuildings.com/ maintains this LinkedIn online blog for the magazine, a great place to interact.
I also write a column twice a month for Contractor Mag http://www.contractormag.com/author/Ken-Sinclair
And a column once a month for facilitiesnet Home of Building Operating Management & Facility Maintenance Decisions Magazines
https://www.facilitiesnet.com/buildingautomation/contributed/MetaMorphing-Mashup--41182

But I still have stuff falling off my desk I feel I should share.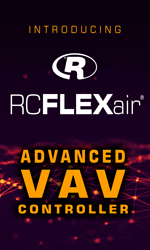 My Top Tweets, posts, podcasts, and video interviews

Ken Sinclair, founder of Automated Buildings, talks to Lawrence Ampofo about the potential for buildings to become more digitally mindful to improve the lives of people who are more connected and work from multiple locations.
https://soundcloud.com/digital-mindfulness/103-digitally-mindful-buildings-with-ken-sinclair/s-1a9uv
Episode 267: ControlTalk NOW — Smart Buildings Videocast and PodCast for week ending May 20, 2018 keeps the ControlTrends Community's finger on the industry's pulse as Ken Sinclair, owner and editor of Automated Buildings, and Therese Sullivan, editor of Building Context, bring us up-to-date with "Humanistic Digital Inclusion," and the possibility that the flood of IoT technology may have reached its first high water mark. Siemens acquires J2 Innovation; Realcomm|IBcon 2018 sells out exhibit floor; and Scott Hamilton, VP of Sales is excited about Distech Controls.
Building an awesome UX UX is User Experience and refers to a person's emotions and attitudes about using a service.
#goodread about IoT #UX. I live the term "Humanistic Digital Inclusion". Don't miss the pic in the article from @audreyt #IoTWoman Digital Minister of Taiwans' wisdom on need to reword IoT jargons
Other Industry Stuff
Improving employee well-being, happiness and performance employee experience Tieto Empathic Building is a human-centric digital service that focuses on improving employee well-being, happiness and increasing individual performance by solving end-user problems. By automating time-consuming and non-productive tasks of communication and administration, it enables and encourages your employees to straight-forward human interaction, collaboration and co-innovation.
People at the centre It's about people, not buildings or technology Building design is not (only) about bits and bytes, but flesh and bones – we need to take a step back and remember that humans are at the centre of everything we design. Buildings of the future are about designs that unlock human potential. High tech is only high value if that same technology enhances human experience.

Artificial Intelligence: Are we there yet? Taneli Tikka Head of Innovation Incubation, Data Driven Businesses, Tieto Current Machine Learning and AI systems are becoming impressive and useful. Lately, as the Head of Industrial Internet for Tieto, I have seen several promising examples of systems that automatically decipher and predict faults in complex industrial systems and machinery. These systems understand language, simulate conditions, strategize and even forecast the future. This is the frontline of how industries are digitalizing and transforming. Companies that don't embrace this new source of created value are at a serious risk of falling behind. The impacts of this technology to efficiency, customer experience and higher generated value are significant. Luckily, it is getting easier to reap these benefits too. Thresholds and requirements for investing are rapidly decreasing, and the technology in this space is also maturing.
The IoT Show by Sudha Jamthe Streamed live on Apr 9, 2018 Join us to listen to 25 smart #IoT Women cover a variety of topics in this livestream. This is hosted by Sudha Jamthe (@sujamthe) and Roxy Stimpson (@roxystimpson). You can chat and ask questions or tweet us using hashtag #IoTWomen.
We plan to cover a new topic every hour with IoT experts -
At the Nordic Smart Building Conference Helsinki I am the moderator of a panel discussion, "Empathic, Healing & Anticipatory Buildings" and I am trying to get my mind around what this might mean. I have been reviewing and reading much of the material that has been published on the topic.

---


[Click Banner To Learn More]
[Home Page] [The Automator] [About] [Subscribe ] [Contact Us]