---
Creating Future-Ready Smart Building Environments



And why an enterprise-wide platform for facilities O & M could be the automation you need




Prabhu Ramachandran
Founder and CEO
Facilio Inc.


We live in an era where almost everything we own has 'smart' prefixed to it - be it a wrist-watch, television or cellphone. By the first quarter of 2019, it was estimated that 127 new devices were being connected to the internet every second, worldwide. Sure, the enhanced capabilities of the latest generation of gadgets are impressive, but have we really harnessed them to live a smarter life? Think of the internet as a virtual public 'space,' through which technology is empowering everything from shopping to meeting new people to studying for a term paper. Well, isn't it obvious that our homes and offices – the spaces we interact with most in the 'real world' – would be clear candidates for a digital transformation too? In fact, the digitization of the physical environment may even be the single most empowering upgrade to the world as we have come to know it. We are entering an era in which we are likely to witness a seismic shift in how built spaces are managed.

A commercial building today is fully computerized and automated, from climate control to fire safety equipment to lighting. Nevertheless, though this increased automation enhances capacities, the systems are yet to be deployed in synergy to generate tangible efficiencies across the building or a large portfolio. The huge investments that replacing current built assets would involve has so far seemed an insurmountable limitation. Wholesale replacement is not a viable option for developed economies like the US, which cannot suddenly make its current infrastructure redundant.

The need of the hour is solutions that leverage existing infrastructure, instead of replacing it entirely. An option being introduced to the market by Facilio is a groundbreaking solution that can achieve such outcomes. We deliver an enterprise-grade data-driven platform for managing facilities operations and maintenance ticking off many more than the usual suspects from the CRE and FM wish-list: harnessing the power of next-gen tech like AI, IoT & ML to deliver real-time data; actionable insights empowering decision-making of CRE's & FM's; portfolio-wide transparency and ability to scale efficiencies across that portfolio; ability to integrate with existing BMS versus extensive overhaul; and unified management of assets, people & sustainability.

Automation and its perils
As more and more automated facilities are added to the 'smart' list, the complexities involved in building management increase exponentially. In a convoluted network of interdependent technologies, inefficiencies can quickly accumulate. Recent studies indicate just how prone to incurring additional energy and maintenance costs an incompetently managed building can be. Many buildings end up attracting 30% more in energy costs and a 15% excess in maintenance expenses, because of inadequate management. This alarming and avoidable increase in expenses rises manifold for larger portfolios. Costs incurred by commercial real estate businesses could well be over three times the ideal expenses, in some extreme instances. Our Enterprise-wide Platform for Facilities Operations and Maintenance is deployable across an entire building portfolio, essentially integrating the FM and BAS layers of operation, to generate real-time control and optimal efficiencies.

Seeking a digitally empowered synergy
Facilities management needs to take a truly macro view of operational efficiency. Operational aspects - such as maintenance, data analytics, and tracking - can drastically reduce losses, if proficiently managed. Addressing these core concerns can dramatically improve the return on investment that building owners and facility managers can reasonably expect. With over 72% of CRE assets heavily mismanaged, software enabled state-of-the-art building management solutions, such as Facilio, present an alternative with significantly greater control over operating costs.

Facilio's hardware agnostic IoT edge and the cloud platform can effectively integrate data and process control, across multi-vendor and isolated system models, which are currently typical. The solution provides enterprise-wide performance visibility, enabling a unified approach to facilities management, which translates into optimized efficiencies and ROI for CREs, FMS and CAFM operatives, as well as a delightful occupant experience.

Three dots and a dash - The morse code for victory
Buildings should ideally be both people-efficient - in terms of occupant comfort - and cost-efficient - in terms of lower OPEX and higher ROIs for its CREs. Our solution combines IoT based data collation and AI enabled real-time analysis, to provide facilities management teams with specific actionable insights. It evolves operations from a siloed model with isolated hardware, to a unified and software led approach.

Our Connect-Optimize-Control based approach streamlines fault detection and diagnostics frameworks by utilizing an appropriate combination of pre-configured resolutions and Machine Learning models. The solution's continuous commissioning and full-blown CAFM capabilities represent the next generation in optimizing FM efficiencies. Facilio's enterprise-wide software platform optimizes energy management & sustainability, asset management and workforce management, all conveniently accessible via a unified dashboard.

1) Using real-time analytics to your advantage
Smart work environments/buildings entail some crucial elements for increasing productivity: analytics, data, and insights. These elements enable a more sustainable approach that leverages data in curbing wastage and decreasing the carbon footprint. Two resources that require specific attention in particular, because of their high impact on the overall efficiency of a 'smart' building, are water and energy.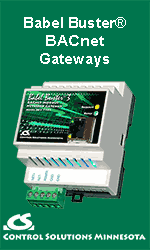 2) Training your personnel to juggle distributed facilities effortlesslyEffective monitoring and intelligent insights can transform the efficacy of workforces. IoT and Machine Learning can be used to contextualize management in real time. A confusing morass of unverified solutions can be replaced by insight-driven, profitable, predictable and standardized solutions, considerably reducing asset downtime and improving ROI.
3) The transition of assets into 'smart' entities
Each individual building asset has an influence on overall performance. For instance, even the tiniest inefficiency in automation such as HVAC, power control and elevators play can add significantly to cost and energy utilization, as well as undermining occupant experience. With the advent of new technologies, such details can be monitored in real-time and optimized according to specific needs. Tracking consumption and asset performance also greatly improve the lifecycle metrics of the asset.

Machine learning and the internet-of-things is the gateway to long-term sustainability
Many buildings are on the path to incorporating smart technologies, but this is just the beginning. Analytics, asset performance tracking, and real-time energy management systems are tools whose utilization can be further refined. For instance, many existing systems are not adequately equipped to support mobile access, real-time analysis and portfolio-wide intervention. In contrast, Facilio is an Enterprise Platform for Portfolio-wide Facilities O&M, which leverages an IoT and AI-driven software to provide a comprehensive solution to manage building operations, maintenance, sustainability, and the tenant experience.

Integration of IoT, AI and Machine Learning technologies can positively impact the entire spectrum of FM operational elements - including BMS, fire safety, lift management systems, security systems and dozens of other myriad functions. The future belongs to the evolution from multi-vendor and dispersed building infrastructure, to synergistic and unified operations that leverage the enabling influence of unified software driven platforms.

---
About the Author

Prabhu Ramachandran is the founder and CEO of Facilio Inc, an enterprise-wide platform for facilities O & M (Operations & Maintenance) across real-estate portfolios, headquartered in Atlanta (US) and with operations in the USA, the Middle East and India.

Prabhu's career spans over 18 years of product, business and customer experience focused on enterprise-scale software for IoT-based connected services, sustainable building solutions, and telecom network management.

For more information, please visit: https://facilio.com/


---


[Click Banner To Learn More]
[Home Page] [The Automator] [About] [Subscribe ] [Contact Us]