---
Across My Desk

snippets, blog bits, tweets, linkedIn posts, and url links that are about to fall off my desktop

Ken Sinclair

Founder, Owner, Publisher AutomatedBuildings.com
Every month there is a blizzard of information contained in the emails and newsletters that cross my desk on their way to AutomatedBuildings.com. Some of this information is not in the form of any type of content we can publish but I feel I should share with you these snippets, blog bits, Tweets, LinkedIn posts, and URL links that are about to fall off my desktop.
On a daily basis I tweet as @Ken_Sinclair https://twitter.com/Ken_Sinclair

I have a few moments to share ;-) https://twitter.com/Ken_Sinclair/moments
I tweet links I think will be of interest and part of our rapid industry evolution.

Also, http://automatedbuildings.com/ maintains this LinkedIn online blog for the magazine, a great place to interact.
I also write a column twice a month for Contractor Mag http://www.contractormag.com/author/Ken-Sinclair
And a column once a month for facilitiesnet Home of Building Operating Management & Facility Maintenance Decisions Magazines

But I still have stuff falling off my desk I feel I should share.
My Top Tweets, posts, podcasts, and video interviews
https://twitter.com/Ken_Sinclair
https://www.linkedin.com/in/ken-sinclair-8246965/detail/recent-activity/posts/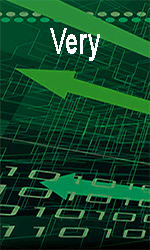 Desk Droppings
CONTROLS-CON 2019 HIT A NEW ATTENDANCE RECORD!
We are excited to announce that Controls-Con 2019 ended up surpassing our previous attendance record by more than 25%, attracting 604 attendees from all across the United States and Canada! Attendees arrived at the MotorCity Casino Hotel in time for the event kickoff on May 2nd, with the two biggest occasions of the day being the general session with an industry-leading keynote lineup, followed by the 2019 Controls-Con Awards Ceremony that evening.
BrainBox AI of Montreal: AI for HVAC systems in buildings
The company's technology combines deep learning, cloud-based computing and algorithms to support a 24/7 self-operating building controls that can enable significant energy savings.

How you can use IoT to power Industry 4.0 innovation Peter Cooper Senior Product Marketing Manager, Microsoft IoT IoT is ushering in an exciting—and sometimes exasperating—time of innovation. Adoption isn't easy, so it's important to hold a vision of the promise of Industry 4.0 in mind as you get ready for this next wave of business. IoT can serve as an onramp to continual transformation, providing companies with the ability to capitalize more fully on automation, AI, and machine learning. As companies harness the power of IoT, cloud services, robotics, and other emerging technologies, they'll discover new ways of working, creating, and living. They'll test and learn more swiftly, and scale results in the most promising areas. And this innovation will find form in smart buildings, more efficient factories, connected cities, fully autonomous vehicles, a healthier environment, and better lives.This post is the fourth in a four-part series designed to help companies maximize their ROI on IoT.
ACEINNA Launches Current Sensor Whitepaper What do developers need to know about Current Sensing Technology – All about AMR Based Current Sensing For Server Farm and Telecom Power Supplies, IoT applications, Appliances, Inverters and Motor Control, Industrial Robots and Manufacturing Systems, Automotive EV Charging Stations and many other tech applications
Opto 22 Releases groov EPIC White Paper New white paper shows how an edge programmable industrial controller can simplify, reduce costs, and increase security for IIoT and other data-intensive applications Temecula, CA - May 7, 2019 – Opto 22 announces the release of a new white paper, "Meet the Future: Edge Programmable Industrial Controllers," which discusses how controls engineers can meet today's demands for obtaining, using and sharing data
Transparent Solar Panels Will Turn Windows Into Green Energy Collectors:A team of researchers from Michigan State University managed to develop a fully transparent solar panels – a breakthrough that could lead to countless applications in architecture, as well as other fields such as mobile electronics or the automotive industry. Previous attempts to create such a device have been made, but results were never satisfying enough, with low efficiency and poor material quality.
Four Smart Buildings Startups To Look Out For Here are four that operate in the smart buildings space which are well worth looking for
Listening to Our Buildings: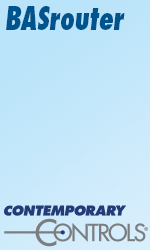 An Interview With BEADSH: BEAD is an AI-based system that analyzes, optimizes and operates your building's energy management, marketing strategies and operations by measuring real-time occupancy data. BEAD sensors conduct a full analysis of human behavior and occupancy trends in a building — both commercial and private — where a lot of personnel are needed, which results in higher operational costs and more time spent. Next, with the use of BEAD software, occupancy cycles, movements, and density change information can be collected. This information, in turn, helps with developing marketing strategies, optimizing operations and increasing energy efficiency without breaching user comfort.
Voice control won't always need connectivity By Stacey Higginbotham Voice control is the next big interaction model for computers. While it's not appropriate for every task, it's excellent for controlling simple devices without the use of keyboards and screens. And since we're putting computing into everything from socks to dishwashers, voice control is poised to become the equivalent of the mouse for computing everywhere. But currently, adding voice means adding an internet connection. Which means extra expense, privacy worries, and usability headaches for consumers who don't want to install an app for everything in their home. But there is hope. Synaptics believes that in the next year or two companies will release products featuring its new voice chip, which offers natural language processing without the need for cloud-based transcription.
Battle for the thermostat: Gender and the effect of temperature on cognitive performance This paper studies differences in the effect of temperature on cognitive performance by gender in a large controlled lab experiment (N = 543). We study performance in math, verbal and cognitive reflection tasks and find that the effects of temperature vary significantly across men and women. At higher temperatures, women perform better on a math and verbal task while the reverse effect is observed for men. The increase in female performance in response to higher temperature is significantly larger and more precisely estimated than the corresponding decrease in male performance. In contrast to math and verbal tasks, temperature has no impact on a measure of cognitive reflection for either gender. Our findings suggest that gender mixed workplaces may be able to increase productivity by setting the thermostat higher than current standards.
---

[Click Banner To Learn More]
[Home Page] [The Automator] [About] [Subscribe ] [Contact Us]