---
ABB's Cylon Acquisition

Accelerates drive to "holistic digital offering" for building automation


Melissa London Zingle Electrification Media Relations Manager, U.S.
https://new.abb.com/us

The North American building automation market is estimated to reach $40 billion by 2022, with that total split roughly 70/30 between commercial and residential buildings. Those segments are growing at a CAGR of 9.7% and 8.7% respectively, so it's not surprising that suppliers are focused on building out their offering.

ABB, a leader in smart building technology, has continued a commitment to writing the future of safe, smart, and sustainable electrification in smart buildings. With the acquisition of Cylon Controls in March of 2020, ABB Cylon is now a powerhouse in the smart building vertical.

"Cylon is an industry leader in the development and delivery of smart energy management, and heating, ventilation, and air conditioning (HVAC) control systems, that fits perfectly in the overall ABB buildings solutions offering. ABB will be able to offer our customers in the US a full solution in building energy control and management, " explains Michael Lotfy, Senior Vice President of ABB Building Solutions in the US. "The acquisition reinforces ABB's position in the smart building sector."

The acquisition of an established global organization with a proven business model, market share and existing portfolio was important to ABB.

Cylon brings a new range of products to ABB that includes HVAC controls and building energy management systems and will open opportunities to serve the global market in the smart building ecosystem. In unison, the acquired Cylon system integrator base in North America will offer ABB the opportunity to synergize with the recent acquisition of GE Industrial Solutions, combining HVAC and energy distribution and control products and solutions.

With the addition of Cylon Controls, ABB's system integrators, partners and end-users will gain a comprehensive, world-class building automation portfolio that includes an expanded sales force, global coverage, and an extended product offering.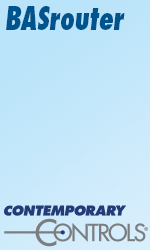 Through the acquisition ABB also acquired the Cylon Controls Multisite Retail business allowing digitalization across a wide stretch of Smart Building portfolios. Through the Multisite Retail Energy Management Solution, retailers can reduce energy consumption by as much as 30% or more, optimize store operations, and provide detailed reporting for all aspects of store operations.

ABB is quickly integrating Cylon Controls with its existing smart building portfolio. The company expects Cylon's ASPECT® Energy Management System to be folded into the ABB AbilityTM Electrical Distribution Control System by the end of 2020.
"Portland Mechanical, a division of JH Kelly, is excited about the acquisition" reports Jason Johnson, HVAC Service Manager. "We are focused on the future and we see the potential ABB brings to our existing Cylon relationship. The ABB brand is very well recognized by the engineers in our area, which should help open some doors for HVAC controls".

With the acquisition of Cylon Controls, ABB now more than ever, leverages smart building solutions to enable real-time data, operational analytics, and integrated applications for a more sustainable, efficient and intelligent management of buildings. Through intelligent air-conditioning, heating and, emergency lighting, ABB Cylon makes greater energy efficiency and increased security easier than ever.


---


[Click Banner To Learn More]
[Home Page] [The Automator] [About] [Subscribe ] [Contact Us]