---
Believe it or not, the average person spends around 90% of their life indoors; and these days that percentage may be even higher. With staying at home and social distancing being mandatory (or at least desirable) in many parts of the world, my hope is that you all remain safe and healthy.

The news and social media tell us how selfless, brave people are caring for those afflicted and providing critical services, but is there anything that can be done to protect people within the built environment (BE) against COVID-19 and help slow down its rapid spread?

It is evident that much will change from a social and work perspective, therefore learning from and adapting to these changes will be paramount for businesses and individuals in order to survive and even flourish in the new 'normal'.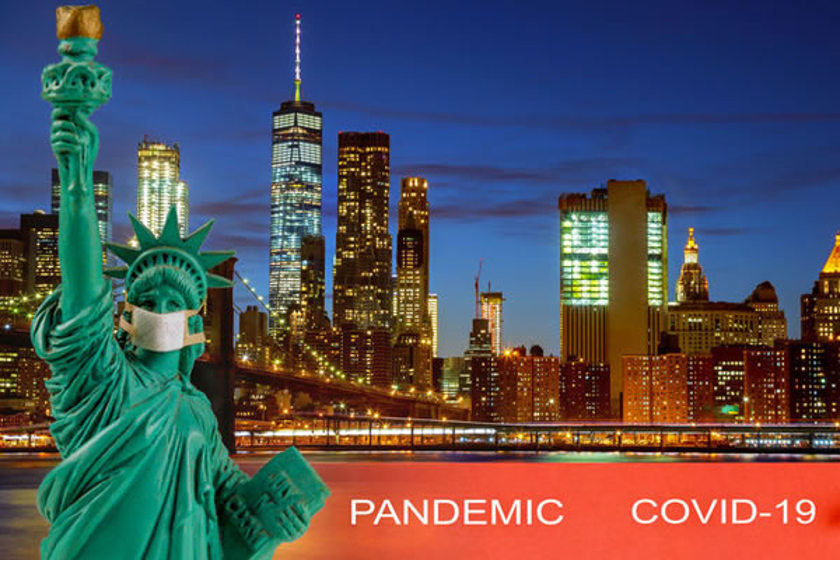 We all have our role to play in slowing down the spread of the virus.

The role of heating, ventilation and air-conditioning (HVAC) systems

What struck me when reading a recent article by the American Society for Microbiology (ASM) was that something could be done to halt the spread of the virus through BE-mediated pathways, namely HVAC systems and their human machine interfaces (HMIs).

So, what can we do specifically to identify and mitigate the infectious disease transmission through these environmentally-common pathogen exchange pathways and mechanisms in HVAC? As the main challenge with COVID-19 is the air and surface transmission of the SARS-CoV-2 virus through the aforementioned pathways and related mechanisms, this article will focus on the HVAC air systems and associated user interfaces.

Air handling units (AHUs) and their fomites

What this virus is teaching us thus far, is that it certainly has its adverse environments, which are directly influenced by human behavioural, spatial dynamic and building operational factors. These factors are all transmitted through air or fomites (objects or materials likely to carry infectious disease) and can be manipulated by controlling the abiotic (non-living) parts of the eco-system - mainly the indoor climate elements such as solar, temperature, humidity, etc. Since the air and surface transmission of the SARS-CoV-2 virus is directly related to AHUs and their fomites in the form of HMIs, we can directly mitigate its spread through innovative design in terms of material selection and hardware topology, and through control strategies.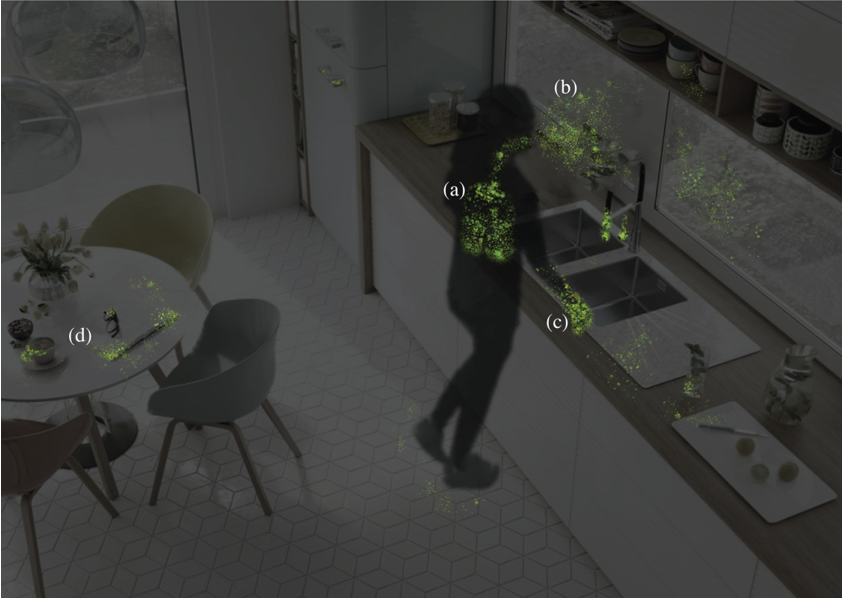 Conceptualisation of SARS-CoV-2 deposition.

Conceptualisation of SARS-CoV-2 deposition. Once an individual (a) has been infected with SARS-CoV-2, viral particles accumulate in the lungs and upper respiratory tract. Droplets and aerosolised viral particles (b) are expelled from the body through daily activities, such as coughing, sneezing, and talking, and non-routine events such as vomiting, and can spread to nearby surroundings and individuals. Viral particles, excreted from the mouth and nose, are often found on the hands (c) and can be spread to commonly-touched items such as computers, glasses, taps (faucets) and countertops (d). There are currently no confirmed cases of fomite-to-human transmission, but viral particles have been found on abiotic BE surfaces. (Image source: published by mSystems on behalf of the American Society for Microbiology (ASM), Leslie Dietz, Patrick F. Horve, David A. Coil, Mark Fretz, Jonathan A. Eisen, Kevin Van Den Wymelenberg <https://msystems.asm.org/content/5/2/e00245-20>).

When implementing these mitigation strategies, we should be mindful of occupant density and activity level, based on the building type and facility program/schedule. By doing so, we are able to adapt our current approach and retool to combat this virus in both new construction and retrofit market applications. This means that building design aspects should change significantly according to the new building operational parameters.

innovative design

The spatial connectivity diagram below displays circles, lines and rectangles in a classic network representation to reveal the shortest paths between all pairs of spaces in the building. The arrows represent possible directions of microbial spread as determined by the layout of the BE and the circles represent the current knowledge of microbial spread. Darker colours represent higher microbial abundance, and lighter colours represent lower microbial abundance. This approach to building functional design will be more relevant in the future, requiring all building trades to adapt accordingly.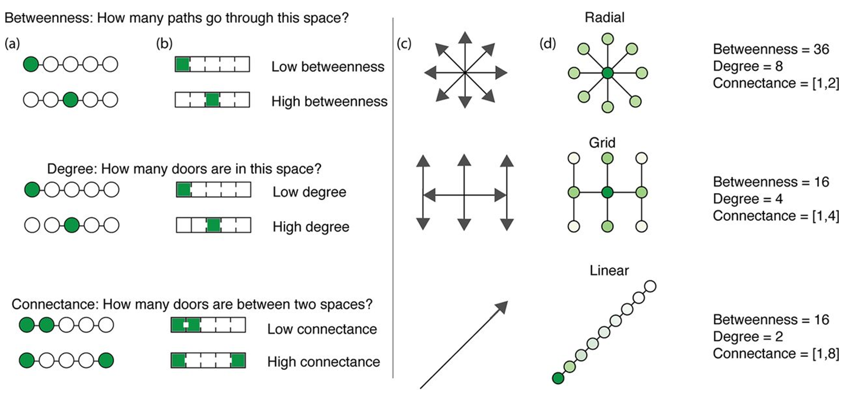 Spatial connectivity, highlighting betweenness and connectance of common room and door configurations. (Published by mSystems on behalf of the American Society for Microbiology (ASM), Leslie Dietz, Patrick F. Horve, David A. Coil, Mark Fretz, Jonathan A. Eisen, Kevin Van Den Wymelenberg <https://msystems.asm.org/content/5/2/e00245-20>).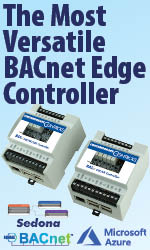 Also, hindering transmission through fomites by limiting the amount of switch-touching required would be a desirable thing. By using KNX and sensors for automating building functions such as HVAC, lighting and shading, you can reduce the number of switches required. Indeed, adding voice control to the mix further reduces the need to touch.

Mitigation control strategies

This pandemic has shown that indoor air quality is more crucial than ever before. ASHRAE (American Society of Heating, Refrigerating and Air-Conditioning Engineers) has recently released an official statement regarding this pandemic: "Ventilation and filtration provided by heating, ventilating and air-conditioning systems can reduce airborne concentration of SARS-CoV-2 and thus the risk of transmission through the air. …"

To continue reading click here <http://knxtoday.com/2020/05/15772/view-from-america-mitigating-coronavirus-transmission-via-hvac.html>

---
About the Author
Philip R. Juneau is the Chief Commercial Officer for Automated Technology Company (ATC), and Vice President of the KNX USA National Group. ATC's mission is to transform today's buildings into tomorrow's net-zero infrastructure by ensuring the highest levels of safety, comfort and efficiency for the overall well-being of the occupants and the overall environment.
---

[Click Banner To Learn More]
[Home Page] [The Automator] [About] [Subscribe ] [Contact Us]