---
Digital is the New Normal





A blended workplace is now the new normal for many companies.





Manny Mandrusiak CD.
Vocational Rehabilitation Consultant
Vancouver Island Works Project


Everyone has been rocked by the pandemic that struck the world in March of 2020. Shops closed, and economic channels went in every direction imaginable. One thing that did evolve out of the pandemic was the almost instant embracing of online technology.
Companies and corporations of all sizes needed to continue to produce products and continue to serve their clients with essential services. Software platforms like Zoom, Skype, and Ring Central became the main communication tools for collaboration and client contact.

We know that there was a curve to adapt to as to which platform worked best for which company and how many service providers could use these tools. Providing services like insurance, physiotherapy, and doctor appointments all had to make a shift to digital.
That shift to digital changed the way that consumers looked at the buying process. Consumers who were in self-quarantine adapted to the digital way of purchasing products. Delivery services for food and other essential, everyday items exploded. Web stores and online purchasing became a considerable industry, and it changed the way that consumers shop. Platforms like Amazon and Wayfair easily became staples for everyday shopping, mainly due to free return shipping if an item does not fit or is the wrong colour. Consumers could now shop for everything that they needed and have it delivered right to their home without worrying about potentially contracting COVID – 19.
As a society, we have always had online shopping, but it never became more mainstream than it has over the past three months. Due to this consumer shopping shift, many companies had to re-evaluate their marketing strategies. No longer were ads promoting products producing leads. Digital content was being consumed as more and more consumers spend more and more time online. This takes me back to one of the sales principles that I have always kept with me "People love to buy, but they hate being sold to." With consumers spending more and more time online, traditional digital ads and SEO strategies were no longer working. A new method had to be found quickly to continue to generate leads and continue to bring in sales.
The answer lies in videos. As people spend more and more time online, they are watching more and more videos on client sites and YouTube. According to Statista, there was roughly a 40% increase in YouTube traffic in the US during the COVID crisis. For companies engaging in digital media during COVID they have transformed their strategies into one of being a trusted resource for consumers. This has been achieved by making how-to videos linking to newsletter subscription pages, or product information pages.

The theory behind this strategy is brilliant! By creating more social interaction with consumers companies are humanizing themselves by giving the people what they want- information. With time on everyone's hands due to layoffs, or work from home protocols, there is more time for working on jobs around the house. Things like home renovations, gardening, upgrading home security systems, are things that people are working on during the crisis. Line ups at stores like Lowes, Canadian Tire, and Home Depot are crazy long as people are looking for things to fill their day.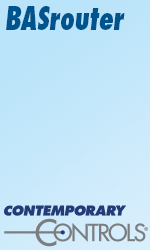 Videos from companies that establish themselves as trusted resources are gaining more followers, particularly in the DIY (Do It Yourself) area. Consumers will access videos that will teach them how to build the deck that they want or install a home security system. They will order the parts and pieces online from these trusted companies, and then assemble everything themselves.

From everything that we have heard in the news, this type of consumer purchasing trend will continue for the unforeseeable future. What it tells businesses is that they can no longer rely on the walk-in customer to increase their sales. They are going to have to pivot the way that they do business by embracing new social distancing protocols and the world of digital to provide leads.
It is all about generating highly qualified leads that lead to video calls and closed sales. After all, it is all about the rule of "supply and demand." How are your customer's demanding information and a way to purchase products, and how are companies embracing digital going to satisfy that supply.


---


[Click Banner To Learn More]
[Home Page] [The Automator] [About] [Subscribe ] [Contact Us]