John Petze, VP Product Development
Andover Controls Corporation

Ethernet is the information connectivity utility, and this makes Ethernet running TCP/IP the protocol to bet on for open systems going forward.
---
As a pioneer in the use of Ethernet as a system level network for building automation, Andover Controls Corporation, manufacturer of the Continuum(TM) Building Automation System, provides their view of Ethernet's benefits.
It is clear that Ethernet has emerged as the standard system level network. Why? First of all, it has universal acceptance - it is here to stay. In fact, its use continues to grow every year. Secondly, it has become low cost and the cost continues to drop. Thirdly, it has high performance and the performance continues to improve every year. So you have the ideal situation where the cost is dropping while the performance is improving. This has made Ethernet the dominant network standard.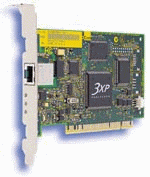 In effect, Ethernet has become the new "utility." Every office is going to have a phone jack, electrical power connections, and it's going to have Ethernet. Ethernet is the information connectivity utility, and this makes Ethernet running TCP/IP the protocol to bet on for open systems going forward.
A recent study said that 94% of all intelligent nodes installed in the world in the last few years were on Ethernet. That leaves 6% for every other network protocol you hear about. This makes Ethernet the network of the future.
Today it is cost-effective to produce controllers and even I/O modules that reside directly on Ethernet. This provides the benefits of Ethernet connectivity without the need for gateways, terminal servers, or other miscellaneous hardware. Ethernet TCP/IP protocol capability is built right into the controller device.
One of the advantages of this capability is that they allow you to take advantage of your existing corporate network for your main system backbone. This can result in significant costs savings and improved access to data and easier network management. This capability doesn't force you to put your system on the corporate backbone, (for example the control system can be isolated on a separate Ethernet network), but rather allows you to tie your building control system to that corporate network if it fits your business and application need.
Lower costs and more powerful processors also mean that we are putting smaller and smaller devices directly on the Ethernet network. It doesn't have to be large or expensive to be on Ethernet. This is eliminating the need for three-tier architectures, where only workstations or file servers are on Ethernet, and everything else is on some lower level proprietary network.
Putting the actual building control system up on the Ethernet network brings along with it the benefit of wide area networking. The TCP/IP communications protocol allows facilities managers to easily transfer their building data over a remote network and to send critical building alarms via e-mail and pagers.
Ethernet TCP/IP also offers easy connection to the Internet. For example, using a familiar web browser and Continuum built-in Web Server capabilities, a facility manager can retrieve real time data from anywhere in the system; make changes to temperature setpoints and occupancy schedules; and monitor equipment run times and energy consumption - right from his own desktop PC!
Conclusion
Today's networking technology is making it possible to put control systems directly on the network infrastructure that forms the foundation of business communications, making the data in those systems more available and valuable to the building owner. The trend is to move Ethernet networking down to smaller and smaller devices.
---


[Click Banner To Learn More]
[Home Page] [The Automator] [About] [Subscribe ] [Contact Us]