---
Performance Design for the Built Environment





Performance designers aim to deliver buildings that enhance productivity, attentiveness, and the well-being of users within the space.




Amarpreet Sethi,
Performance Design Leader,
Principal,
DLR Group


Sustainability in the built environment has become the mantra of our century. DLR Group's Energy+Engineering Studio has evolved a strategy to define measurable categories of sustainability as they are experienced by occupants. We aim to provide engineering expertise for the full lifecycle of a building—from system upgrades to energy reduction and energy production projects, to technology installations. Our practice embraces a research-based and results-oriented approach. This includes our performance design team.

Performance designers are tasked with making early decisions about how we can best deliver a sustainable building that optimizes air quality, energy, and water consumption, along with other metrics of building operation. We have one leg in the architecture world and one leg in the engineering world. We're often the first ones a project team to make assumptions about how the user is going to operate their buildings—even before the user knows. We must make those assumptions to evaluate and model the overlap between competing interests. It's our goal to turn these competing interests into benefits.

The performance design role is heavily loaded in the earliest stages of a project. We want to be proactive in applying engineering thinking before the architects first place pen to paper. If we say "This will do better," we strive to bring a quantitative piece, answering the question "How much better?" Performance designers aim to deliver buildings that enhance productivity, attentiveness, and the well-being of users within the space.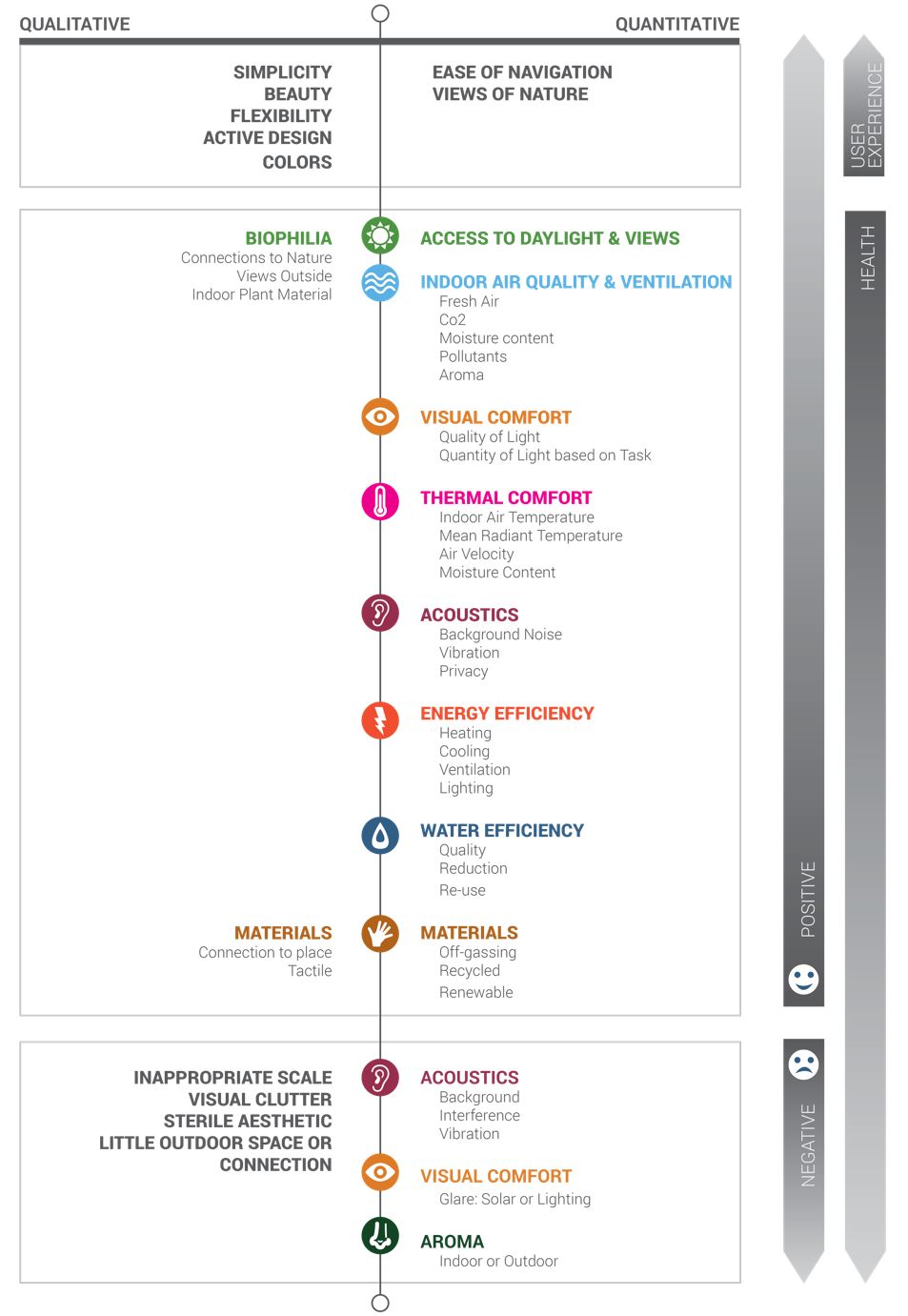 There is never one solution; there are always different options. What is most thrilling about this method is that it takes much of the guesswork out of the design process.

Performance designers have the industry expertise to help clients make value-based decisions. We accomplish this from a design standpoint as well as to close the loop after occupancy. This ensures benefits are truly realized.

Our building optimization team works on both ends of the building design spectrum. The performance design role being heavy loaded during the design stage and the commissioning authority during the occupancy / functional testing phase. Performance designers and commissioning authorities come together during measurement and verification to compare the estimated vs. actual savings, improvements in the internal environmental quality, and if needed to further enhance the building's performance.

Together the advice and decisions from this team can have a huge impact on improving the life of the people inside the ultimate space. Click here to see our video.



---
About the Author - Amarpreet Sethi

Driven by a passion to provide valuable contributions to clients' sustainability goals through Building Optimization services, Amarpreet has been performing energy modeling for over 10 years, including design assistance modeling, modeling for LEED and thermal modeling for natural ventilation. Amarpreet's focus on sustainable design first began while obtaining her Architecture degree in India. She went on to achieve a Master's in Energy and Climate and worked for a mechanical consulting firm prior to joining DLR Group. Amarpreet is a Certified Energy Manager; an ASHRAE-certified Building Energy Modeling Professional, as well as High-Performance Building Design Professional. Amarpreet is an integral part of DLR Group's National Building Optimization Team. Her thorough knowledge of climate-responsive design, daylighting, HVAC systems and energy modeling enable her to assist integrated design teams in delivering true high-performance buildings in all DLR Group market sectors.


---

[Click Banner To Learn More]
[Home Page] [The Automator] [About] [Subscribe ] [Contact Us]