---
Resolve Problems Faster By Commissioning Your Network

Commissioning your network shows you issues you didn't even know were there.

Ryan Hughson,
Manager of Building Solutions
Optigo Networks


Very few people commission their networks, but doing so could save thousands of dollars when troubleshooting building problems. If you don't commission your network, there could be issues festering below the surface that you are completely unaware of. It's like biking down a dirt road full of potholes. At first, it seems fine, but start adding cars, trucks, and more traffic to it. Seemingly small issues like a chatty network and controllers randomly going offline will not only continue to happen; they will get worse as more traffic and controllers are added to the network. Pretty soon that road won't support the traffic, and there will be more problems.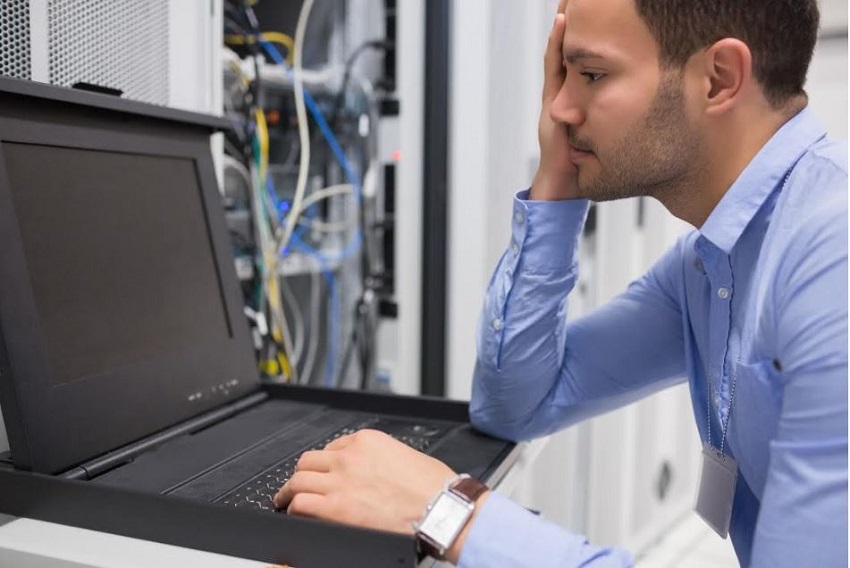 Knowing the state of the network gives a starting point to make an educated diagnosis. It helps you understand if your changes have good or bad effects. Is the network clean and trouble free? Is the traffic OK? Are there any traffic bursts? Is anything constantly asking for information? Is the data pipe overloaded? Is everything online? Are there any duplicate device addresses? Answering these questions could save you a lot of time and money.

Troubleshooting is normally focused on controllers, even when the controller isn't the root of the problem. Techs and commissioning agents will look at the equipment, the control points, and the sequence. They might check the wiring if there are connectivity issues. If the network isn't reliable, though, the rest of it doesn't matter. Without looking at the network first, you might spend days or longer trying to troubleshoot something that isn't wrong.

Typically commissioning happens the very first time you make a big update, such as adding a network or a controller, major sequence changes, or site reconfiguration. It's just like when you're buying a car: you take it for a test drive to make sure the car won't break down as soon as you drive it off the lot.

Technically, every time you make a big change, you should commission your network before and after the change. That doesn't always happen, and this is where problems begin. Typically, a tech will do their sequence checks and I/O checks, see that the product works, and sign off. If they didn't check the network, they might have done damage that they didn't even know about. The network starts having problems, and it affects other parts of the network that weren't a problem before.

Now the customer running the control system realizes the network is acting strangely. Maybe the network is slow or unresponsive; controllers are randomly dropping offline; there are missing updates or control signals. The customer has no idea why. They don't know where to go, and they don't know what to check. They bring techs onto the site, spending a lot of money to get them there. The techs say their products are fine, and something else is causing the problem. Everyone points fingers and passes blame, and the customer can't get the help they need.

Instead, the customer suffers with the problem and tries to get used to it. Eventually, they become frustrated. A few years later, they buy a brand new control system. This might fix the problems, or it might add to them. Either way, diagnosing and resolving issues is much faster and cheaper when you look at the network first.

Not commissioning the network before and after additions leads to a huge loss of money; you should know when there's a problem and where it is. A diagnostics tool like Visual BACnet from Optigo Networks gives users a keen insight into their building network's health. With the platform, it's easy to assess your network's health, visualize patterns, and diagnose. Simply upload a Wireshark file, and the user-friendly interface illustrates the state of the network. The platform's graphs show exactly how devices are behaving, so users can track anomalies. A network health score gives a concrete idea of the network's condition: a score of 80% is good, while a score 20% is bad. Users can even drill down to find which devices — from which manufacturers — are acting up.

Commissioning your network shows you issues you didn't even know were there. This saves time and money and keeps your building operating the way it should. Get to the root of problems and solve them, faster.

Optigo Networks is shaping the future of the commercial Internet of Things (IoT). Optigo uses visualization and anomaly detection to enable explosive growth of IoT in buildings. With its award-winning self-learning software, Optigo analyzes the communications of the thousands of thermostats, keycard scanners, cameras and smart lights in commercial buildings. This allows building operators to quickly identify faults in their operational systems and reduce downtime from hours to minutes.


---


[Click Banner To Learn More]
[Home Page] [The Automator] [About] [Subscribe ] [Contact Us]