---
Learn More About the Sedona Alliance



Primarily developed for the building automation industry, Sedona Framework is not restricted to this one industry.



The Sedona Alliance


The AHR Expo 2017 educational session "Sedona Framework - Best Opportunity for Open Control," sponsored by AutomatedBuildings.com, was quite a success. With over 50 participants, the session introduced the Sedona language; an overview of the free programming tool (SAE); real-world experiences from a systems integrator implementing common HVAC applications; and plans for the Sedona Alliance. We were pleased with the outcome of the session and the number of people who were enthusiastic about Sedona and open control.

Developed by Tridium Inc., Sedona Framework is a software environment designed to make it easy to build smart, networked, embedded devices which are well suited for implementing control applications.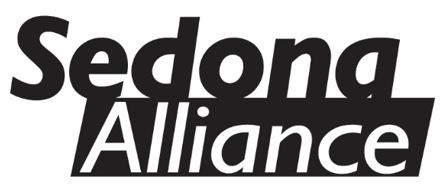 We continue to move forward with our plans for the Sedona Alliance. You can learn more by visiting www.sedona-alliance.org, which is the start of the website we envision for the Sedona community. In the long-run, we plan on having message boards, forums, and more resources. The Sedona Alliance represents the interests of developers and users of an open control language technology called Sedona Framework. Primarily developed for the building automation industry, Sedona Framework is not restricted to this one industry. A Sedona community consisting of developers of Sedona control devices, and integrators who implement control strategies using Sedona devices, is the most knowledgeable in determining the future of Sedona technology through an organization such as the Sedona Alliance.

Sedona Alliance's purpose is to educate the public on the use of Sedona Framework; to encourage the continual development of the Sedona Framework technology under AFL 3.0; to develop best practices for the deployment of custom Sedona components and kits; to foster the sharing of hardware-independent components; and to engage in activities that will improve the business environment for Sedona control devices thereby benefiting both developers and integrators.

Learn more at www.sedona-alliance.org.

---


[Click Banner To Learn More]
[Home Page] [The Automator] [About] [Subscribe ] [Contact Us]