---
Mike Newman, the father of BACnet, and honorary member of the BIG-EU
has passed away





Ken Sinclair

Founder, Owner, Publisher AutomatedBuildings.com


As prepared by Hans R. Kranz, March 7th, 2020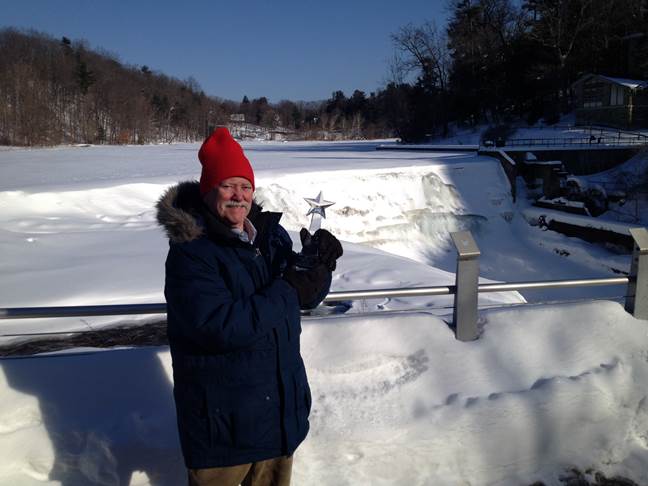 Mike Newman, the father of BACnet, and honorary member of the BIG-EU
has passed away.

Mike Newman, the founding father of the BACnet protocol (ANSI/ASHRAE Standard 135-1995), died on March 4th, 2020, at home in Ithaca, N.Y.

It is with heavy hearts that the worldwide BACnet community says goodbye to Mike. We would like to send our thoughts and deepest sympathy to his relatives. In BACnet he created a landmark whose significance is familiar to industry experts all over the world. Mike will be remembered by all of us who had the pleasure of knowing him as someone who was extremely sympathetic and an expert in his field. His legacy will be in the continued application of his standard.
His initiative and efforts to standardize a data communication protocol for building automation will never be forgotten. With him, we also left a bridge between Europe and North America. May he rest in peace.

In the mid-1970s, Mike Newman took over the operation of the energy management system at Cornell University, Ithaca NY, with IBM Series/7 computers. He wrote:


"That's when the real trouble began. All the building automation companies started offering DDC equipment - and none of them could communicate with each other. I began to wonder who was working on a standard protocol. It was clear to me that the lack of a standard would ultimately be a major barrier to the widespread adoption of DDC technology."



After IBM introduced its own "FACN" protocol, he contacted ASHRAE in late 1986 which proved to be the beginning of the ASHRAE protocol. " BACnetTM" was registered as a trademark in 1992 ensuring its protection from thereon.

Mike Newman was, among other things, patron of the first German BACnet reference book "BACnet Gebäude-Automation 1.4" by Hans Kranz (now in its 3rd, completely revised and extended edition by cci Buch - more information here:
https://cci-dialog.de/buch/b/bacnet_1_12-1_19.html

Here are the key facts from Mike's eventful life.

H. Michael "Mike" Newman had a long and distinguished business career. He graduated from Cornell University in 1965 with a bachelor's degree in technical physics. In 1966, after an internship at AEG in Berlin, he received a master's degree in the same field and subsequently worked as a postgraduate in astrophysics at the NASA Center for radiophysics and space research. After ten years as a pilot and flight instructor, assisting in the design and maintenance of electronic aircraft installations, Mike returned to Cornell to work in facility management operations to further develop and install the university's "BACSI" (Building Automation and Control System Integrator). The system controlled nearly 400 buildings with almost 1,337,531 BACnet objects (data points) (Feb. 2020 figures) and was one of the first systems of its kind to combine multi-user and multi-protocol computers in an integrated, vendor-neutral environment. He was head of the building automation systems integration group within facilities services at Cornell University. Mike was also a member of the Association of Energy Engineers of the Cornell Society of Engineers, the Institute of Electrical and Electronics Engineers (IEEE) and a leading member of the Instrumentation, Systems, and Automation Society (ISA).

As a Fellow and lifetime member of the American Society of Heating, Refrigerating and Air-Conditioning Engineers (ASHRAE), Mike was a member of the Research and Technical Committee that oversaw ASHRAE's research program and its technical committees; he was a member of TC 1.4, the Technical Committee "Control Theory and Application," until July 2000. He was also the founding chairman of the Standards Project Committee 135P, which developed the BACnet communication protocol for building automation networks, and until July 2000 he was chairman of the subsequent Standing Standards Project Committee SSPC 135, which was responsible for the interpretation and extension of BACnet.

In 2003 he received the ASHRAE Standards Achievement Award and in 2010 the Distinguished Service Award. In 2004, he was appointed head of the XML working group of the BACnet committee that published the BACnet Web Services Addendum, BACnet/WS, and was later made head of the elevators working group. He was a member of the board of directors of BACnet International, the successor group to the BACnet Manufacturers' Association, and chairman of the ASHRAE Standards Committee, which oversees all of ASHRAE's standards work, and a member of the Technology Council. Mike was part of the organising committee that set up the Professional Development Seminar (PDS) on "Automatic Temperature Control" and was the PDS spokesperson on "Automation Stations for HVAC Monitoring and Control" for twelve years. He contributed to several revisions of the "Automation" (Automatic Control) chapter of the ASHRAE manual.

In 1999, he was the co-author of the "GSA Guide to Specifying Interoperable Building Automation and Control Systems Using the BACnet ANSI/ASHRAE Standard 135-1995", published by the National Institute of Standards and Technology (NIST) and translated and adapted by Hans Kranz for Germany as the "VDI-TGA/BIG-EU Guide to Tendering Interoperable Building Automation based on DIN EN ISO 16484-5" and adapted for Germany.

Mike Newman was the author of the award-winning reference book "Direct Digital Control of Building Systems - Theory and Practice". His second book (initiated by Hans Kranz) "BACnet - The Global Standard for Building Automation and Control Networks" was published in 2013. In the opening chapters he described the origins of BACnet and his involvement in it in detail. Link:
https://www.amazon.com/Direct-Digital-Control-Building-Systems/dp/0471516961

Mike Newman was a consultant to the Architect of the Capitol, the National Institute of Building Sciences and NIST in Washington DC, as well as a number of private companies. He was a member of the US delegation to the Advisory Review Board of the International Energy Agency on the use of microelectronic control systems for energy conservation in buildings and served as the US expert for ISO/TC 205, "Building environment design", of the International Organization for Standardization at meetings around the world. He was chairman of the US Technical Advisory Group and the US delegation leaders.

Mike spoke all over the world and as early as the 1990s was a speaker at the "Home and Building Automation Forum" in Paris. He actively participated in the foundation of the BACnet Interest Group Europe 1998 in Frankfurt. At the Building Performance Congress at the Light + Building in 2000, again in Frankfurt, he gave a lecture entitled "BACnet - Past, Present and Future."

In 2001 he was a member of a three-member BACnet delegation to Beijing and Wuhan/China and in 2002 to Tokyo and Osaka/Japan. He was in Seoul/Korea in 2004 to present a BACnet update to the "Intelligent Building Society of Korea" together with Hans Kranz; he participated in the foundation of the BACnet Interest Groups "Austral Asia" in Sydney and "Middle East" in Dubai/VAE, and spoke at the SHK Moscow 2004. He participated in many ISO/TC 205 meetings in Berlin, Tromsö, Copenhagen, Seoul, Paris, Cairo, Delft, Kyoto, Sydney, La Rochelle, Stockholm and Wuxi. In 2003 he was a speaker at the VDI-TGA conference "Building automation - prerequisite for building management" in Karlsruhe.

In 1999, Mike Newman was nominated "Engineer of the Year" by the Twin Tiers Chapter of ASHRAE, and in 2001 he received an award of the same name from the Broome Chapter of the New York State Society of Professional Engineers. In 2014, H. Michael Newman was inducted into the ControlTrends Hall of Fame as "Father of BACnet." He will be sorely missed.

Hello friends,

The last few days I've put together a picture collage of Mike.
Perhaps you are interested in?

https://1drv.ms/u/s!Anc2-A2zaQpllvNMJfy-zlv7CZDqEg?e=P44qqF


Greetings
Hans


AutomatedBuildings.com memories of Mike

"H. Michael Newman" His_Story and Mine - 40 years of evolution in Building Automation

In an attempt to capture some of the history of building automation I have prepared this html page connecting to resources that provide good recreational reading of how industry evolved in Mike's eyes and mine over the last 40 years.

Mike started working at Cornell about the same time I was working as a young consultant with my company Sinclair Energy Services Ltd for the University of Alberta, Canada. We were working on their first DDC system called Remote Control and Monitoring System (RCMS).

Mike provides a little history about his recollections at Cornell. The author John W. Rudan went around campus and interviewed dozens of folks to memorialize their contributions to computing at the university.

http://www.automatedbuildings.com/editors/History


ControlTrends Awards (CTA) Chicago

ControlTrends is on a mission to document the Assets of our industry, our people, in short videos, injecting fun, an ingredient not ever used before in our industry.

The pinnacle event of the evening was — Michael Newman, the Godfather of BACnet and George Thomas, master of all networks were inducted into the ControlTrends Awards Hall of Fame.

I was very honored to be chosen to present Michael Newman his induction into the hall of fame



"BACnet - The Global Standard for Building Automation and Control Networks"


Published by Momentum Press, available from the publisher directly or from Amazon, Barnes & Noble, etc.



The article "BACnet in Russia"

describing the present situation with Russian BAS market will be published in ASHRAE Journal supplement (November's issue). Thanks to Mike Newman, who helped me greatly with this article.



"Who is (the future of) BACnet?"

You are the future of BACnet, and you have been preparing your child for this day to meet the new world. You now need to allow your creation to go and grow.



Meet the "Father of BACnet®"

In an interview with Contemporary Controls, H. Michael Newman tells his story of leading the charge for adopting the BACnet® protocol, and the battles and victories that ensued. He describes the development of BACnet, its greatest strengths and much more.

There are hundreds of references to Mike in our 21 years of our online magazine. He was truly the father of BACnet and then the Godfather. He will be missed by our industry and me.


2014 ControlTrends Hall Of Fame Inductee H. Michael Newman

The 2014 ControlTrends Awards had the special pleasure of having Automated Buildings' editor and owner, Ken Sinclair, induct H. Michael Newman, also known as the Father of BACnet, into the ControlTrends Hall of Fame. Mike has been a member of the Association of Energy Engineers, the Cornell Society of Engineers, the Institute of Electrical and Electronics Engineers, and is a senior member of the Instrumentation, Systems, and Automation Society. H. Michael Newman recently authored Direct Digital Control of Building Systems: Theory and Practice.










---


[Click Banner To Learn More]
[Home Page] [The Automator] [About] [Subscribe ] [Contact Us]