---
EMAIL INTERVIEW – Powering the Future – ABB's Multi-Site Retail Controls
An Interview with Angela Scott, ABB Commercial Energy Solutions, Multi-Site Retail and Ken Sinclair
---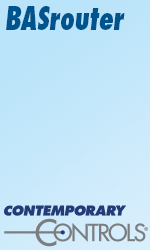 Ken:
I understand ABB now has a complete offering for the Multi-Site Retail market and is committed to providing cutting edge quality solutions for the retail industry. Can you expand on some of the areas that ABB can help retailers with their issues in today's environment?

Angela: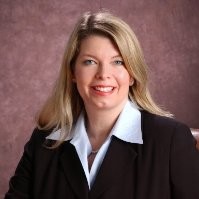 Retail is a dynamic industry and ABB's customized solutions help retailers by reducing operational costs so they can focus on their core competencies. ABB's Retail Building Automation solution reduces operating costs with store maintenance and energy strategies. Some examples for automation and control include - provide employee and customer climate comfort, effective lighting control strategies for product presentation and security, and refrigerated case monitoring can prevent product waste while keeping food and beverage safe and at the correct temperature.

Ken:
There is an increased focus on health and wellness, and indoor air quality (IAQ) has become a prominent area for growth in retail. How does ABB help with IAQ?

Angela:
Historically, Indoor Air Quality has included topics such as mold and sick building syndrome however, IAQ discussions have increased much more today due to the Coronavirus pandemic. As retailers search for ways to keep their employees and customers safe, ABB has solutions that address and support these initiatives. Effective retail site automation and control allows retailers to measure and react to changes in the environment. Some control areas include HVAC system operation, temperature and humidity control, outdoor airflow, air filtration, and real-time reporting of indoor air quality to help reduce airborne pathogens.

Ken:
What are some current retail trends and how does the ABB retail technology complement?

Angela:
Two important trends and large focus areas for today's retailer include Customer Experience and Data Collection Analytics. The retail customer experience is multi-faceted, but a few areas our ABB solution effectively addresses the customer experience is with safety with controls strategies for lighting and climate. Indoor and outdoor lighting is important for the safety and security of customers and employees. We also help support retail merchandising with the optimal perfect lighting for in-store product presentation of items from clothes to food. ABB retail technology provides ventilation control strategies, climate comfort for an in-store enjoyable experience, and by measuring operational activities from multi-store sites. Data analytics are improving and increasing in retail as we crave to understand exactly how customers think, what exactly drives their purchase patterns which increases revenue. There is a huge surge of interest and need to understand and collect store operation analytics. What you do not measure you cannot improve and with ABB's historical and real-time multi-store analytics data you can diagnose and troubleshoot potential equipment issues before they arise to ensure the stores stay open and operate in the optimal environment and efficiency. ABB's Retail Building Controls solutions provide powerful results through Building Automation controls strategies and can reduce up to 30% in operational costs. 2020 brought a huge increase in retail e-commerce, however, Brick-and-mortar sites are not going away, and shoppers are increasingly looking to retailers to provide greater convenience whether online or off.
Ken:
With the dramatic increase in the world's energy use, both existing and new retail buildings should be fitted with renewable energy sources and smart energy systems. What makes ABB retail solution unique?
Angela:
ABB Electrification Business Area, with the Leadership of our President Tarak Mehta and SVP Michael Lofty, is a global industry leader providing total solutions for the retail customer to explore and implement smart energy and renewables initiatives. The ABB road to success has been and will continue to be our passionate commitment to our customers by providing customized answers to their business needs. If you look at our Distribution Solutions on Medium & low voltage, alongside our EDCS platform (ABB Ability) from our Smart Power division to our additional acquisition of Cylon Controls, we provide ABB Partners, Multi-Site Retail Customers, System Integrators, and end-users a comprehensive, world-class building solutions portfolio. From the incoming power to the building, its distribution, protection, and management to the whole new ABB Cylon range of products such as HVAC controls, that will open further opportunities to serve our global customers into the commercial retail segment where ABB is already present and successful. With an expanded sales force, more coverage, and an extended offering, we are positioned as a powerhouse in multisite retail, building controls, and energy management solutions.
Conclusion:
ABB helps retail clients satisfy their end-user customers and add value to their bottom line. Whether it's a convenience store that is seeking water quality measurements for the perfect cup of coffee or a big box retailer wanting precise building control to cut energy costs. ABB is writing the future of safe, smart, and sustainable electrification in North America and across the globe
For additional information please contact: ABB Commercial Retail Solutions Team at https://www.cylon.com/us/solutions/retail/


Angela Scott delivers ABB multi-site retail solutions to business partners in the North American Market. She holds over 15 years of industry experience in new business technical sales & strategy experience in the HVAC/R, IoT, SaaS, Energy, and Sustainability market.
She is a graduate of Kennesaw State University with a BBA in marketing & professional sales and holds a global executive MBA from the Georgia Institute of Technology.
She is a past presenter for National Association for Convenience Stores, Technology Association of Georgia & The American Society of Heating, Refrigeration and Air Conditioning Engineers.