---
EMAIL INTERVIEW – with Ken Sinclair and AABC Commissioning Group President Troy Byers

---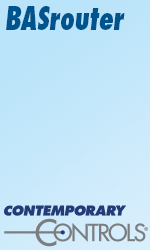 CxEnergy 2021, originally planned for April in Fort Worth, TX, is now a fully virtual event. The event is presented by the AABC Commissioning Group (ACG), the Associated Air Balance Council (AABC), and the Energy Management Association (EMA).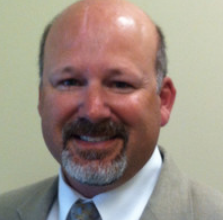 We spoke recently with Troy Byers, P.E., TBE, CxA, Commissioning Consultants LLP and President, AABC Commissioning Group about plans for CxEnergy 2021 Virtual.
Sinclair: What should people unfamiliar with CxEnergy know about the annual event?
Byers: As in previous years, CxEnergy remains the only industry event dedicated to building commissioning, energy management, testing and technologies in buildings and facilities. These professions represent vital aspects of the construction industry and therefore of the nation's economy, and healthy indoor environments. Our three associations— which we collectively refer to as the Authorities in Building Performance—are proud to bring you 16 hours of top-notch speakers on commissioning, energy management, testing, adjusting and balancing and other building performance topics.
Sinclair: How is the overall technical program shaping up?
Byers: It's great! Technical sessions will be held live every Tuesday and Thursday during April at 2:00 pm Eastern, with an additional 8 sessions prerecorded and available on-demand. CxEnergy 2021 Virtual kicks off on April 6 with a case study session on ASHRAE's brand-new, Net-Zero energy headquarters building, presented by Ginger Scoggins, PE, CxA, FASHRAE, Engineered Designs, Inc. and Darren Draper, PE, CxA, LEED AP, Epsten Group, ACG Board Member.
Here's a quick look at the kinds of topics we'll be covering:
● Case Studies in Commissioning and Energy Management in Buildings and Facilities
● Commissioning of Specific Market Sectors
● Testing Adjusting and Balancing (TAB)
● Existing Building Commissioning
● Building Envelope/ Enclosures Commissioning
● Energy Data Analytics
● Advances in Building Automation and Control Technologies
● Microgrids
● Critical Updates to Codes & Standards
All of our sessions are AIA-approved for continuing education credits, which can also be applied to USGBC LEED general education requirements and, of course, the certifications provided by our own organizations. In addition, most state P.E. programs accept AIA-approved LUs. Attendees should check their local board to confirm.
Sinclair: Your Expo Hall is an integral part of the in-person conference. How are you adapting it for the virtual environment so that attendees can find out about the latest technologies during CxEnergy 2021 Virtual?
Byers: This year, we are offering a dedicated "technology day" where you can tune in to see the latest software and tech for our industry in rapid-fire fashion. This attendee-friendly format will allow attendees to keep up with their latest offerings in support of commissioning, energy management, and testing businesses, as well as the opportunity to win a number of sponsored prizes.
Sinclair: Who attends CxEnergy?
Byers: The majority of attendees are commissioning providers, energy managers, and HVAC testing professionals. Many of them are members of the presenting associations, which collectively have more than 600 member companies and over 2,500 people in the field carrying our professional certifications (especially that this year, members of ACG, AABC, and EMA can attend CxEnergy 2021 Virtual free of charge!)
However, much of the technical content is extremely relevant for facility managers, building owners, contractors and others, and we hope that those groups will take advantage of the convenience and lower cost of the virtual offering to see what CxEnergy is all about.
Sinclair: How can our readers get more information about CxEnergy and register for the event?
Byers: Registration is already open for CxEnergy Virtual on our website (www.CxEnergy.com). You can also find complete technical program schedules, limited webinar sponsorship opportunities, all the latest news, and a listing of CxEnergy sponsors and exhibitors.
For additional questions just phone ACG Headquarters at 202-737-7775 or send an email (anna@commissioning.org). We appreciate our long-term partnership with AutomatedBuildings.com, and we offer its subscribers a 10% discount with a promo code AUTOMATED10.
---


[Click Banner To Learn More]
[Home Page] [The Automator] [About] [Subscribe ] [Contact Us]