---
Bridging the Islands of Automation

… A Primer for Getting the Proper Data From Your Facility




In today's facility, we are faced with different systems and sub-systems, many of which are running stand-alone. In new construction, a general contractor is tasked with supplying electrical switchgear, UPS's, generators, chillers, boilers, HVAC, fire systems, security systems, etc. Systems are also added, modified and upgraded throughout the life of the facility as well. In either case, the individual system supplier is responsible for making sure that their system functions to the required specification. These suppliers, however, are not usually concerned about having their system monitored or controlled remotely. What you are left with are Islands of Automation.
As the total costs to operate and maintain facilities continue to rise, it becomes more important than ever to insure the proper data is being monitored. In addition, federal EPAct mandates, sustainability initiatives and looming GHG legislation all carry with them a responsibility component for collecting, analyzing and maintaining specific facility performance data in order to comply. Combine this with the looming talent deficit and rising labor costs, and then it gets real interesting.
A critical key to addressing and solving the problems associated with these issues is getting the proper data from your facility sub-systems and then processing this data into Information Intelligence. Obviously the first step is to make sure that the sub-systems are functioning properly, however with today's technology and the right data, even a faulty operating system can be detected and diagnosed.

The correct approach for getting the proper data from your facility involves the following sequential steps:
Connection
Collection
Analysis
Presentation
Connection: This dictates that these Islands of Automation be bridged or as we call it, integrated. The first step in integration is to find a means to communicate to these sub systems with a common language. Unfortunately, there are many dis-similar physical connection schemes such as RS232, RS485, Ethernet, etc. all talking over different communication protocols i.e. Modbus, BACnet, OPC, SNMP, LON, XML (Web Services), DeviceNet, Fieldbus, etc. Clearly no one wants to "rip and replace" the sub-system interfaces with a common communications protocol device in order to integrate the device especially if the sub-systems are working properly.
The answer to the bridging or integration question is to create a unified platform that sits over the top of these sub systems that will communicate to all of these devices while allowing them to continue running their core functions.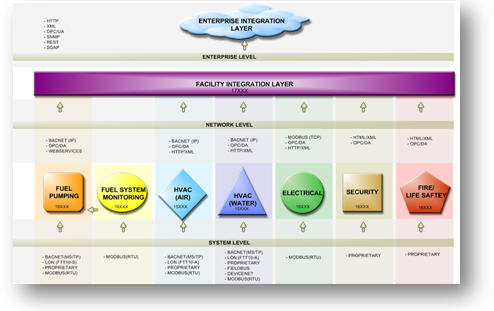 Figure 1: Planning Diagram for Integration (Copyright 2011 by O&M Engineering, Inc.)
Collection: Once all of the sub-systems data is normalized up to a common facility integration layer, it is then possible to start the collection process. The typical components associated with proper collection and handling of facility data fall into the following categories:

Real-time monitoring
Alarm & Event monitoring

Historical/Trend monitoring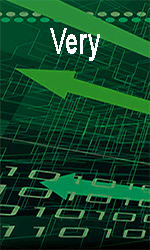 It is at this point that most system integrations or bid/spec projects end their engagements. The implications of the ever present and frustrating statement "shall have the capability of" start to become clear to the facility manager. Often times, even if the engagement has requirements in regards to the collection of data, the results are less than adequate for proper analysis. This is why the process of establishing the type, manner and form of the data collection is so critical to getting the proper data from your facility.
Analysis: Most integrated systems in operation today are not configured with this step in mind. They are a product of the integrator's paradox which is exemplified by the following statement: "We just integrated all your system points, isn't that great! Well, is it? If you have all the data available and no ability to properly analyze it, then in our opinion, the integration is a failure. It isn't "great" and it is money wasted.
When the data collection process starts with the analysis objectives and goals in mind, the proper data can start to be generated from your facility. Proper collection, aggregation and taxonomy strategies allow the facility manager to analyze system performance, monitor system parameters, control set points and outputs, move data from one system to another and make the proper business intelligence decisions based on the proper data that is now available.

Presentation: The visualization of this proper data is also a crucial piece to the bridging process. Once the collected and analyzed data is brought up to the operator interface, graphics and dashboards can be developed that depicts the systems running in real-time. The interface layer also allows the analytically processed data and Key Performance Indicators (KPI) to be trended over time which is typically where the real energy savings and efficiencies can be identified and addressed.
Figure 2: Compliments of DGLogik Professional Services and CONTROLCO using ProphetTM Suite

Bridging the sub-systems also yields many "life safety" benefits through cross system alarming and control. For instance, if the fire system indicates a fire, the automation system can control the HVAC system to reverse air flow and pump the smoke out of the facility.
As discussed, if the fundamental steps of Connection, Collection, Analysis and Presentation are deployed, a facility can realize greater efficiencies and reduce its operational costs…once you Bridge the Islands of Automation.

We at O&M Engineering www.omengineering.com have been doing such integration for many years and often deploy Tridium hardware and software products www.tridium.com that we feel are well suited for integrating diverse systems and devices regardless of the manufacturer or communication protocol.



---


[Click Banner To Learn More]
[Home Page] [The Automator] [About] [Subscribe ] [Contact Us]