---

EMAIL INTERVIEW – Mauro Cicolella and Ken Sinclair
Mauro Cicolella, Developer and Protocols Integrator at freedomotic.com.

Freedomotic is not a business company rather an open source developers community.
---
Open Source Distributed Framework

You can develop your own module, attach it to Freedomotic and leverage all the features provided by the other modules in the system, regardless of the implementation language.

Sinclair: What is Freedomotic and how does it work?
Cicolella: Technically speaking Freedomotic is an open source distributed framework for building automation, made of loosely coupled cross-language modules which communicate through a message oriented middleware. This means that you can develop your own module, attach it to Freedomotic and leverage all the features provided by the other modules in the system, regardless of the implementation language.
To make a brief example you can have Freedomotic running on Raspberry Pi, with a custom Arduino module which drives a cat feeder device; you can feed your cat by voice, directly saying "Freedomotic feed the cat", and this feature will be available with no specific coding.
Instead the guys at SED (
freedomotic.sednet.it
), an Italian company, decided to use it in a smarter way to provide some real energy savings. They wanted to turn off meeting room lights and equipment during off office hours. As they were working hard, sometimes they needed these rooms operative also in the evening so they decided to avoid turning the lights off if someone was still in the room. This was done by detecting the presence of smartphones in the room, using wifi connection.
Sinclair: Why did you decide to create Freedomotic?
Cicolella: Actually the project started due to a real and specific necessity of a University research program. The need was to have a framework to interconnect different sensors related projects, developed in different times and programming languages making them a unified platform which could be used for testing, evaluation and producing demos of the interaction with these different sensorial platforms. Later it evolved independently and a little international community was born around it.

Sinclair: How does Freedomotic fit in respect to other open source home automation projects out there?
Cicolella: There are a lot of very good projects, also open source, that can respond to the most common users' expectations.
First of all, our target is very different: we aim at being a building automation system. We are a young project and deeply into the home automation field to give us visibility and let people know the potential and flexibility of our solution.
The key word is "framework". Freedomotic should play the same role, and ideally have the same impact, as CMSs like Drupal or Wordpress had in websites development. The field of application is very different but should give you an idea. So it's not a simple canned home automation application but something you can exploit to build your own system...

Sinclair: What advantages are there for end users, integrators and manufacturers?
Cicolella: Freedomotic can serve as a common ground to build easily SMART SPACES for both individuals, who want to integrate their DIY project and instantly have an added value from it, and professionals or companies who want to develop smart spaces for business.

Another advantage is the abstraction from the environment: the framework has a semantical knowledge of ambient topology and objects in it with the advantage that it knows where a light or a person is located. Objects are also protocol-independent, so you can easily configure one to be driven with KNX or Zwave just by selecting an item from a combobox.

You can use our framework to automate your home for free or manage huge buildings and museums, producing from interactive installations to virtual guides on users' smartphones.

For marketing: recognizing the users in a pub and generating real time special offers for their Facebook friends who want to join the party. The ability of combining sensoring systems, actuators with high level reasoning systems on top of them, can provide real value in almost any market segment, but also to private houses, public places and cities.

Sinclair: How can one get more info and download the framework?
Cicolella: The starting point is our official site
freedomotic.com
. We are present on most social networks; Facebook, Twitter, Linkedin; we also have a Youtube Channel for guides and demos.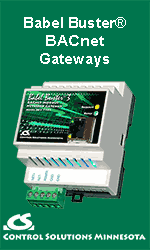 Sinclair: What's the last available version?
Cicolella: We recently released the new version 5.5 codename Bender. It proposes a great number of new features including multi-language and multi-environment support, authentication/authorization system, enhanced automation management, object group command support and so on. A complete changelog is available on the download page
http://www.freedomotic.com/content/download
Sinclair: How can someone contribute?
Cicolella: Currently the community is taking care of development and release of new versions. Freedomotic is open and we are always looking for contributors, not only developers. We need designers, translators and passionate people who just want to try it and give us constructive feedback, which is a main driver for our growth. All source code is hosted on GitHub (https://github.com/freedomotic/freedomotic/)
---


[Click Banner To Learn More]
[Home Page] [The Automator] [About] [Subscribe ] [Contact Us]