---
EMAIL INTERVIEW – Gert-Ulrich Vack, Einat Ditze and Ken Sinclair
Gert-Ulrich Vack, CEO, and Einat Ditze, Product Manager SysMik GmbH

---

SysMik reviews the Niagara Summit 2014

The Summit reflected 3 major trends: IoT, Security, and Collaboration!


Sinclair: The Niagara Summit 2014 has just completed, how would you summarize it?

SysMik: The summit was a great success. First, the event had a record number of 1400 attendees, showing how strong the Niagara Community is becoming, and making the conversation more vital and profound. Second, the community got first and ground breaking exposure to two new innovations: Niagara 4, JACE's new generation, and Scalibur, the new modular controller executing Niagara 3.8. The community had extremely exciting discussions and numerous new ideas and cooperations were created. It was a vibrant event that will surely lead to great new powered possibilities in the automation industry.

Sinclair: You mentioned Niagara 4 was presented for the first time. What was the response of the community to it?

SysMik: When John Sublett finished his presentation, the entire room applauded. Niagara 4 is everything we wished for and more, and the community is definitely excited about the version, planned to be available in Q1 2015 after approval by Tridium. The new version is based on Niagara AX, so the upgrade process should be as simple as possible. However, Niagara 4 is a much more powerful framework, enabling us to provide a wide range of new features to our users. The new version includes an overall redesign of the user interface, making programming and engineering so much easier and cost-efficient. We were very impressed to see the new features that Tridium built into Niagara 4, and are sure this new version will greatly strengthen the community.

Sinclair: As for Sysmik, you come from Germany - was it worth the long journey all the way to Vegas?

SysMik: Of course! At this year's Summit we were proud to present the community with our Scalibur - the first controller operating Niagara 3.8 on an independent hardware, which is a completely modular controller of professional industrial design. Scalibur combines the best of both worlds: the powerful Niagara's software and the modular, robust and high quality product from Germany. We had excellent feedback from the community, which found this an ideal combination for perfect scalability, easy implementation and cost efficiency. We see huge potential for industrial and infrastructure applications. Tridium shows us that "openness" translates itself not only on the protocol level, but beyond that - to the entire business model, as they enable porting Niagara on foreign hardware platforms.

Sinclair: What was the response of the clients to Scalibur?

SysMik: We were expecting that a new technology being able to port Niagara on our own hardware would create a big buzz at the Summit, but the actual level of excitement and interest amazed us. Visitors, coming from across the country and around the world, were absolutely stunned when they saw our Scalibur running Niagara in a live demo. We all knew that Niagara is planned to become portable, but seeing live our modular controller running Niagara was almost magical. It opens endless possibilities for the entire community, and we are thankful to Tridium for the cooperation to make this possible.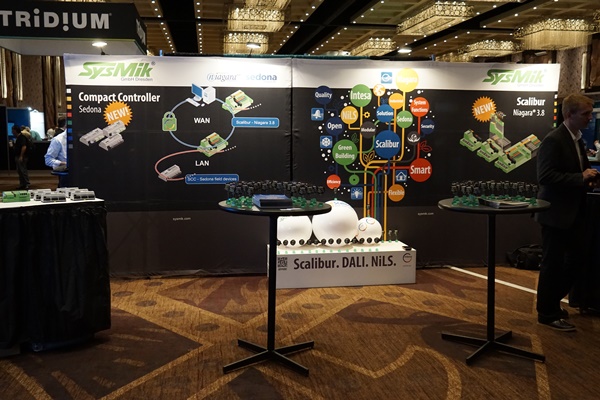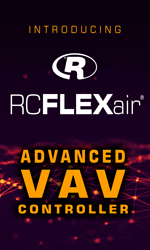 Sinclair: Which issues played the most significant role for the Niagara community this year?

SysMik: Tridium organized a highly interesting Summit, covering issues central to our market. Security, of course, was an important issue that was discussed in depth in several platforms and best practices for cyber protection were presented. Internet of Things and Big Data were both widely covered and deeply discussed, providing some significant predictions for the near future. Additionally, several fascinating implementation projects were displayed, providing highly insightful inputs for the community. The Summit reflected three major trends: IoT, security, and - collaboration!

Sinclair: What would you look forward to see in next year's Niagara Forum?

SysMik: We are looking forward to 2015, when Niagara 4 is expected to be available. We will be excited to see it in action and discuss the many extended capabilities the community can utilize. As the topic of Internet of Things extends and becomes less of a buzzword and more of a common reality, we look forward to seeing many new Niagara community members offering clever new inventions providing smart communication of "things" using Niagara to seamlessly integrate. We are excited to display our advanced new versions of Scalibur as well as our Sedona based controllers, and provide our market with the most innovative control solutions.

---


[Click Banner To Learn More]
[Home Page] [The Automator] [About] [Subscribe ] [Contact Us]