---

EMAIL INTERVIEW – Drew Perrin and Ken Sinclair
Drew Perrin, General Manager, CopperTree Analytics Inc.
Drew Perrin is an industry insider who's been involved in building optimization and energy management for over 25 years. A mechanical engineering graduate from University of Waterloo he started his career with Rose Technology Group an Energy Savings Company. As well, Drew has spent many years practicing the trade of a BAS integrator so he knows buildings and how they work inside out, from installing building automation systems and commissioning them to maintaining HVAC and other core systems. This insight has been of great benefit, allowing him to take his knowledge of energy audits, controls systems engineering and ESCO construction management and turning it into immensely practical benefits, rather than theoretical benefits never realized.

Drew believes strongly that the future for "SMART buildings" has great promise. With his passion for a future lower carbon world, he has brought his hugely practical building automation and energy management experience into the CopperTree product.

---
Energy Analytics Space

There are products on the market that focus on energy and others that focus on fault detection, but rarely are the two integrated in a single solution.
Sinclair: Drew you have been in the Building Energy and Automation industry for decades and now have set up CopperTree Analytics, why step into the already crowded energy analytics space?
Perrin: I've been in the field designing automated control systems for building owners and managers, and I've worked at Delta Controls on the product development side so I've seen the industry from both sides. We looked at what was going on in the space and what we saw were typically two kinds of products: simple energy metering platforms that only show energy consumption for a building, or complex, proprietary, whole building analytics offerings. The first wasn't helping energy managers find real ways to save energy and the second required an enormous up-front investment before any savings could be realized.
Sinclair: Do you think the energy analytics area is underperforming?

Perrin: I think measurement and reporting only go so far and as an industry we need to make it far easier to identify what action needs to take place to improve building performance. Building systems are complex entities and we can measure virtually everything, but I don't want us to get lost in the world of 'big data'. Analytics should simplify information. For example we have a report in our Kaizen analytics engine which informs you about your worst performing systems in the building, so rather than chasing around and looking at the hundreds of VAVs that are working just fine, you can adjust just the ones you need to, which immediately improves energy performance and saves you maintenance time by targeting it precisely.

There are products on the market that focus on energy and others that focus on fault detection, but rarely are the two integrated in a single solution. At CopperTree, we know that the two are tightly interrelated and it is often the fault detection which uncovers system issues that are driving unnecessary energy costs. We aim to deliver clear, concise, actionable information, whether it's a KPI score card for common systems in a building, or alarms that report when an automated system is placed in manual mode. We think this gives Building and Energy managers the tools they need see what is really going on and respond accordingly.
Sinclair: What does CopperTree do differently then?

Perrin: Our three step process (Acquire, Analyze and Advise) is just the framework, but within each step we have some unique features.
1. Acquire the information from Building Automation Systems (BAS)

We collect all of the object and device information and gather all the trend logs. Then we allow you to choose which trend logs to store. We do this for any device that follows the BACnet standard, we are already collecting information from over 12,000 devices made by over 45 manufacturers other than Delta and ourselves. The data is stored locally and forwarded to the cloud, where it is securely maintained as long as our customers choose. This history and trending information is always available for analysis you haven't even thought of yet. Other systems don't give you the freedom to have a retrospective view and their pricing packages make monitoring a whole system cost prohibitive. At CopperTree we believe only by seeing how the whole system is operating are you able to act with maximum performance impact. We are able to create virtual meters for almost any trended point in a BAS system. For example, one client uses Kaizen to monitor the PH level of the discharge effluent from a chemical process, alerting them if they go beyond government mandated levels so that they can adjust the process and bring levels back in line. This saves them stiff penalties. In the past, just generating the report for the government would take hours every month; now it's done automatically and can be scheduled for auto-forwarding to the government and the internal stakeholders.

2. Analyze archive the trendlogs securely in the cloud, also great for BAS backup, and apply logic rules and algorithms appropriate for your building in our Kaizen analytics engine.
The CopperTree 'Golden Standard' is just that, the optimum settings for your building at any given time. Buildings are designed and commissioned, or retro-commissioned, to perform efficiently but over time settings are changed, things are left on manual or other changes are made that result in the BAS no longer performing optimally. Our Golden Standard acts as the 'best system profile' and means you can 'undo' unintended changes and return the building to its optimal setting. Or if you've made an improvement, Kaizen is Japanese for "Good Change", to the system you can promote this new state to be the 'Golden Standard'. This Golden Standard feature enables ongoing commissioning improvement to building performance.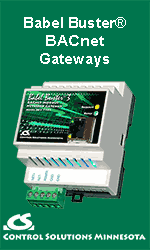 3. Advise reports, insights and alarms profiled by user in a simple UI.
Creating rules and reports can be very daunting and often needs expert help. CopperTree has a community library of free rules which can be applied or adapted to your building. This makes it easy to get started using the Kaizen FDD engine. However, we also offer a flexible rule creation tool – Kaizen's Logic Builder – that allows you to customize your rule set to the specifics of your building. A simple drag-and drop logic block programming language allows you to focus on building rules that uncover the information you are looking for. Available charts and reports make it easy to present the information in ways that are insightful for your audience, allowing them to zero in on the urgent issues and take action.

These special features mean that Energy Managers can be assured that energy savings measures remain active once implemented, allowing them to realize projected savings. Facilities Managers have a system that can help them save time and resources, directing their maintenance efforts where they are most needed.
Sinclair: You believe that one analytics system can meet the needs of Energy and Facilities Managers then?

Perrin: Yes of course! If your current system doesn't work for energy and facilities improvements or doesn't provide combined energy analytics and fault detection I don't believe you have a future proof solution. As an industry we need to make it easier to make buildings more sustainable and that means sharing information, logic rules and expertise – that way we all benefit. At CopperTree, we are building this type of collaborative community. If your readers are interested in becoming a part of our growing community, we are going to be at BOMA in Orlando and IBCon in Las Vegas to demo our SaaS solution; or register for a webinar on our website
www.coppertreeanalytics.com
to find out more…
---


[Click Banner To Learn More]
[Home Page] [The Automator] [About] [Subscribe ] [Contact Us]