---
Articles - May 2015

Our authors provide insight into our rapidly evolving industry.
Please take the time to read their valuable articles.

Haystack Connect Final Update before the Event - John Petze, Board Member, Project-Haystack Corp
Managing a Building's "Big Data" The best industry example of creating name conventions and models is Project Haystack for data points of building automation systems. - Jim Sinopoli PE, RCDD, LEED AP, Managing Principal, Smart Buildings LLC

High Performance Buildings use Internet of Things Driven Analytics AnalyticsIoT, a combination of data, technology and know-how. - Jim Lee, CEO, Cimetrics & Jack McGowan, Principal, McGowan Group
A New BAS Trending and Archiving Platform for Portfolio-wide AFDD The underlying sMAP platform is a powerful tool for openness in the building industry. - Terry Herr, Intellimation
The Seven Prop 39 Pressure Points Critical for California Schools to Get on their Best Energy Efficiency Footing - Jim Maclay, Altura Associates

Energy Benchmarking: A Review "How do we know how much we have improved?" - Ankur Thareja, CMVP, CEA, IGBC-AP, Sr Consultant, Energy Solutions, Wipro Eco Energy
Unlocking the Value of Big Data in Smart Buildings Big Data doesn't just help promote smart building adoption; Big Data itself also represents a huge growth opportunity within the smart building space. - Allan McHale, Director, Memoori
COO/CIO/CFO, how competitive are your buildings? The day has come that you can afford to run your buildings in a data-driven, proactive way with Key Performance Indicators (KPI's) in a dashboard format. - Chris Saltz, President & Managing Principal, FIX Consulting

Going with the Flow The integration of the EF10 Ultrasonic Flow Meter to Atlantic Station's automation system provided instant and efficient flow measurement. - Tianlai Shy, Vice President Sales and Business Development, Spire Metering Technology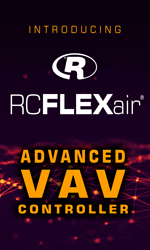 Columns - May 2015
AHR Expo 2015 – Trends and Products Part One - Trends - Steven R. Calabrese, Control Engineering Corp.
A Rosy View of Smart Buildings Smart buildings are often moving the wrong way, with more central "cloud-based" decision making, and less autonomy. - Toby Considine, TC9 Inc
The Updated Disadvantages of Social Media – 2015 Edition - Manny Mandrusiak, Managing Creative Consultant, 4 Bravo Marketing
Building Automation for Small Commercial Buildings The benefits to having automation in smaller buildings include the ability to better control energy usage, but also include monitoring, preventative maintenance and enhanced grid integration. - Paul Ehrlich, Ira Goldschmidt & Angela Lewis,Building Intelligence Group
Attracting Self-Learning Assets Our online presences often do not attract the desired autodidactic assets or possibly not our potential clients either. - Ken Sinclair, AutomatedBuildings.com


---


[Click Banner To Learn More]
[Home Page] [The Automator] [About] [Subscribe ] [Contact Us]