---
Location-Based Capabilities





When was the last time you requested something and got it immediately, exactly where and when you wanted it?

Originally published on comfyapp.com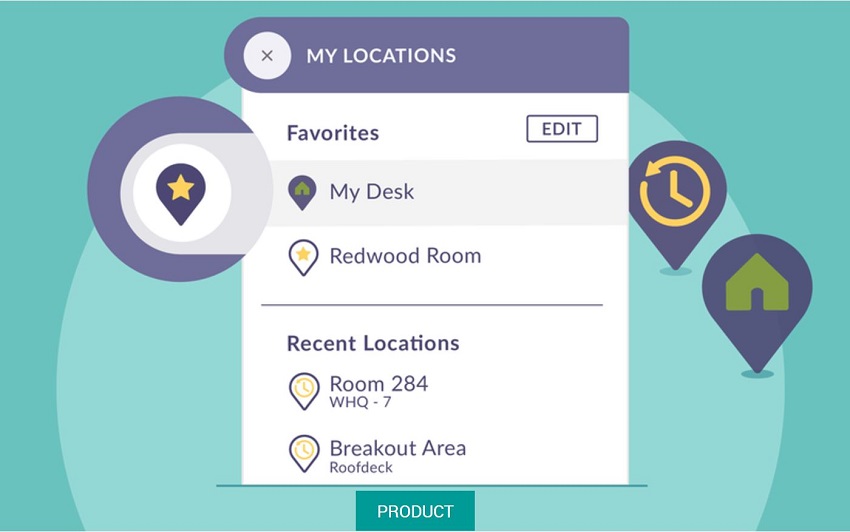 If you're like most people, perhaps the last time you had such a seamless experience was when you used a ridesharing or a food delivery app. But, let's be honest. Getting exactly what you need, where and when you want it probably doesn't happen often...and it certainly doesn't happen often at work!

At Comfy, we're on a mission to shake that up. Today's modern office worker expects a lot from their workplace—and we're here to help. Over the years, I've been a proud champion of continuously enhancing the Comfy user experience through user research, focus group interviews, observations, and prototyping. One thing that has become overwhelmingly clear is that the ability to easily and effectively identify location is central to the Comfy experience. (Makes sense, since Comfy is all about delivering localized comfort!)

Today, we're excited to be releasing a number of product enhancements, aimed at making it easier to request comfort from multiple locations and devices: whether you're at your desk, a conference room, or your favorite heads-down space, using Comfy on your laptop or on mobile.

What's New

My Locations is a new functionality we've just added to Comfy that helps you keep track of the various places you visit throughout your workday and access them again quickly when you want to make a request. Just like you might bookmark a website you want to revisit or save a destination in Google Maps, now you can label spaces in your office as "My Desk" or "Favorites" plus quickly access Recent Locations.

In addition, we've also simplified the way you navigate to the floor map view with a permanent and easily accessible Location Bar and lightened up our color palette to make Comfy even more friendly and easy on the eyes.

What's Ahead

Think back to the first time you discovered all your favorite shows were available for streaming online, or the first time you used a ridesharing app instead of trying to hail a taxi in the rain. It was pretty magical, right? I see that same expression of joyful surprise on people's faces the first time they use Comfy and see an immediate change in their environment.

My Locations is just the first of more location-based capabilities we will be unveiling for Comfy. As today's workforce becomes increasingly tech-savvy and mobile, we're committed to helping each and every person be their best self at work—which includes making Comfy easier to use, everywhere.

If you already have Comfy, check out our new look and start saving your favorite locations. If you don't have Comfy yet, share our product sheet with your workplace strategist and tell them you want Comfy!


---


[Click Banner To Learn More]
[Home Page] [The Automator] [About] [Subscribe ] [Contact Us]