---
Sedona Alliance at Haystack Connect 2017



The Sedona Alliance is a not-for-profit (501c) trade association created to promote Sedona Framework as an open control language for use by the public without restriction.




Kathleen Thomas,
Contemporary Controls




Sedona community members who are attending the Haystack Connect 2017 Conference May 8 - 10 in Tampa, Florida are encouraged to visit the Sedona Alliance in booth E3. Share your products, services or experience with Sedona at the stand and connect with other Sedona community members. You are welcome to spend time in the stand greeting visitors while sharing your reasons why you support the open control technology called Sedona. This invitation is open to those at the conference who manufacture Sedona products, develop Sedona components, kits, and virtual machines, or those who integrate components to create real-world applications.

Visitors to the Sedona Alliance booth can learn more about both Sedona Framework and membership to the Sedona Alliance.

Project Haystack has provided continued support toward the effort to organize the Sedona Alliance. As an open source, non-profit organization, Project-Haystack.org looks to support other similar organizations that bring value to the community. Their bi-annual conference, Haystack Connect, provides an opportunity for small and mid-sized companies to present new ideas and exchange concepts in an environment focused on open, interoperable solutions and discussion.

"The ability to interact with other professionals on concepts that will advance our industry is invaluable," said George Thomas, a founding member of Sedona Alliance and President of Contemporary Controls. "The support we've received from Project Haystack to create Sedona Alliance has been very valuable."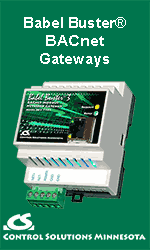 At the Haystack Connect 2017 Conference May 8 - 10 in Tampa, Florida, there will be two technical sessions related to Sedona:

Sedona Alliance – Furthering the Options for Open Control Platforms
The Sedona Alliance is a not-for-profit (501c) trade association created to promote Sedona Framework as an open control language for use by the public without restriction. The Alliance represents the interests of a Sedona community consisting of developers who make Sedona products and integrators that create Sedona applications.

Using Sedona Framework to Create a Truly Open Controller
The popularity of open systems continues, and when we discuss open controllers, we immediately think of BACnet's open protocol. But a BACnet compliant controller does not mean anyone can program the controller due to licensing or programmer access restrictions. This presentation defines how an open controller can be created.

You can learn more about the Sedona Alliance at https://www.sedona-alliance.org. To register for Haystack Connect 2017, go to https://www.haystackconnect.org/register. We look forward to seeing you in booth E3.


---


[Click Banner To Learn More]
[Home Page] [The Automator] [About] [Subscribe ] [Contact Us]