---
Hiring and retaining top talent is no easy feat, especially for SMBs (small/mid-size business) which is the majority of us in BAS and controls.

The large companies (1000+ employees) have an advantage not only because of their name/brand, but they have "talent acquisition" resources beyond the capability of most small/medium sized businesses.

This is a 4-part series focused on how SMBs can hire elite controls talent like the "big boys," i.e., like the 1000+ size companies. In April's issue, we discussed the criticality of Cultural Fit and how to measure it. In this issue, we'll discuss the "art of the interview."

Here's an overview of the series:

•
Part 1
- Objectively determining a candidate's cultural fit fast
• Part 2 – The art of interviewing (and example soft-skill questions)
• Part 3 – Recruiting (i.e., attracting top talent) against the "big boys."
• Part 4 – Workforce Retention, 2020 and beyond
The Art of the Interview

The top mistake made in interviewing (whether it is a small/medium sized business or Fortune 500; whether it is a person who has interviewed hundreds of times or just a few) is "confirmation bias."

As human's, we are "wired" to judge and develop "first impressions." Our ancestors had to do this in order to know if the person they just met was friend or foe. If they didn't judge correctly immediately, they might just have their head handed to them (literally!). We still carry this bias with us today. We develop an immediate impression of the individual we are interviewing the second they walk through the door.

If we judge favorably, research has proven we will ask easier interview questions than if we judge unfavorably. For those we judge unfavorably, we instinctively ask harder questions.

Why?

We want to confirm our first impression which is known as "confirmation bias." This is the #1 mistake in interviewing. Easier or tougher interview questions tell us if "our gut was right." And "going with your gut" is the quickest way to make a bad hire. Now that's not to say we don't use our intuition, i.e., "our gut." But it's the timing of when we use it that matters.

It's our job to judge in an interview. We are judging who is the best fit candidate for the job among several.

Here are two key ingredients for getting it right.

1. First, define the work the person needs to do ahead of time. In other words, exactly what is it that this person must do over the next 30-, 60-, 90-, 180-, and 365-days to be successful.

Here's an example. This is a job description I just pulled up.

Immediate need for an experienced Building Automation Systems Service Technician. The ideal candidate will have a minimum of 2-years of experience. (Followed by all of the rest of the standard stuff like strong work ethic, good communication skills, reliable and self-sufficient. [Like we really want to hire someone who doesn't have these things?])

Experienced with systems such as Tridium, Andover Controls, Honeywell, Schneider Electric, etc. | Knowledge of HVAC, electronics, computer systems, or networked applications | Ability to understand wiring diagrams | Able to troubleshoot electrical controls.
This job description doesn't tell us anything about what the person will do. Therefore, how will you know in 1-month, 1-quarter, and 1-year if the person is doing a good job?
It's by defining ahead of time what the person will do with the above required skills and experiences that enables you to develop the series of questions that you should ask.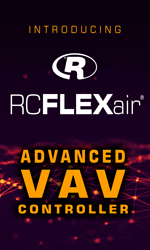 2. Second, put your first impressions in the parking lot. This can be done by asking the same themes (i.e., categories) of questions of each candidate. You don't need to ask the exact same questions necessarily, but if your series of questions are centered around the same themes, then you are able to minimize "confirmation bias" and more effectively judge each candidate fairly for the job.
It's not always easy coming up with the questions. We have compiled a list of effective interviewing questions for evaluating both hard-skills and soft-skills. If you would like to receive these questions, send me an email at Skip.Freeman@theBASrecruiter.com and put "interview questions" on the subject line. We will send them to you.

The hard-skill questions have been compiled by Phil Zito (www.buildingautomationmonthly.com), and the soft-skill questions by Debbie Forcier-Lynn (www.culturalalignmentsolutions.com).

---
About the Author
Skip is a mechanical engineer and former U.S. Army officer having served in the U.S. Army Corps of Engineers. Experienced in HVAC and industrial process automation, Skip is now a highly caffeinated slightly irreverent recruiter passionate about helping companies recruit, hire, train, and retain top BAS talent.

---

[Click Banner To Learn More]
[Home Page] [The Automator] [About] [Subscribe ] [Contact Us]